24.06.2023
A Star-Studded Celebration for the 60th Anniversary of TAG Heuer's Carrera at The Gardens Mall Kuala Lumpur
Swiss luxury watchmaker TAG Heuer celebrated the 60th anniversary of its iconic Carrera timepiece with a lineup of GC friends & Malaysian stars.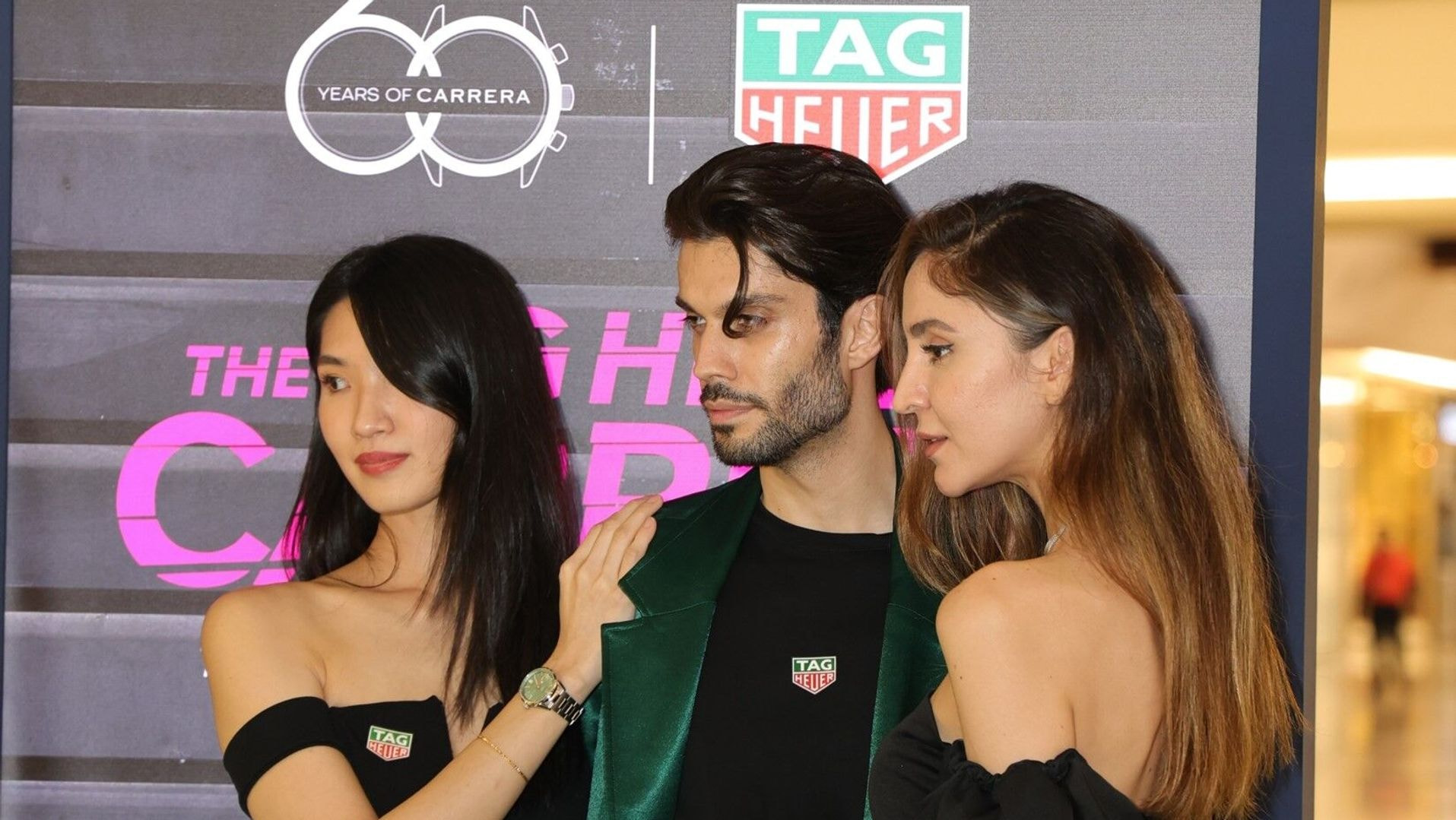 By Lifestyle Editor
On 24 March 1962, in Florida, a Ferrari clinched the 12 Hours of Sebring. Undoubtedly a memorable event for motorsports enthusiasts, but this date would go down in the annals of watchmaking for a different reason. Two Mexican drivers who were forced to retire during the race, brothers Pedro and Ricardo Rodriguez, met Jack, watching from the edge of the track. Sharing a common passion, they told him about the Carrera Panamericana, a rally that used to take place in their homeland. Held from 1950 to 1954, this 3,000-km race between the northern and southern borders of Mexico ran for just five editions before being cancelled due to its perilous nature.
Jack Heuer was so captivated by the word "carrera", meaning both "road" and "race" in Spanish, that he decided to create a watch bearing the name. He developed a dial a little larger than those used at the time, equipped with a flange to increase legibility, and incorporated two further small counters at 3 o'clock and 9 o'clock. He also added two easily accessible lateral push buttons. When the Heuer Carrera first appeared in 1963, it was an instant success. The genre-defining chronograph would go on to generate an entire collection of its own, evolving over time across multiple versions.