29.04.2023
ZEGNA has showcased its new Zegna X solution
A new digital ecosystem that personalizes luxury shopping experience using Artificial Intelligence.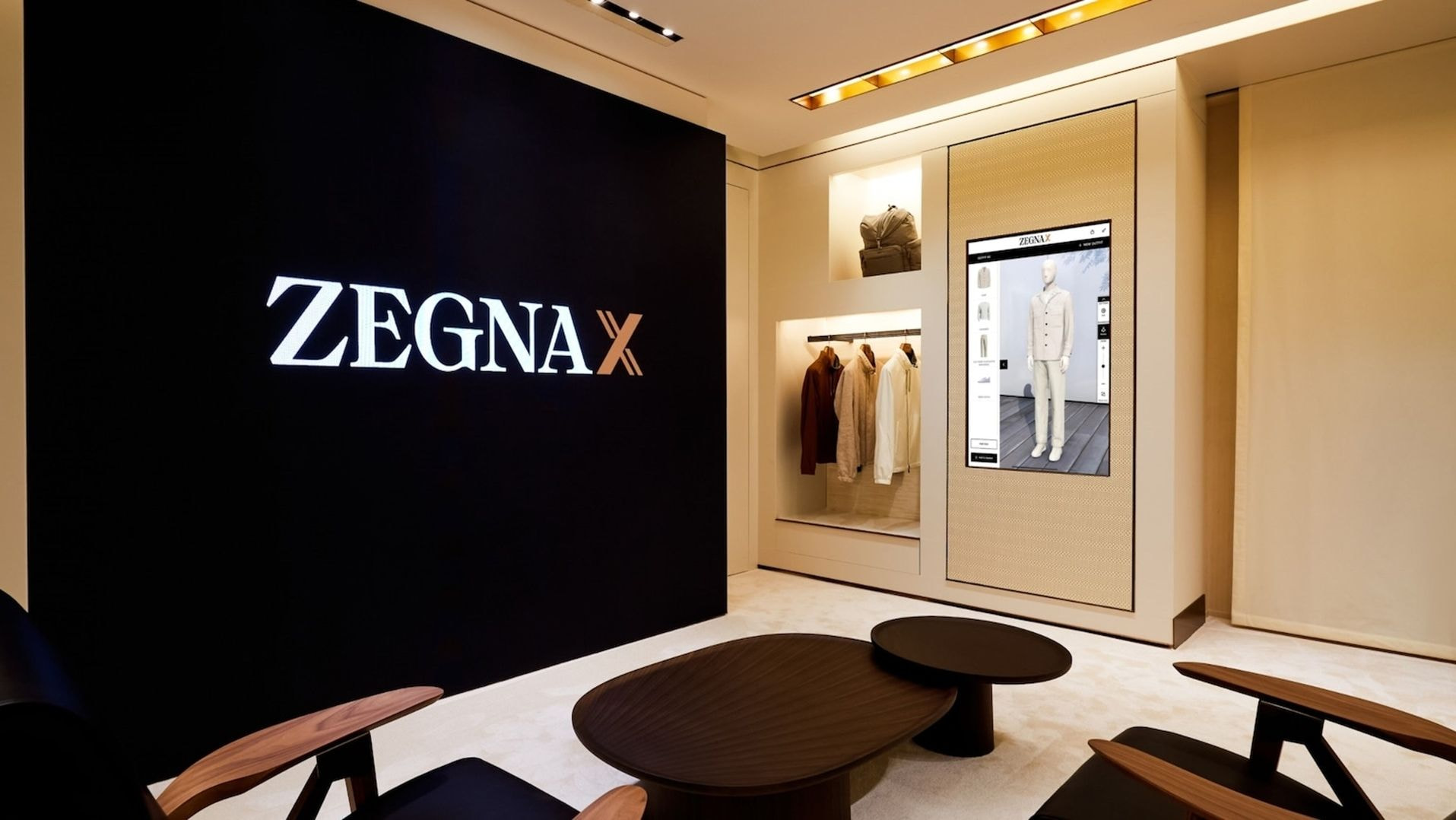 By Style Editor
ZEGNA has showcased its new Zegna X solution announced in March that integrates Microsoft Azure services. The union of the best back-end data and tools with the power of Microsoft technology, combined with the highest quality and most realistic configurator ever created, is allowing customers to have a truly unique shopping experience. ZEGNA has set for itself the challenge and opportunity to elevate the future of retail based on the highest level of one-on-one service, using new technologies to provide the most personalized experience ever.

ZEGNA shares Microsoft's focus on customer-centric solutions which aligns perfectly with ZEGNA's commitment to quality and customer satisfaction. The use of CRM and Marketing Automation from Microsoft Dynamics 365 help to streamline processes and improve overall efficiency, all while providing a high-quality customer experience.

Over the years, ZEGNA has collaborated with Microsoft to leverage a range of solutions from the Microsoft Cloud to support its priorities and development. Starting with the productivity suite that combines the communication features of Microsoft Teams with the collaboration, sharing and co-author capabilities of Microsoft 365, resulting in an overall increase of staff productivity by 5%. Additionally, the use of Microsoft Dynamics 365 as a CRM solution helps ZEGNA to deliver more personalized customer experiences, while the adoption of Azure Data Lake as a platform for customer segmentation and targeting will enable personalized user journeys that can boost customer experience. Finally, the shift to the Microsoft Azure Cloud computing platform as the primary platform for data center hosting is a strategic move, as it will increase efficiency by 25% by deploying and managing new software, while reducing the ZEGNA's carbon footprint given that all the infrastructure will be powered by renewable energy by 2025.

ZEGNA X presently accounts for more than 45% of ZEGNA boutiques' revenues in geographies in which normal travel and movement have resumed post-COVID. As of today, ZEGNA X is being fully incorporated beyond the pilot program. This service has and will continue to empower the brand's style advisors to serve their customers on a one-on-one basis by allowing them to send images of the products via SMS, e-mail, social media, WhatsApp, and WeChat.