06.07.2023
Valentino "Un Château" Haute Couture Fall/Winter 2023-24 Redefined Elitism and Status of a Château
A fundamental ideology of Couture is championed - its expertise, its craft, and the power of the individual, the unique.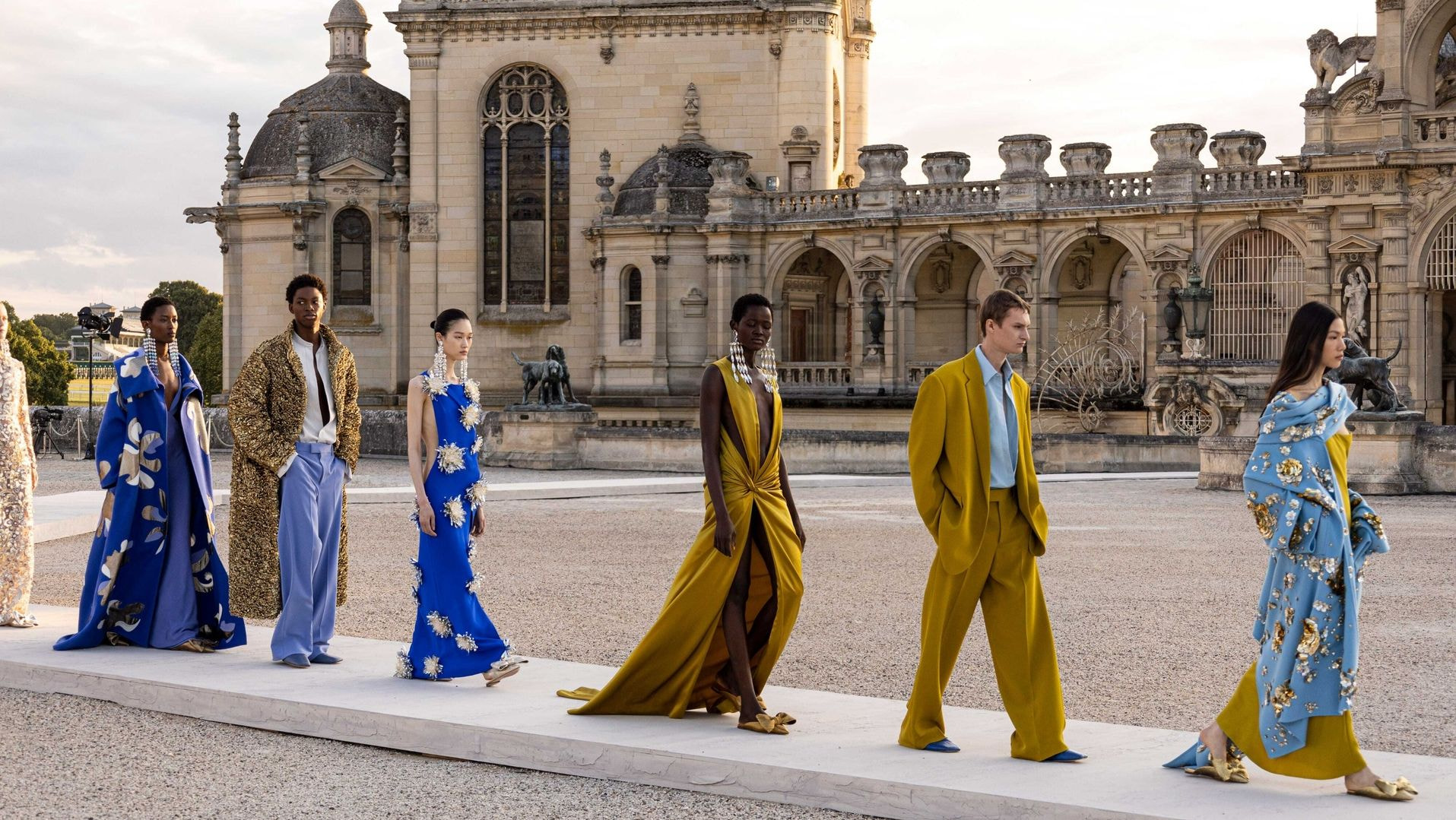 By Style Editor
Photo courtesy of Valentino
A place as an idea - a representation, a metaphor. Not the château, but "Un Château" - a locale unanchored to geographies or eras, but expressive of an idea of life, a symbol to be analysed, questioned, then redefined.
For the Valentino Haute Couture Fall/Winter 2023-24 Valentino show, a Château is, to Creative Director Pierpaolo Piccioli, a metaphysical entity, a context that can itself be recontextualized. Witness to a past time, a space bears traces of the lives lived within it - formerly emblematic of notions of elitism and status, a Château can today reject its history, to be recalibrated. Nameless and universal, a Château can exist as an everyplace for everyone, can become a forum for a new equality and a celebration of beauty, uniqueness and freedom.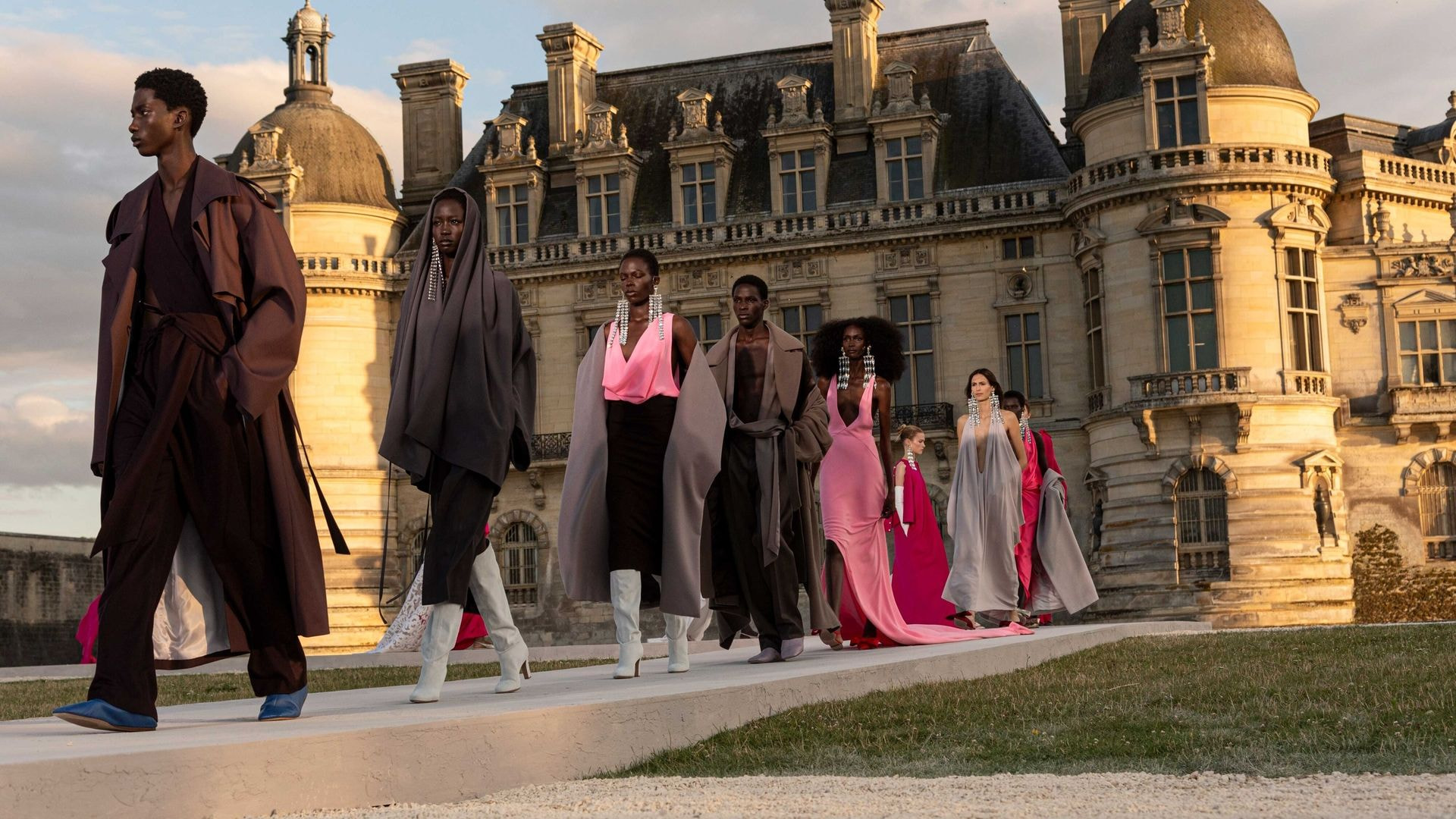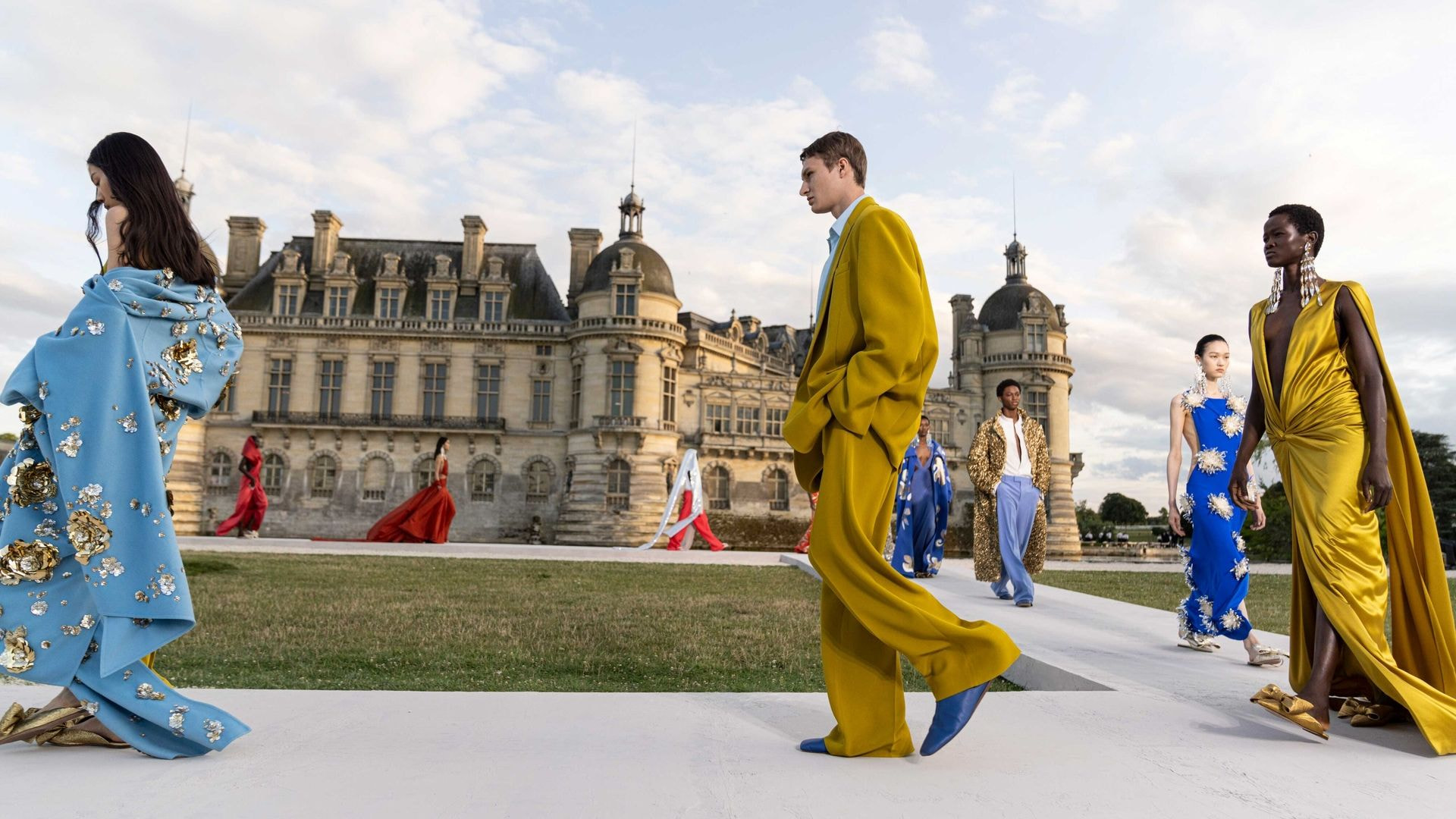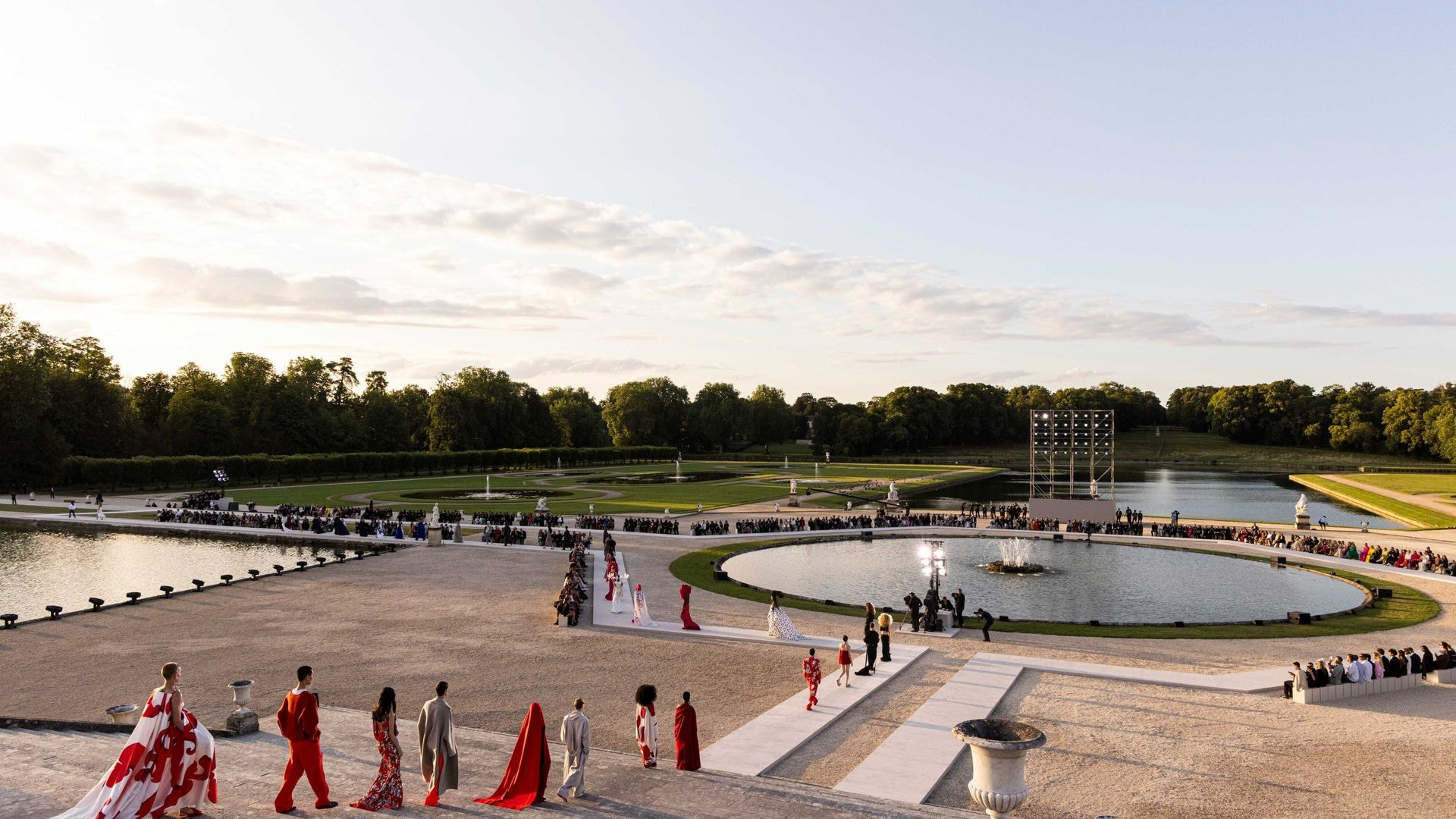 Simplicity Is Complexity Resolved'
Constantin Brancusi