05.04.2020
Tom Hardy; A British Masterclass in Rustic Fashion & Lifestyle
Hardy is reminding us of the timeless elegance and suave that classical men's dress can project.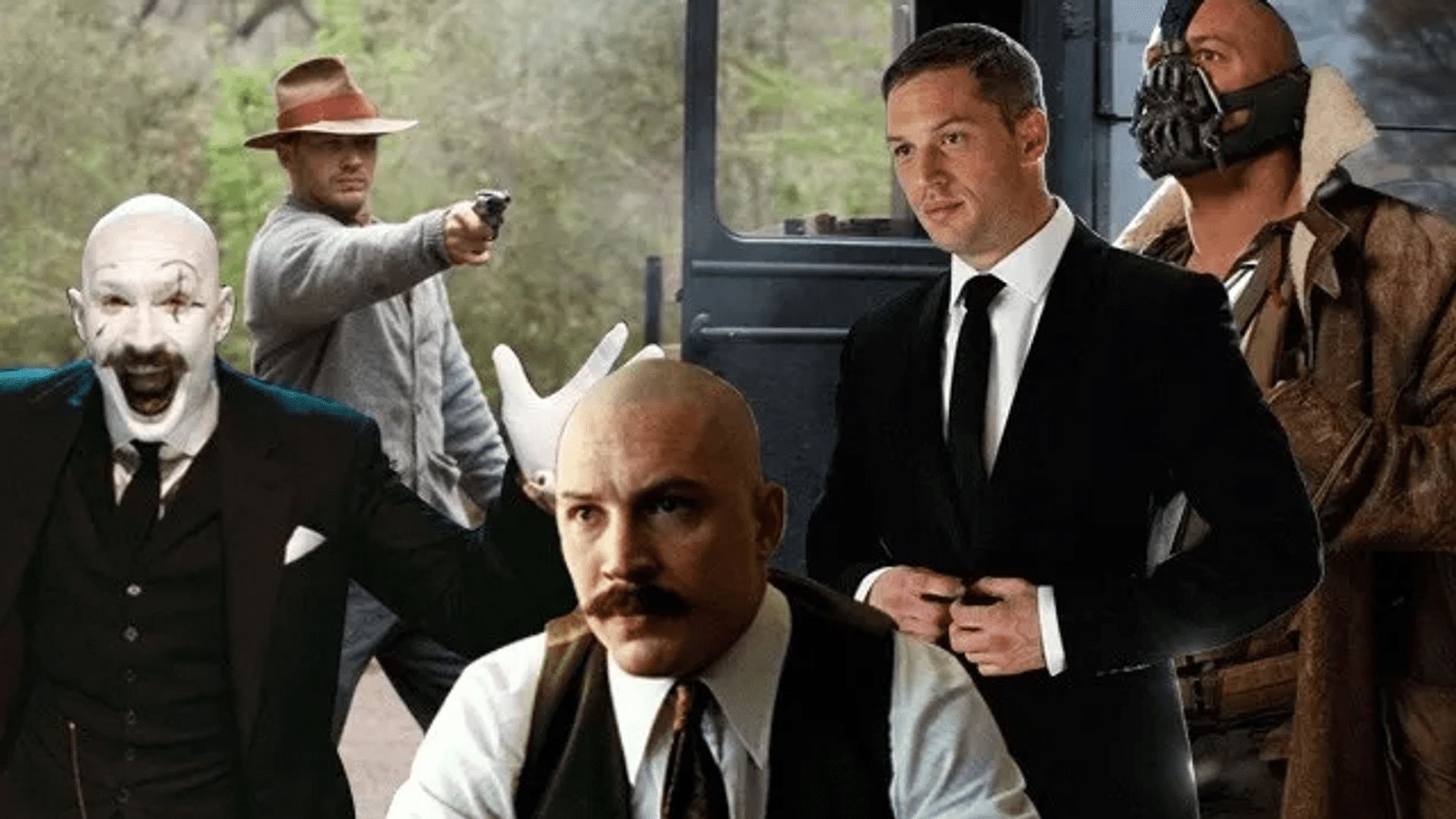 In a society constantly bombarded with leftist social mannerisms, unrelenting attacks on toxic male masculinity and a progression away from traditionally manly ideals, British actor and fashion icon Tom Hardy is providing the wider community with a refreshing and welcome reprieve from the global media's damaging portrayal of modern male stigma.
From his earlier works in 'Warrior' (2011), depicting former Marine Tommy Riordan (Tom Hardy) on an MMA collision course with his estranged brother Brendan (portrayed by Aussie Joel Edgerton), to his embodiment of the villain Bane in Christopher Nolan's 'The Dark Knight Rises' (2012), Reggie and Ronnie Ray in 'Legend' (2015), 'The Revenant' (2015), and eventually his later works including 'Venom' (2018), Christopher Nolan's 'Dunkirk' (2017) and his Oscar-worthy portrayal of Alfie Solomons in Peaky Blinders – Hardy is a true embodiment of manly demeanour and of one imbued with strong moral stature.
Born Edward Thomas Hardy in Hammersmith, London, he is the only child of artist and painter Anne (née Barrett) and novelist and comedy writer Edward Hardy.
Brought up in East Sheen, Tom studied at Duff Miller Sixth Form College before transitioning to study acting at the Richmond Drama School and later the Drama Centre in London.
Interestingly enough, Hardy has made consistent reference to Gary Oldman (think Commissioner Gordon in Nolan's 'The Dark Knight') as his acting "hero", even going so far as to say he constantly mirrored scenes from the famous actor early on in his career at Drama School.
After graduating from Drama School, Hardy made his major acting debut in Ridley Scott's 'Black Hawk Down' (2001) alongside the likes of Ewan McGregor and Aussie Eric Banner, and the rest is history.
But perhaps one of the most awe-inspiring facets of Hardy's career (besides that of his diverse acting skills and applaudable role versatility) is the rustic sense of British fashion and personal image he has developed throughout the course of his public life.
From his notorious gangster appearance in 'Legend' (2015) in which he perfectly dons the archetypical aspects of a gentleman's wardrobe; classically British tweed suits, signet-rings, the clean-cut hair and suspenders, to his casual reporter aesthetic in 'Venom' (2018) (think black leather motorcycle jacket and desert boots) – Hardy is reminding us of the timeless elegance and suave that classical mens dress can project, and of the paradoxical power of the 'effortless effort' adage when it comes to making your wardrobe work for you.
Above all, capitalising on your own inherent sense of style is key. Focus on bringing forth to light your areas of strength through making informed wardrobe choices, and minimise the exposure of your less attractive traits through careful style selection.
Remember; trends are stylish but trends and will ultimately fade, whereas classical attire is timeless and here to stay.
One of the strongest lessons that Tom Hardy's his star-studded career can enlighten us to, regarding how to dress, is the importance of versatility in the way in which we dress, and being confident in what you wear.
Hardy's inherent character is that of a rustic and manly individual, but his acting career has shown his wonderful ability to adapt to differing personalities and the sense of fashion each role may entail – he seamlessly slips between carrying the sophisticated appearance of a cleanly-shaven banker in a wide-lapelled powerhouse suit to the sweat-pant and pulled-down hoodie aesthetic we see him embody in the workout scenes of Warrior.
To fully develop your personal sense of style we recommend making a list of Hardy's most fashionable films such as those we've mentioned above and just bingeing them, taking mental notes all the while as to his wardrobe choices, how he carries himself in the clothes he wears, and how this influences his outward appearance.
After all, what better things do you have to do whilst the world is on quarantine lockdown from the spread of the novel COVID-19 coronavirus? Capitalise on this requirement of social-isolation and work on becoming a student of the game and in turn a better version of yourself!
Alexander Moore & Co. is Australian Men's Lifestyle Publisher & Fashion Curator | Daily source of style inspiration for ambitious and sophisticated gentlemen.