14.07.2022
Style Inspirations From Zayn Malik, Wak Doyok, and KJ
Style ideas that you can adopt from Zayn Malik, Wak Doyok, and YB Khairy Jamaluddin.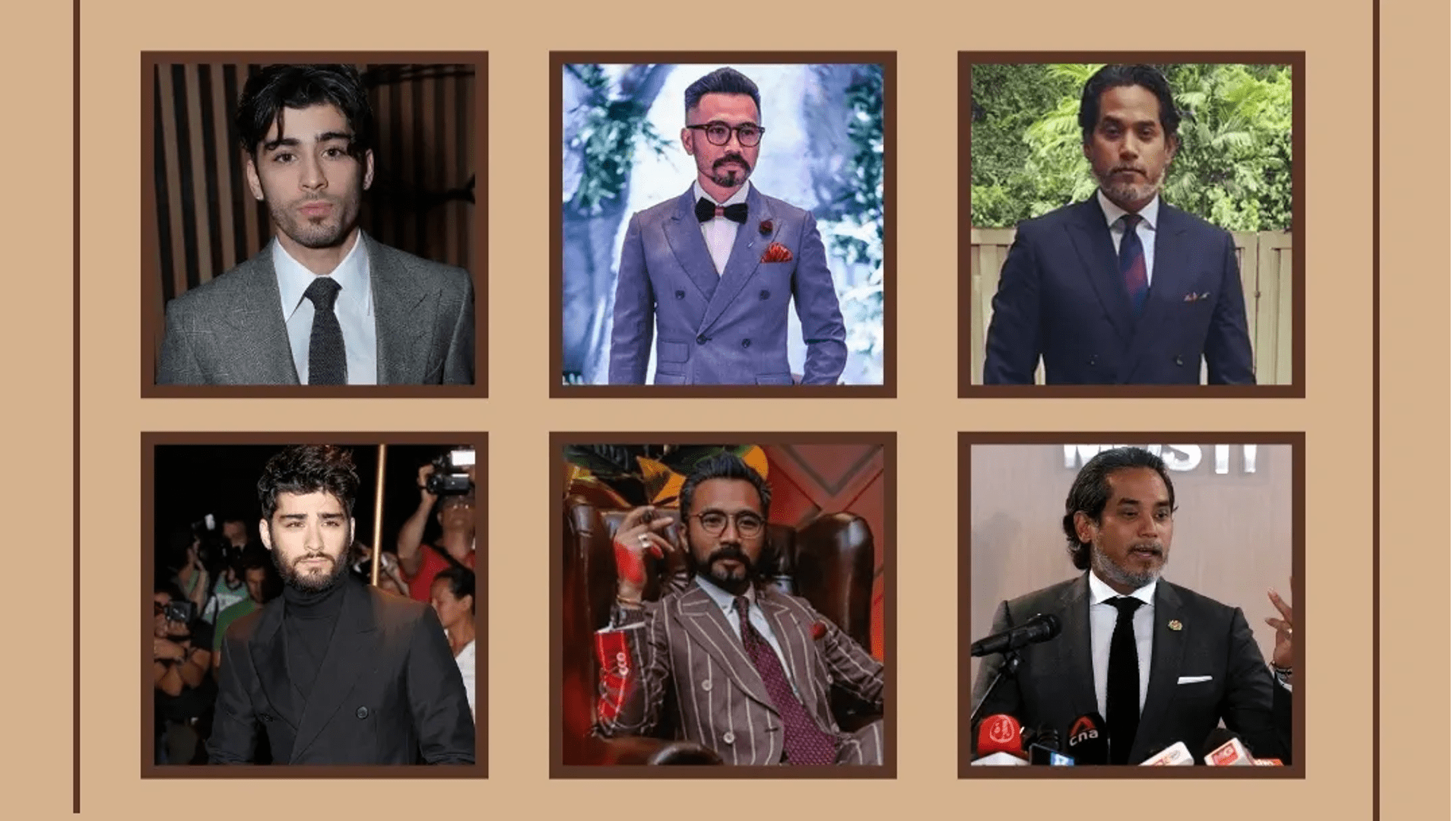 By Shakir Yusop
In this era of knowledge at our fingertips, men regardless of age could simply look up online resources for tips on how to wear a suit. Myriad of suggestions include wearing the latest fashion trends, rocking the slim-fit suits, matching vintage pieces, and finally, wearing a suit with a looser, older cut. In addition to the blogs and forums, the rise of social media influencers has raised style inspirations on suits. The challenge for men is to adopt the suits style that is relevant to their personality and profession.
Which ones are suitable for the readers? Is there such thing as too much of an accessory? Would a skinny-fit suit be suitable for a business event? Should a man separate his suit pieces? Do the rule in menswear needs to be followed, or ignored for the sake of total freedom?
One way to look out for the answers is by emulating other well-dressed suit-wearers. Inspiration from other men is a good strategy, especially true to those who is starting to carve his sartorial path. Pick an inspiration, learn the essence of the man's style, and adopt it as your own. As such, this article will be describing the suits worn by three different men from diverse backgrounds and professions: Zayn Malik, Wak Doyok, and YB Khairy Jamaluddin.
All three are from different occupations, yet they shared a similar essence in their style. They embody each their individuality within the limitations of their industries; all three injected their personal taste and embraced the modernity of the suits in their own unique way. They have contrasting backgrounds – global artiste, fashion entrepreneur, politics – yet the spirits of their suit style screamed a similar echo; "I am my own man. And I am paving my own way." Let us observe their style...