01.11.2023
FENDI present its latest take on sports with the FENDI Golf Capsule
Golf-style essentials with comfort and sophistication – twisted with the signature touch of FENDI fun.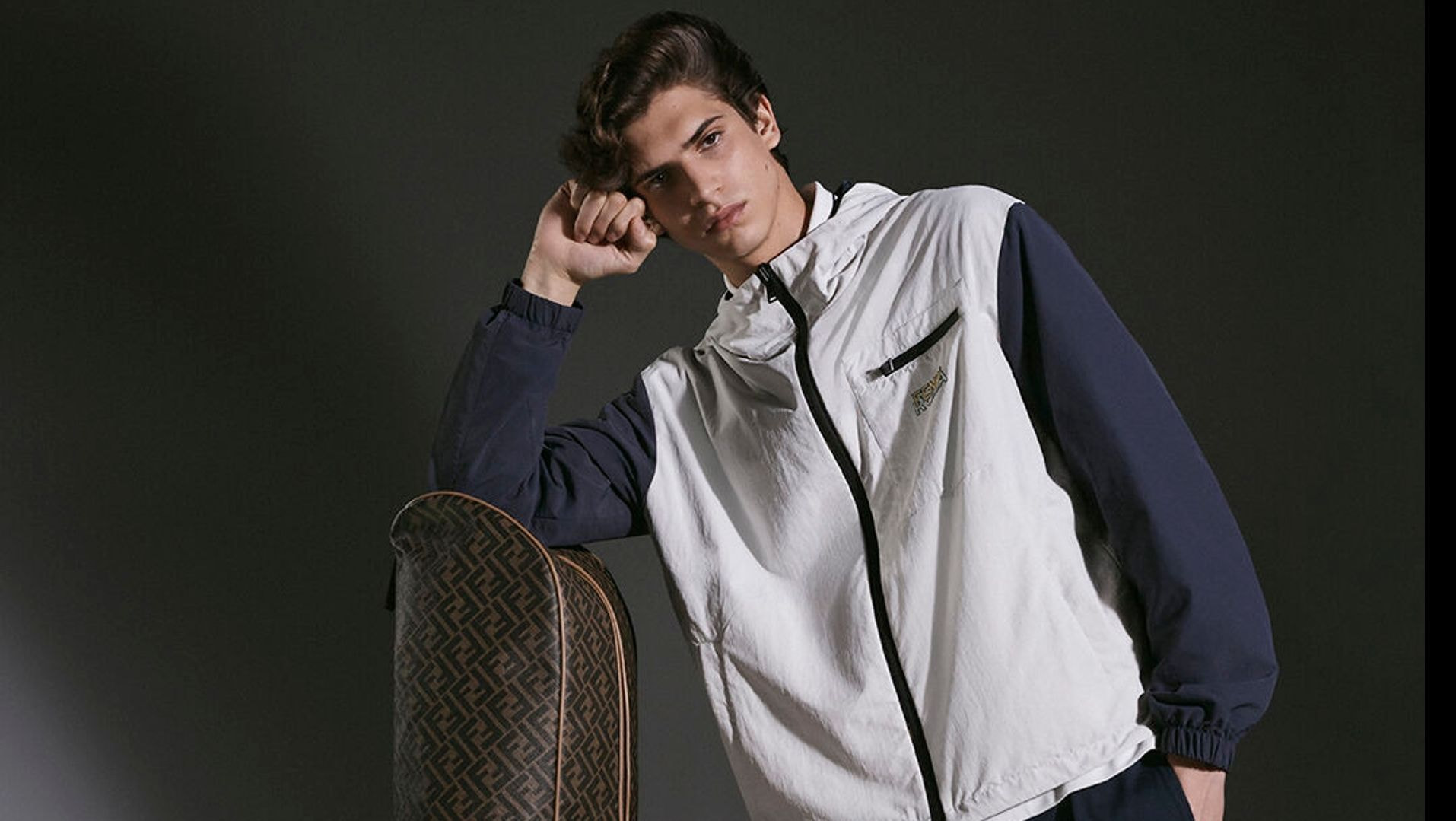 By Style Editor
Photos courtesy of FENDI
As part of its Active universe, FENDI is proud to present its latest take on sports with the FENDI Golf Capsule. The Maison's style and attentive eye to functionality and materials results in a ready-to-wear and accessories proposal which highlights the golf-style essentials with comfort and sophistication – twisted with the signature touch of FENDI fun.
A refined palette of beige and navy-blue dresses classic golf garments. A short-sleeved polo shirt whose collar is detailed with a subtle FF logo can be worn with blue or beige cotton Bermuda shorts and a matching knitted gilet that features two vertical jacquard FF bands on the front. A hooded rain jacket complements the looks and follows the same palette of ecru and midnight blue, featuring a reversible azure side. A new declination of the FENDI Roma logo, coloured in yellow and white, is printed on a long-sleeved cotton polo shirt as well as on the nylon jacket.
Bold and fun accessories exclusively designed to hit the green course include a golf bag in black Cuoio Roma leather or in classic tobacco-coloured FF logo fabric. The same colour combinations are featured on the golf ball and tee holders, which include three Callaway golf balls branded FENDI and four branded wooden tees. Adding to the set, a metal divot with FF engraving can be used to repair ball marks on the grass of the golf course. A set of golf club covers is crafted from white shearling with yellow FF logo intarsia, and is made up of three sizes for Hybrid, Driver and Wood clubs. Following the same FENDI fun spirit, another golf club cover is shaped like a cute teddy bear knitted in the softest brown FF cashmere.
To celebrate the Ryder Cup international competition that will take place in Rome from September 29th to October 1st, 2023, the FENDI Golf Capsule will be pre-launched at the FENDI Roma Palazzo boutique on September 28th, 2023 and will then be available in selected boutiques worldwide and on fendi.com starting from October 16th, 2023.