23.09.2023
Berluti presents its Art Of Patina
What could be more elegant than expressing a personality, offering a glimpse into an artist's soul, by creating a shoe that reflects who you are?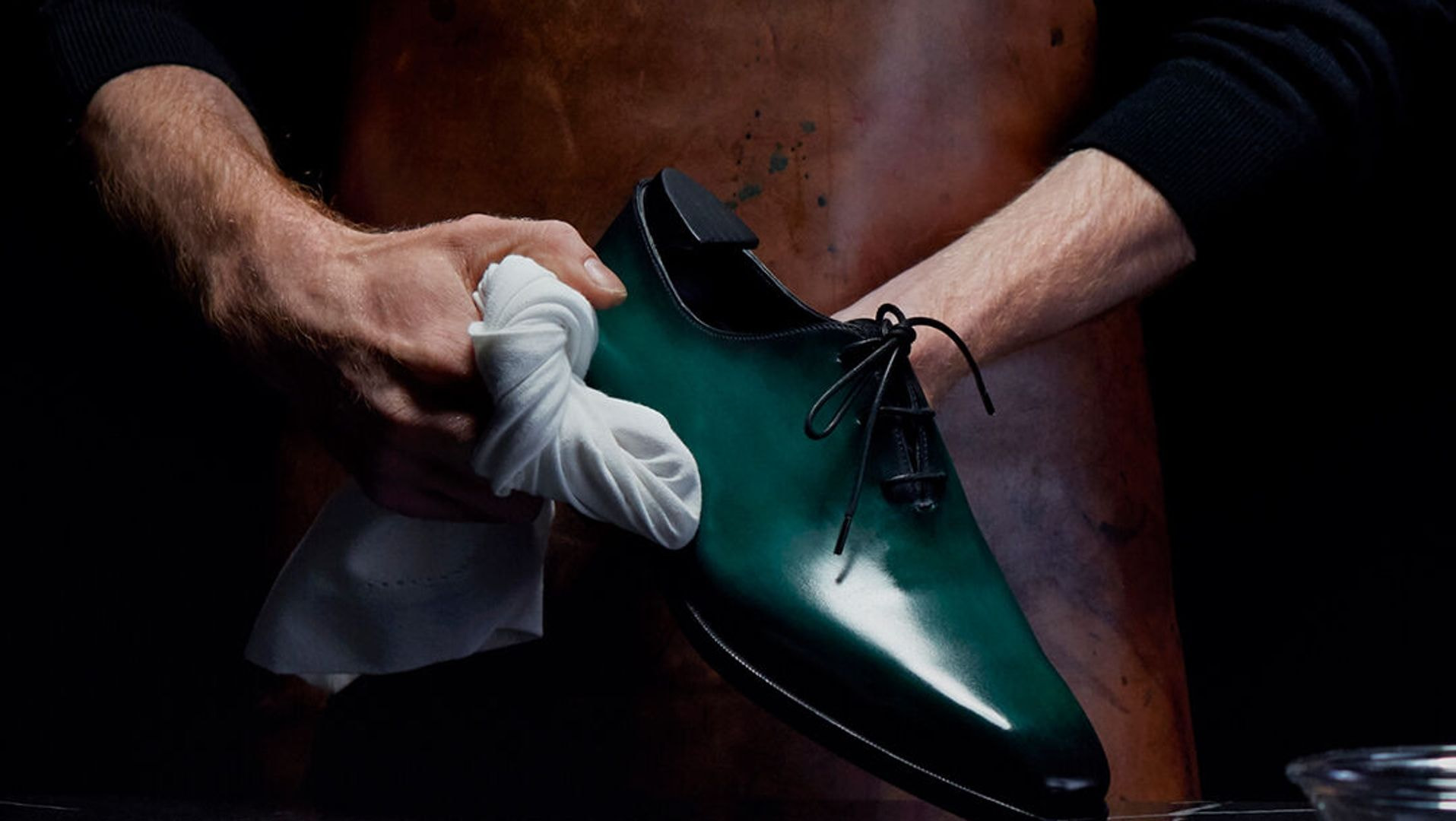 By Style Editor
Photo: Berluti
For someone who loves shoes, what better than a pair that resembles no other on earth, a pair that's unique? The Berluti patina allows limitless liberty in variation and interpretation.
In the 1980s, Olga Berluti perfected the patina on leather, a minor revolution in the men's footwear world, where black and brown reigned supreme. Berluti patinas are created through specific techniques, including the application of creams and natural pigments to give the shoes colour of varying sheerness and depth, resembling a patina born of time and wear. Legend has it that it was by noting the moon's influence on the depigmentation of leather that Olga invented this symphony of colour and contrast, transparency and intensity, that gives each Berluti shoe its signature.