10.02.2023
Shin'labo By James Won, Launches Limited Edition Valentine's Menu Inspired By The Japanese Tradition Of Kokuhaku
Valentine's Menu to be available from February 11-14 hosted at Shin'Kappou.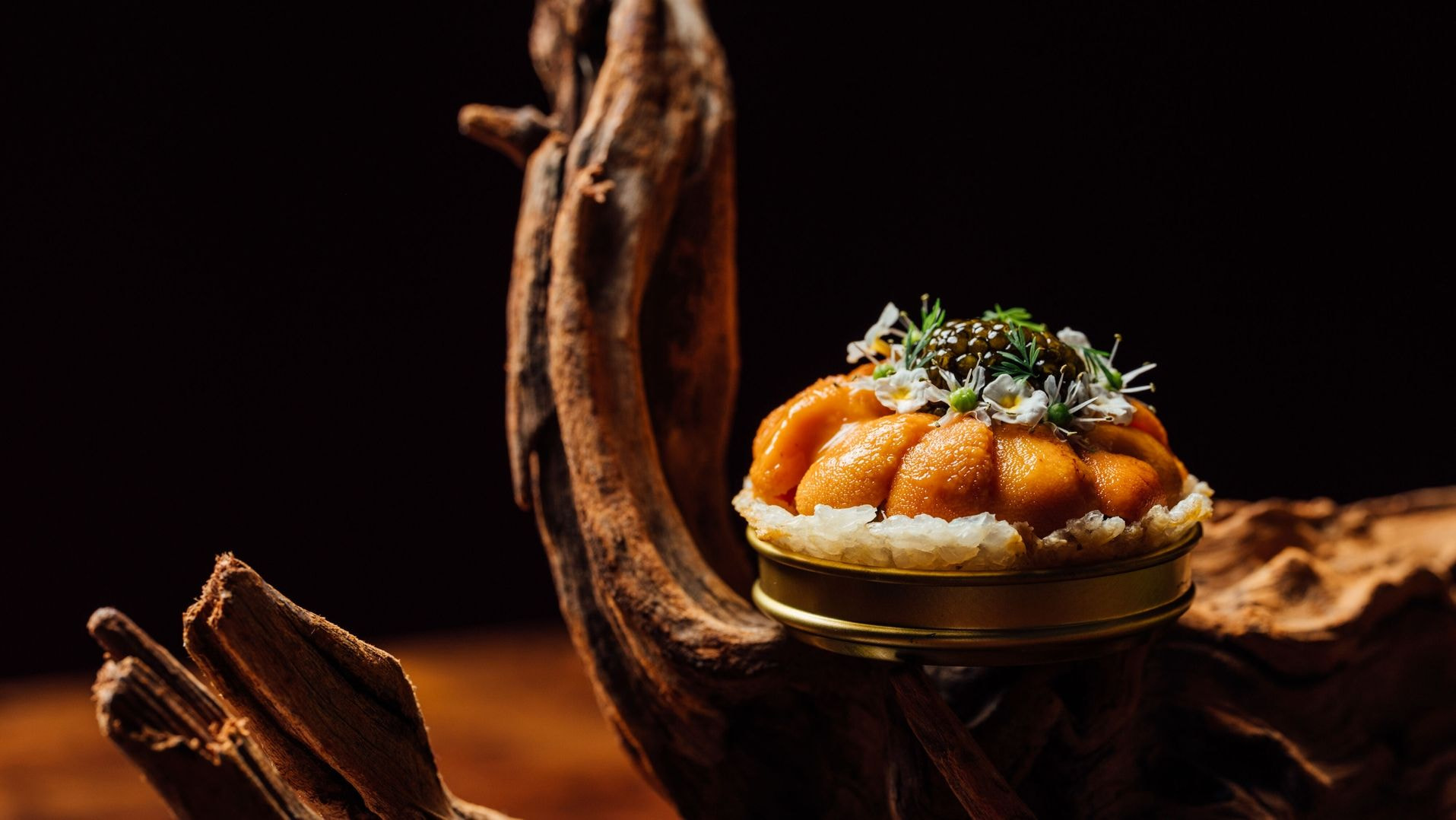 By Dining Editor
Love makes the world go round, and so it does this Valentine's Day celebrations at SHIN'LABO BY JAMES WON.
Marking the occasion that celebrates the sentiment worldwide of giving and receiving gifts through acts of presents, Chef Patron, James Won draws inspiration from the unique cultural nuance of `Kokuhahu' 告白 こくはく in Japanese meaning `confession.' An act of sublime vulnerability wherein a woman (instead of a man) declares her love to another with the hope of dating that person.
In Japan, it is often women who line up on Valentine's Day with heart-shaped chocolates to give to the man in their lives, or, hope to date. A cultural nuance nonetheless adopted from the West, albeit with a twist. Thus, `Kokuhaku' in Japanese becomes a language of the Heart - to give without the fear of judgement.
A delicate but robustly refined Valentine's Menu hosted at the SHIN'KAPPOU ties in with the emotion of choice, allowing diners to experience a full course, or, a la carte.
Evoking the sentiment of `two peas in a pod,' or, `opposites attract,' all the while keeping the diner focused on Shin'Labo's quintessential character of quality ingredients, exceptional flavour, engaging story-telling and a transcendental dining experience.
Alternatively, Chef James Won goes the extra mile this Valentine celebrations at Asia's only KRUG CHEF'S TABLE by hosting a decadent, luxurious, opulent and personalized `Omakase for Couples.' Packaged with the world's most exclusive limited edition vintage Krug Champagne, along with artisan chocolates to woo your one and only, it is rare and therefore not to be missed.
Created exclusively as a special gift for one couple dining each night at the KRUG ROOM, from February 11-14 (Monday, Feb 13th closed) are exclusive gifts - A pair of Joseph Krug Champagne glasses (Limited Edition) inside a specially crafted pine Krug box with flowers, and a Shin'Labo Artisan chocolate box.