17.10.2023
Shanghai Tang unveils new boutique in Kuala Lumpur showcasing exquisite Autumn/Winter 2023 collection
The latest Shanghai Tang boutique is now open in Lalaport Bukit Bintang City Centre.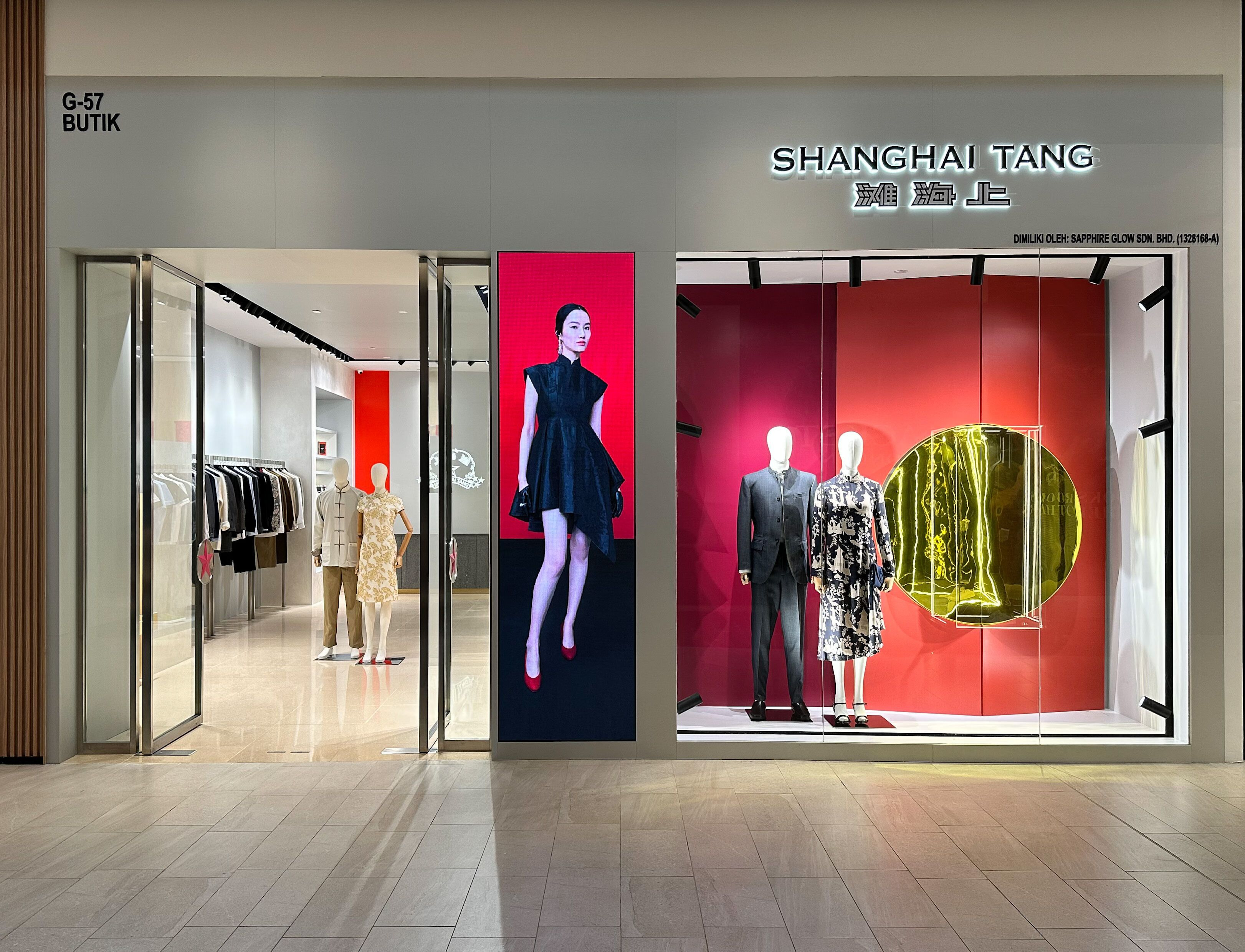 By Style Editor
Photos courtesy of Shanghai Tang
Shanghai Tang, a leading luxury fashion brand hailing from Hong Kong, renowned for its fusion of traditional Chinese aesthetics. Distinguished by its vibrant colours and intricate embroidery, the brand is built on its sophisticated craftsmanship, which harmoniously blends heritage with contemporary elegance.
After building a presence in multiple countries across Asia, Shanghai Tang proudly premiered their new boutique concept in the heart of Kuala Lumpur, at Lalaport Bukit Bintang City Centre. The boutique's exclusive preview event saw the attendance of media personalities, celebrities and content creators including Azrel Ismail, Athisha Khan, Tong Bing Yu & Whulandary, all coming together in celebration of its official launch. Showcasing the brand's Autumn/Winter 2023 collection, guests were introduced to the women's collection, themed "Dance Ceremony" & menswear collection, themed, "Reunion" which stays true to the brand's vision of creating designer pieces that bridge strength and softness.