13.11.2021
Up Close & Personal with Mr Gary Lee, Founder of UNEEDWILL
Gary and his team at UNEEDWILL are reinventing the way Malaysians view wills by using them as an avenue to relay words of wisdom and messages to those left behind.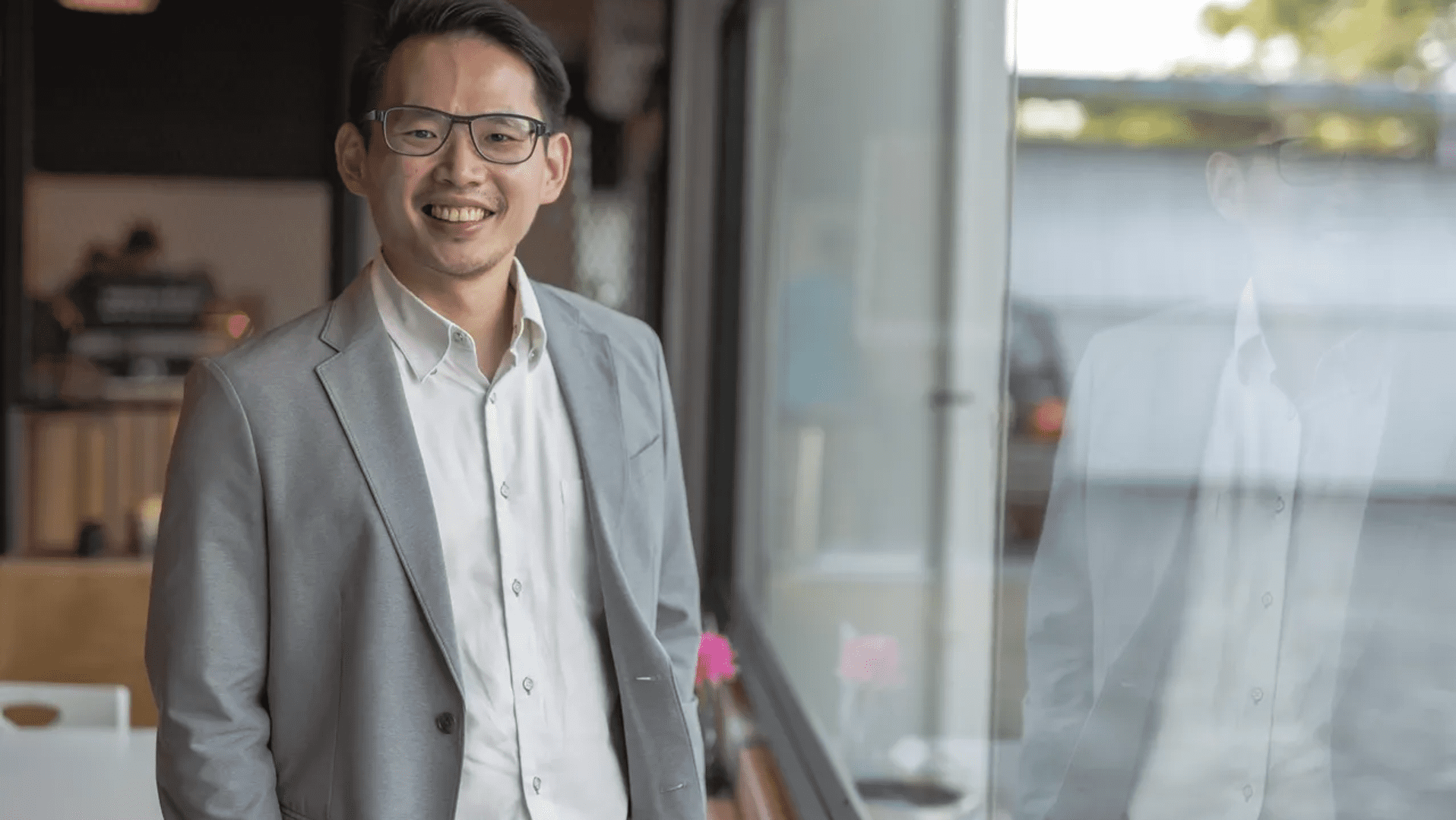 By GC Editor
With more than 70% of the Malaysian working population not having a will combined with the fact that a whopping RM 60 billion worth of estates have been left unclaimed since 1957, the importance of this legal document cannot be overemphasized. But beyond making inheritance a much smoother process, wills serve another, much more important but intangible purpose- remembering a lost loved one.
There are very few things in life that can compare to the emotional scarring that comes with experiencing the death of a loved one. When we lose people who are dear to us, whether it is a cherished member of our family, a lifelong partner, a soulmate, or a friend, the effects are always devastating.
Once the dust settles, those left behind might find themselves yearning for yet another deep conversation and cheerful moment with their lost loved ones. While there is nothing that can replace the warm embrace and presence of the dearly departed, messages, videos, and notes in the form of a will could provide some form of solace and comfort.
To that end, UNEEDWILL is an online will writing service founded on the basis of leaving behind heartfelt love letters and notes even long after a loved one's passing. With about a decade of experience as a legal advisor, UNEEDWILL's Principal Legal Advisor, Gary Lee, strongly believes that wills are much more than just legal documents to delegate assets and bequeath inheritance to beneficiaries. A parting message from the deceased, wills are permanent records that can preserve cherished moments to serve as impactful mementoes in future.
Keen on educating the public on the importance of starting and maintaining a will, Gary and his team are reinventing the way Malaysians view wills by using them as an avenue to relay words of wisdom and messages to those left behind. By providing accessible and hassle-free will writing services, UNEEDWILL ensures that testators are able to effortlessly prepare equally comprehensive wills for their loved ones.
GC Up Close & Personal with Mr Gary Lee, Founder & Principal Legal Advisor of UNEEDWILL
What are the main elements of a will and why it is important to start and maintain one?
Wills are the last arrangements or plans we leave behind for our loved ones and family members. They allow one to allocate assets and bequeath inheritances to those left behind.
Wills allow us to bypass certain issues and problems such as family disputes and frozen estates, which could further complicate an already tedious process. It could also allow the family to save on the finances that would otherwise be used to administer estate assets such as legal fees and stamp duties.
How do you and your team believe that a will serves as a legacy of love for the remaining members of the family?
In UNEEDWILL, we take a two-pronged approach. We believe that Legacy love Letters serve as the "software" whereas wills serve as the "hardware", both aspects complement each other. By combining both, we are able to express and provide our continued support, love, and wishes to our family members and friends. As such, it will become our legacy of love to the ones left behind.
Both Legacy Love Letters and Wills could become our everlasting memories in the heart of our loved ones
How wills can prevent potential misunderstandings/disputes between beneficiaries?
Conventional wills only state how estates will be distributed to the remaining members of the family. That said, misunderstandings could occur and disputes might surface. The roots of disputes are typically emotional imbalances, as well as lack of communication between family members, which could further tear apart the family.
Through legacy love letters, we could express our feelings, reasonings, and sentiments in respect of the distribution of estates under the will - things that are difficult to describe in legal terms.
How wills represent more than the just division of assets but can also act as a parting message from a lost loved one?
Wills can do so much more than just the conventional delegation of assets and bequeathment of estates. Wills serve as outlets to express our love and support for those left behind. Ultimately, they allow us to leave behind a legacy that will last for generations. Furthermore, we believe that a legacy should always be accompanied by emotion, spirit, and passion.
How wills can shape the futures of beneficiaries from an emotional standpoint?
There are 3 things that could be achieved through the preparation and maintenance of a will:
Support - Through wills and messages, parents can leave behind their wisdom, advice, and guidance that could potentially fill the void left behind by the parent's departure/passing
Comfort - Wills serves as a love letter to partners and soulmates, the surviving spouse would receive support and encouragement from the dearly departed to move on with life, and to cherish the moments and milestones achieved together.
Confession - Wills could also serve as proper closure for the testator to tie up any loose ends with other third parties should there be anything that they'd like to confess.
What are some of the misconceptions and misunderstandings towards wills and the legal documents/ processes that accompany them?
To the general public, wills merely serve one task - as a legal document to distribute estates. What we need to understand is that wills are much more than tedious and long-winded legal documents. They are also non-legal family documents that could support and comfort friends and families.
What many fail to realize as well is that wills could allow us to forgo many unnecessary legal processes, which could lead to saving countless hours and a huge sum of money.
What is the unique value proposition of UNEEDWILL and how it stands out when bringing its aim to change perspectives towards wills to life?
Besides the legal processes, UNEEDWILL places a huge emphasis on the emotional side of matters as well. Hence, we are reinventing the way Malaysians view wills by using them as an avenue to relay words of wisdom and messages to those left behind.
In UNEEDWILL, we value the relationship among people. While wills could be used to delegate assets worth up to millions of ringgit, we should never forget to appreciate and cherish the relationships and bonds with our loved ones for they are forever priceless and no amount of inheritance money can ever replace their absence. Besides preparing important family documents such as wills, UNEEDWILL aims to build lasting memories even when one has long passed.
How UNEEDWILL is breaking the stigma of wills by making them more personable and accessible for Malaysians?
We realize that 8 out of 10 Malaysians don't have a will, and this also applies to half of all people over the age of 45 in Malaysia. We plan on breaking the stigma by providing constant online and offline education programmes to raise the public's awareness of the subject matter. Furthermore, our services and offerings are affordable and hassle-free, ensuring a painless experience for those looking to start and maintain their will.
At GC we believe that there are certain codes that are part of a Gentleman. What is the first rule for a Gentleman according to you?
It is the task and duty of a gentleman to take care of his family. However, we cannot discount the fact that disasters might befall a person and he would need to prepare his family to go through life without his presence and guidance.
That said, the responsibility of a gentleman does not end just because he's no longer around. It is of utmost importance that he prepares and maintains a will to bequeath inheritance for their loved ones and children. Hence, the first rule of a gentleman, in my opinion, is to prepare the necessary documents that could secure the future of the family.
UNEEDWill is an online platform owned and operated by GLP CONSULTANCY SDN. BHD. (1270761-M)
215, Jalan Desa Utama,
Taman Desa, 58100 Kuala Lumpur.
Malaysia
Email: smile@uneedwill.com
Website: uneedwill.com
Gary graduated from the University of London with an LLB (Hons) Degree in 2004. He obtained his Certificate of Legal Practice in 2010. He read in chambers in Messrs Zarina, Loh & Wong and was called to the Malaysian Bar as an Advocate and Solicitor of High Court of Malaya on 1st August 2011. Then, he joined Messrs Jal & Lim on 1st January 2013. With a well-calculated stride, he later officially embarked his practice on sole-proprietorship of Messrs Gary Lee & Partners on 1st September 2015. Today, the Firm has grown into a team of four partners with broad expertise in different spectrums of law. Over the years of his practice, he has acquired extensive experience in various areas of practice, which include, General Corporate and Commercial, Conveyancing & Real Estate, Immigration, Wills and Succession Planning, Banking and Finance, Intellectual Property, Trademark and Foreign Investment Approvals.