09.09.2022
Up Close & Personal with Brett Bayly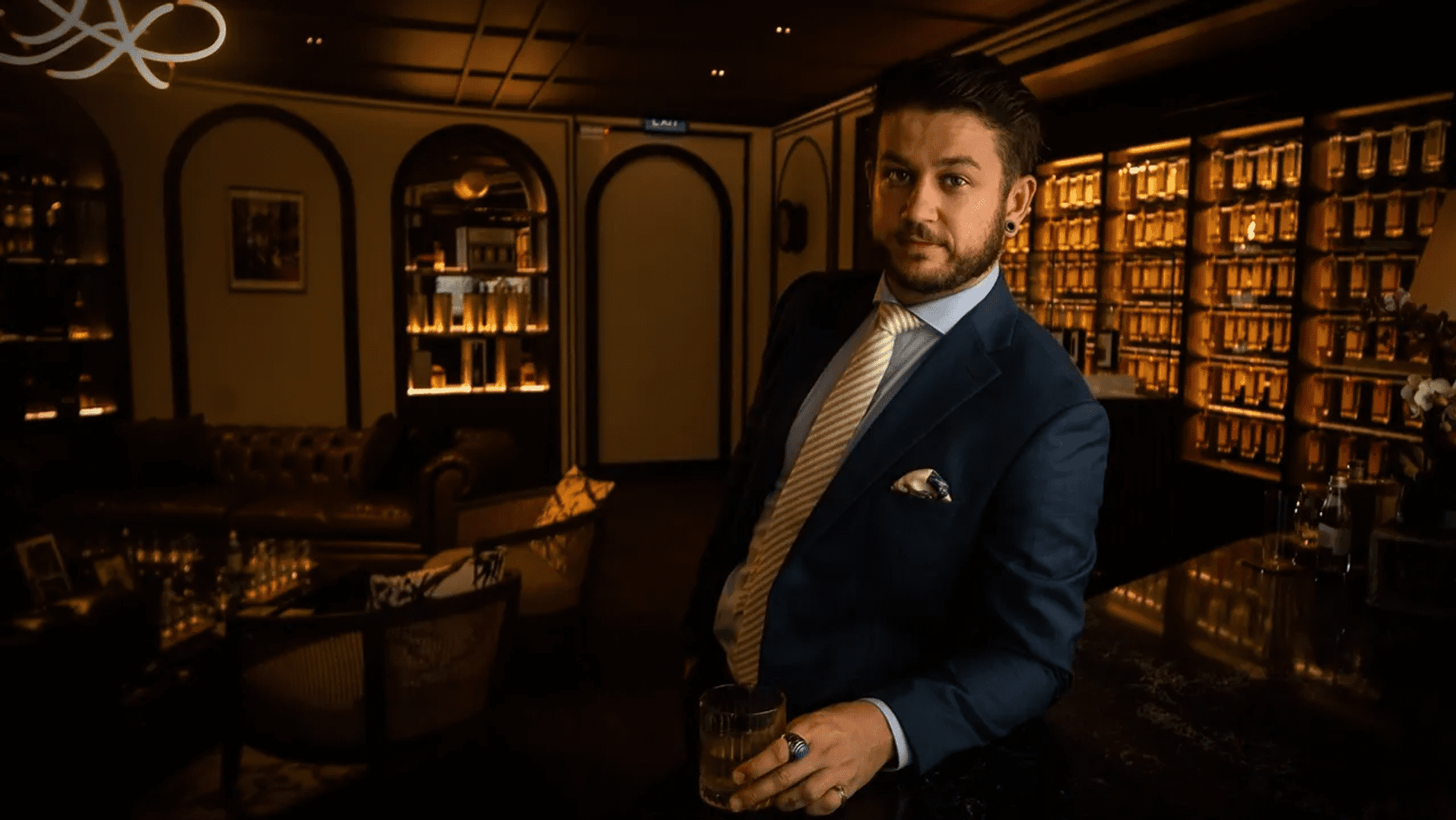 By Lifestyle Editor
The Balvenie Brand Ambassador Brett Bayly on what makes The Balvenie whisky brand a class apart, gentlemen persona, his gentleman's code, and more.
In one word, how do you describe The Balvenie single malt whisky?
It's not easy to find just one word to describe The Balvenie, because it is a deep and complex liquid, but if I had to I would say 'Handcrafted' describes it the best.
As an independent family-run distillery, what are The Balvenie's traditions and heritage that fascinated you?
The Balvenie's dedication to craft is something that really stands out for me. Everyone at the distillery is so passionate about what they do and most of them have been with the company for over 30 years. At The Balvenie we are dedicated to the craft of whisky making, from maintaining a home farm where we have grown barley for generations and malting in our traditional floor maltings, to relying on our onsite coopers to tend and maintain every barrel and employing a full-time coppersmith to tend and maintain our stills.
The Balvenie brand is known for an intimate understanding of their materials and a desire to make the very best whisky possible. Kindly share your observation on The Balvenie's Five Rare Crafts.
We're proud to be connected to the whole whisky making process on site from grain to glass. Every bottle tells the story of a whole team of craftspeople who have dedicated decades to making our whiskies. The epitome of this is David himself who this year is celebrating his 60th year with us.
Each expression is unique from production to maturation and finally, the blending process and this is because of the Five Rare Crafts that go into it. It is a hugely complex and very intriguing process! And one that takes many years to learn and master.
Describe your journey as The Balvenie's brand ambassador. What is the most unforgettable moment so far?
Funny enough, the first thing that comes to mind was a little before I was the Brand Ambassador for The Balvenie. I went on my induction when I first joined the company, so it was during my first trip to the distilleries. I was standing in the Balvenie enjoying a dram with Struan the Global Glenfiddich Ambassador, when he said we needed to go pack, which was odd given I'd flown 18 hours to Scotland, was only on day 2, and meant to be there for 5 days.
We packed and headed to the airport where he finally told us we were heading to Stockholm to host a dinner for industry folks from the Nordics. We got to Stockholm and drove to a 16th century palace, now a hotel called Haringe Slott, and hosted 65 Scandinavian trade partners, where we went wild swimming in a newly thawed lake, sauna's, and hosted a tasting dinner of 12 unreleased and rare whiskies from Glenfiddich & The Balvenie.
It was a really memorable experience for me, and showcased the level the company goes to induct people into the brands and how much they truly care, through our Brand Ambassador lead experiences. That was probably the moment I remember most as having stepped back and realised I was now going to be this person, leading these inductions and hosting these partners, in South East Asia.
Drinking is a largely social activity, with after-hours usually taking place at bars or restaurants. What is the outlook for drinking in Southeast Asia post COVID-19 restriction stage?
I think drinkers today are a lot more sophisticated. They prefer to know about what they're drinking, they want to understand the story behind a brand and I think this makes drinking occasions a lot more meaningful and enjoyable, whether you're at a bar or having a quiet night cap at home. I often talk about how bottles are now being selected because of the reason, no longer just the brand. People are looking for elevated experiences after having been stuck at home, and we're seeing the demand at experiential levels grow, meaning people are connecting more with the brands that represent what they stand for, not just because it's affordable, or their friends told them it was good.
How do you describe a gentleman persona while drinking The Balvenie whisky?
Gentlemen come in all shapes and sizes, and it is an evolving concept as time rolls on. I dare say the gentleman drinking The Balvenie is someone who knows what he has in the bottle is special, but doesn't need to scream it from the rooftops. If someone asks, he's knowledgeable and concise in his explanation of it, but also full of stories if sharing a dram. Charming, subtly very well dressed, and worldly.
What is the first rule of being a gentleman according to you?
I think being a gentleman is not about the traditional concept of pulling out chairs, and opening doors that we're taught when we're young, but more something that is ingrained in your existence, in merely being kind, polite, and courteous, however also steadfast in who you are, and willing to defend that as required.
For more information about The Balvenie, visit this website.