27.10.2022
Tom Claeren: Gentleman Style
From Aston Martin to Zegna, Monte Carlo lifestyle blogger Tom Claeren brings luxury brands to life with his own signature style.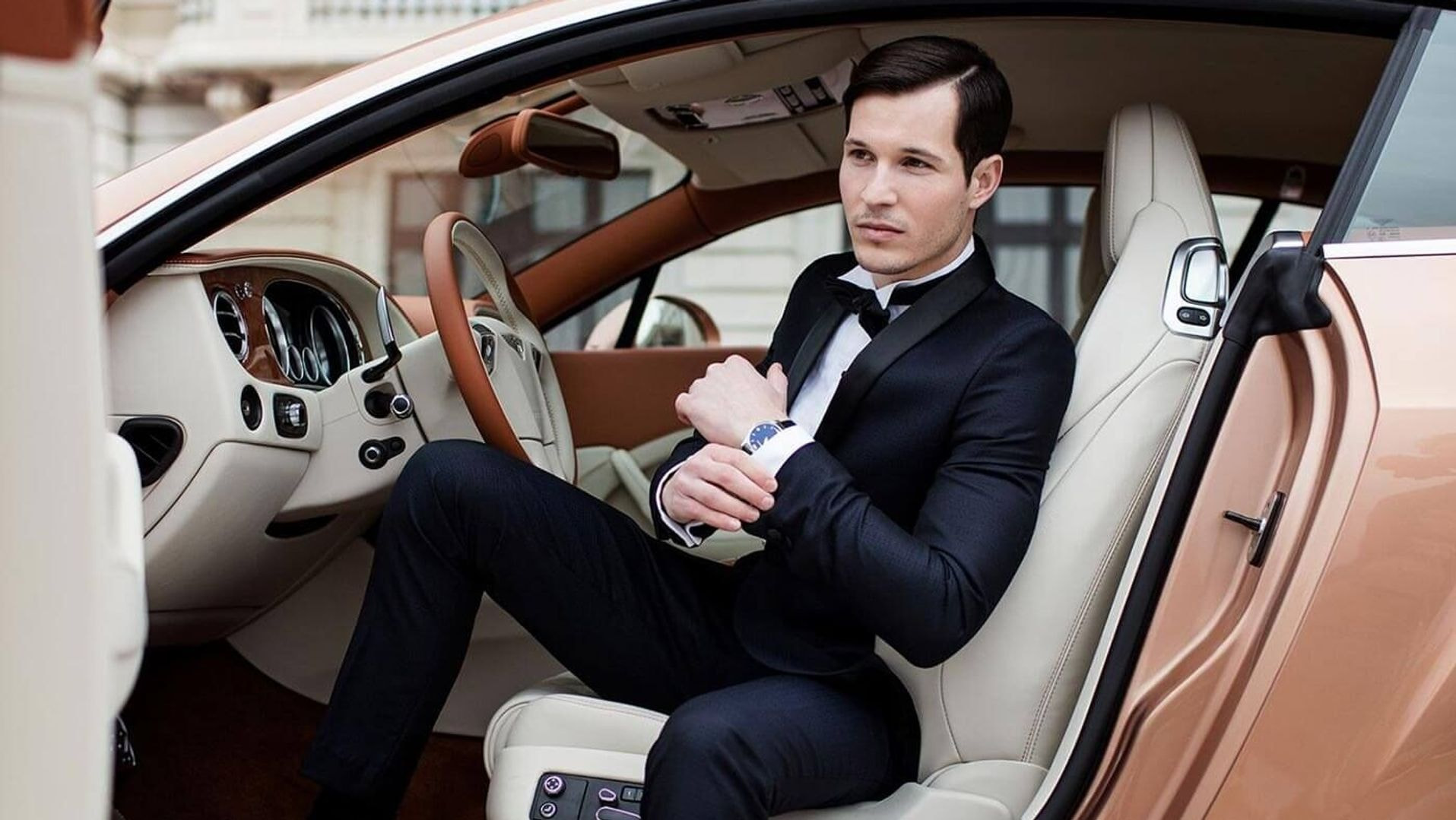 By David Gandy
High-end luxury is style ambassador Tom Claeren's middle name. Representing makers of elegant fashion and accessories around the world, along with some of Monte Carlo's finest hotels, society clubs and casinos, Tom has built a loyal following inspired by his sophisticated take on fashion and his personal sense of style. The well-known lifestyle blogger – a regular on the Monte Carlo social scene – talks about how men can develop their own gentleman style, and why it matters.
Describe your personal style.
My style is classic and my signature look is elegant: I like wearing suits on a daily basis, especially three-piece suits – I love them. A well-fitted suit and tie with beautiful, classic shoes is the perfect gentleman's attire. I work in an ultra-luxury niche market, so style is important. I enjoy what I wear; it's an effortless style. For my blog, though, I like to become different characters; I can switch from wearing a suit to sporting streetwear or something very extravagant.
Why is it important to develop your own personal style?
When you enter a room people quickly decide who you are based on how you look, how you act, how you talk. First impressions are key and it takes time and work to change people's minds after that. Style is part of the first impression, so make it personal.
How do you define elegance and attitude?
For me, elegance is all about refined taste, manners and moral integrity. To be elegant is not just about dressing elegantly; it is a state of mind, a way of life. Attitude is the energy you give to people. It is more about the 'vibe' and aura you have, the way you behave, the way you stand, the way you talk, your positivity. Combining elegance and an air of leadership can bring about great opportunities.
What advice would you give men who want to develop their own sense of style?
Wear what you feel good in and what serves the image you want to project. People see you before they hear you, so I recommend gentlemen take great care with their image and dress smartly, especially in the business arena. Start by looking for some style inspiration, then bring in your own personal touches. We are all different, and that can be reflected in how we dress.
What are your style essentials?
I love sunglasses – I live in Monaco and the French Riviera for most of the year, so these style accessories are a must-have. White shirts are a basic for me, along with suits, ties, bow ties. My good-luck bracelet, a gift from a jewellery designer friend, Sheeva Moshiri, is also with me every day.
What do you always take on a weekend getaway?
I travel back and forth between Monaco and London a lot so you will often see me with a briefcase so I can carry all my electronic devices and papers. Another essential on a trip is my Vertu phone. This is one of the most luxurious items I have. It's beautiful and it comes with a personal 24/7 concierge service that I can call or text whenever I need to ask questions about restaurants and events in different cities. My concierge books anything I am interested in; it's a really cool feature.
Are there any brands or designers you prefer?
In fashion, I like Berluti, Ermenegildo Zegna, Brooks Brothers, and Tom Ford. I like brands for their history, the very high quality of their product and the passion you can feel from the people working for that specific brand. Aston Martin is probably my favourite automotive brand, and I like the Société des Bains de Mer hotel group in Monaco, the Four Seasons hotels, and the Bulgari Hotel in London.
Which style icons do you admire?
I appreciate creative people and their capacity to inspire, especially in the cinema because acting is one of my passions. I think Leonardo DiCaprio is a remarkable actor. On the fashion side, I like David Gandy's class and sense of style.
What should first-time visitors do in Monaco?
Take a walk by the Prince's Palace of Monaco and through the Old Town, visit the Oceanographic Museum and Casino Square, have coffee at the Café de Paris in the afternoon and go to Le Bar Américain in Hôtel de Paris in the evening for live jazz music – this is my favourite bar in Monaco. Go shopping at the Monte-Carlo Pavilions, visit the Casino de Monte-Carlo and Opéra de Monte-Carlo.
This article appeared in volume 23 of Signature Luxury Travel & Style.