14.06.2019
The 10 Most Eligible Malaysians in 2019
In our quest to round up Malaysians' most eligible bachelors, we've included the society's refined and polished personalities.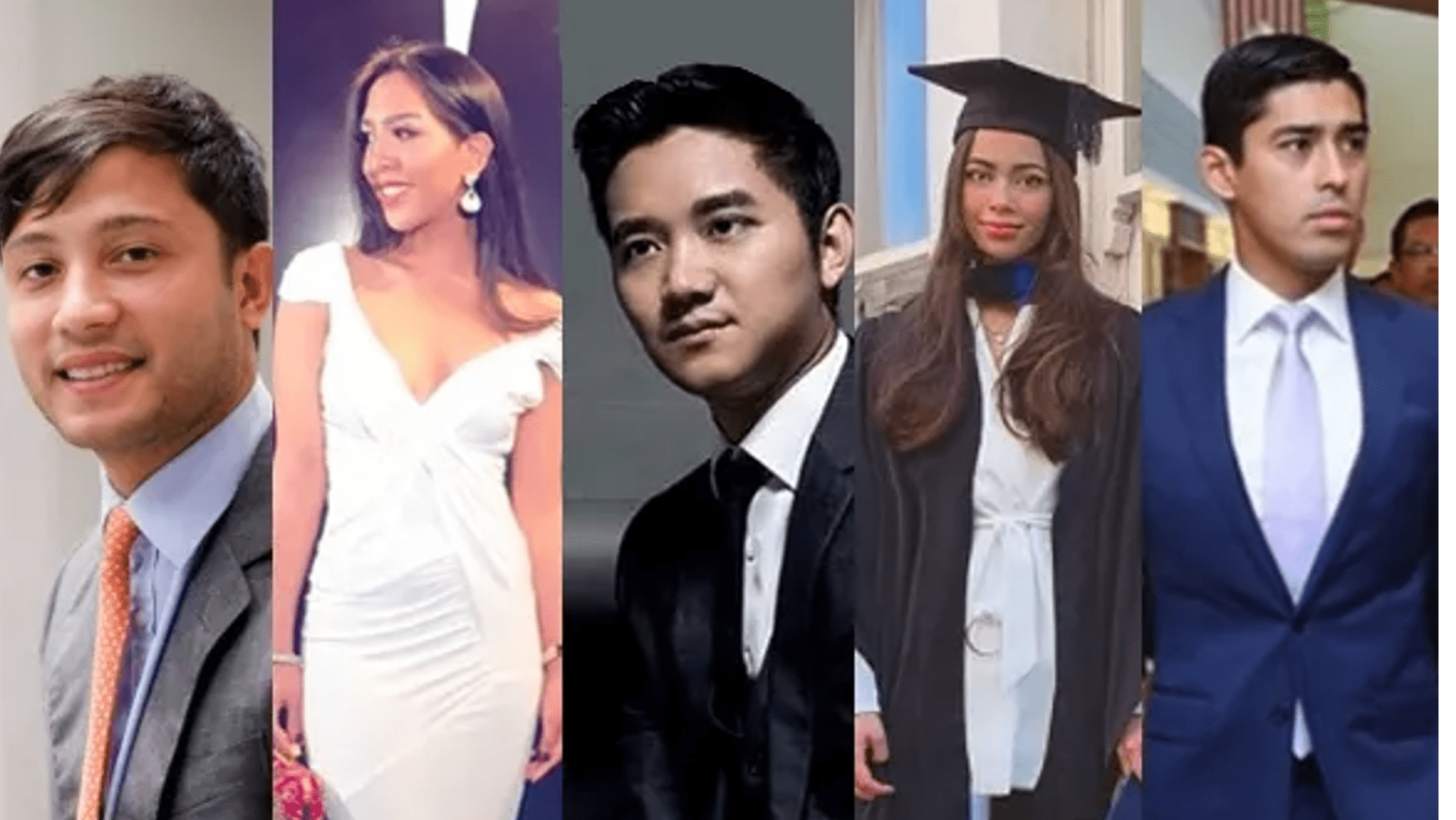 By Raja Izz
1. Tunku Ali Redhauddin
Why Him? Combining intellect and noble spirit, Tunku Besar Seri Menanti of Negeri Sembilan was recognised as a Young Global Leader (YGL) by the World Economic Forum. Previously, Tunku Ali was a management consultant with McKinsey & Company and an investments professional with Khazanah Nasional Berhad. Tunku Ali sits on the boards of several companies including Themed Attractions, Resorts and Hotels Sdn Bhd and Iskandar Malaysia Studios Sdn Bhd. He is also a Senior Advisor to TPG Capital, a global Private Equity firm.
He is the Chairman and Founding Trustee of Teach For Malaysia, Chairman of WWF Malaysia, Chairman of the Board of Governors of Marlborough College Malaysia, and Pro Chancellor of Universiti Sains Islam Malaysia. He hold Masters of Public Administration from the John F Kennedy School of Government, Harvard University and a BA (Hons) in History and Social & Political Sciences from the University of Cambridge.
Gentleman's Code: Noblesse Oblige, High Culture, Chivalrous
2. Tengku Fahd Mu'adzam Shah
Why Him? An Eton & Princeton University graduate, Tengku Fahd is Malaysian answer to Prince Carl Philip of Sweden. Combining elegance, polished and decorum, the founder and head of the Sultan Ahmad Shah Environment Trust & Presiden Pahang Rangers FC exudes elegance without a need to impress others excessively. Malaysian men should learn from Tengku Fahd when it comes to sprezzatura.
Gentleman's Code: Elegance, Noblesse Oblige, High Culture, Chivalrous, Gentleman's Sport
3. Tunku Zain Al-'Abidin
Why Him? In two words - Intellectual Prince. Educated at London School of Economics and Political Science where he obtained his BSc in Government and Sociology and MSc in Comparative Politics and Imperial History. As the founding president and Chairman of IDEAS, he focused on nation-building, youth development and public policy- making. His intellectual prowess can be seen in his various roles he has been interviewed for numerous television programmes, magazines and newspaper features.
Gentleman's Code: Noblesse Oblige, High Culture, Chivalrous
4. Tengku Hassanal Ibrahim Alam Shah
Why Him? Occasionally seen at the Royal Selangor Polo Club competing in high-goal polo tournaments, the Regent and 4th Crown Prince of Pahang shared similar traits like Prince William. Tall, educated, and a polo enthusiast, he is without a doubt a gentle prince-charming.
Gentleman's Code: Gentleman's Sport, Elegance, Noblesse Oblige, Chivalrous
5. Fariza Sakina
Why Her? Beauty with brains are hard to find nowadays. But not for this University College London graduate. Gorgeous and stylish, Fariza is one the city's most fashionable faces. Fariza's career looks bright as a corporate consultant in a multinational firm.
Ladies Code: Elegance, Acquired Taste, High Culture
6. Dato' Chevy Beh
Why Him? Incredibly gentle yet competitive, Dato' Chevy Beh is the founder of the online healthcare platform BookDox, which he set up in 2015 to help connect patients in Asia to healthcare professionals anytime and anywhere. He served five years as Managing Director of his family company, BP Healthcare Group, and – as an extremely enthusiastic polo player – regularly returns to his hometown in Ipoh, Perak to play at BP Polo Club Malaysia.
Gentleman's Code: Noblesse Oblige, Gentleman's Sport, High Culture, Acquired Taste, Chivalrous
7. Tengku Puteri Ilyana
Why Her? An average lady wouldn't be elegant. Elegance and grace, comes down to...economy of movement. Yet the recently UK-graduated Tengku Ilyana exhibited these traits in natural manners.
Lady's Code: Elegance, Acquired Taste, High Culture
8. Tunku Elana Khyra
Why Her? Tunku Elana attended boarding school at Malborough College in England and moved on to achieve a degree in Psychology paired with a certificate in Markets and Management at Duke University. Tunku Elana started The Hilltop House Kindergarten, where she's created character development programmes for children ages 1 to 6, with the aim for the kids to have a more holistic education. Her role on the board of trustees at The Budimas Charitable Foundation also further cements her status as a superhero to young children.
Lady's Code: Noblesse Oblige, Elegance, Acquired Taste, High Culture
9. Tengku Amir Shah
Why Him? The Raja Muda of Selangor (RMS) graduated from the University of Leeds with a Bachelor's of Science Degree in Ecology and Environmental Biology in 2014. He is a patron of a few charitable organisations, including Cheshire Home and the Raja Muda of Selangor Foundation. In his capacity as the president of Association of Selangor (FAS) he seek to re-establish Selangor's prestige and restore their rightful position again. And god willing that goals will be achieved.
Gentleman's Code: Noblesse Oblige, Gentleman's Sport, Chivalrous
10. Tunku Abdul Rahman
Why Him? Dubbed the "Malaysian James Dean", the stylish Tunku Abdul Rahman played polo, piloted helicopter, and recently raced at Blancpain GT Challenge in Sepang Circuit. He is an embodiment of dangerous masculinity, something that every modern man in Malaysia need to strive at.
Gentleman's Code: Gentleman's Sport, Elegance, Acquired Taste