26.12.2020
How 10 GC Friends' Celebrates their Christmas this year
From Tom Claeren to Dada Herzog Alattas, let the elegant personality show you how it's done.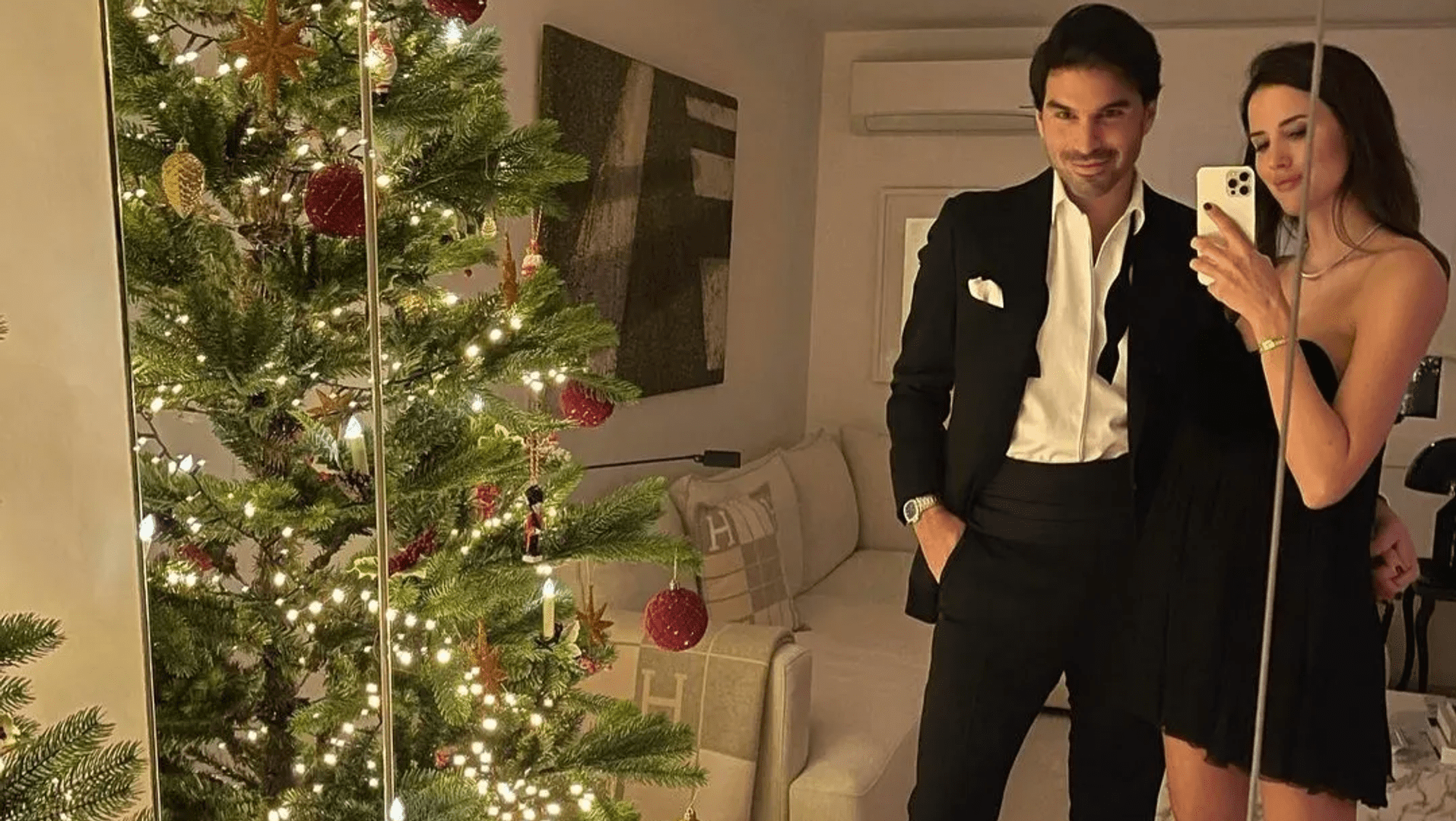 By Style Editor
Christmas is going to be very different for us all in 2020, with no lavish parties or big family gatherings to look forward to. But celebrating with style is one way to create a little festive cheer – particularly as we'll be spending so much time within our own four walls. From Tom Claeren to Dada Herzog Alattas, let the elegant personality show you how it's done.
Christian Sieber
Offering an exemplary masterclass in dressing up for the festive decoration, Managing Director & Founder of Walhalla Capital Christian Sieber certainly looks the part.
Credit Instagram: @christiansieber
Crystal Tung Lu Yie
The soon to be dental surgeon found time to celebrate Christmas at the Grand Hyatt Kuala Lumpur, looking warm and delighted as always.
Credit: Instagram: @tungluyiecrystal
Dada Herzog Alattas
Christmas in Switzerland is notoriously chilly, but things certainly look cosy at the chic lake house of the purveyor of the lady of leisure, Dada Herzog Alattas. Matching her dress with shoes, no doubt Dada, her husband, Andre Herzog have been uplifted by the cheering sight and the intellectual touch of chess.
Credit: Instagram: @dadaherzogalattas
Mathias Le Fevre
In years past, you'd likely find Mathias dressed up to the nines at the most glamorous Christmas parties. This year, however, he's content to settle at home, while still looking classy celebrating tea moments with Royal Copenhagen.
Credit: Instagram: @mathiaslefevre
Daniella Sya
Malaysia's rising actress is known for her cheerful personality. Proof that matching the Christmas tree's decor to your outfit really can work.
Credit: Instagram: @daniellasya
Victor | The Class Journal
Switzerland's leading voice of sartorial elegance Victor may be known for frequenting the most sought after parties around, but this year he's fully embracing being at home with bespoke tuxedo from Crema Tailoring.
Credit: Instagram: @theclassjournal
Sevara Halilova
This year Sevara making sure the decorations at Uzbekistan are up to her usual jovial discerning standards – and rest assured they're just as cute as ever.
Credit: Instagram: @sevarahalilova
Tom Claeren
'I took Santa for a crazy night out sorry!' joked Tom Claeren, sharing a behind-the-scenes photo of their night out. Featuring McLaren supercar, alongside the Christmas tree inside it, Tom can be crazy and hilarious at the same time.
Credit: Instagram: @tomclaeren
Roen Cian
Roen's home offers a tantalising insight into her chic interior tastes. Featuring cute Christmas socks, it complements the decoration at the dining table perfectly.
Credit: Instagram: @roencian
Albert Nico
Making the end of 2020 a little sweeter, Albert has gone the edible route with in celebrating Christmas this year in conjunction of STYLO Gentlemen's Week at The RuMa Hotel and Residences.
Credit: Instagram: @_albertnico