02.02.2021
The Top 10 Luxury Things To Do In Kuala Lumpur
We decided to comb through the city to find out all the ridiculously expensive things you can do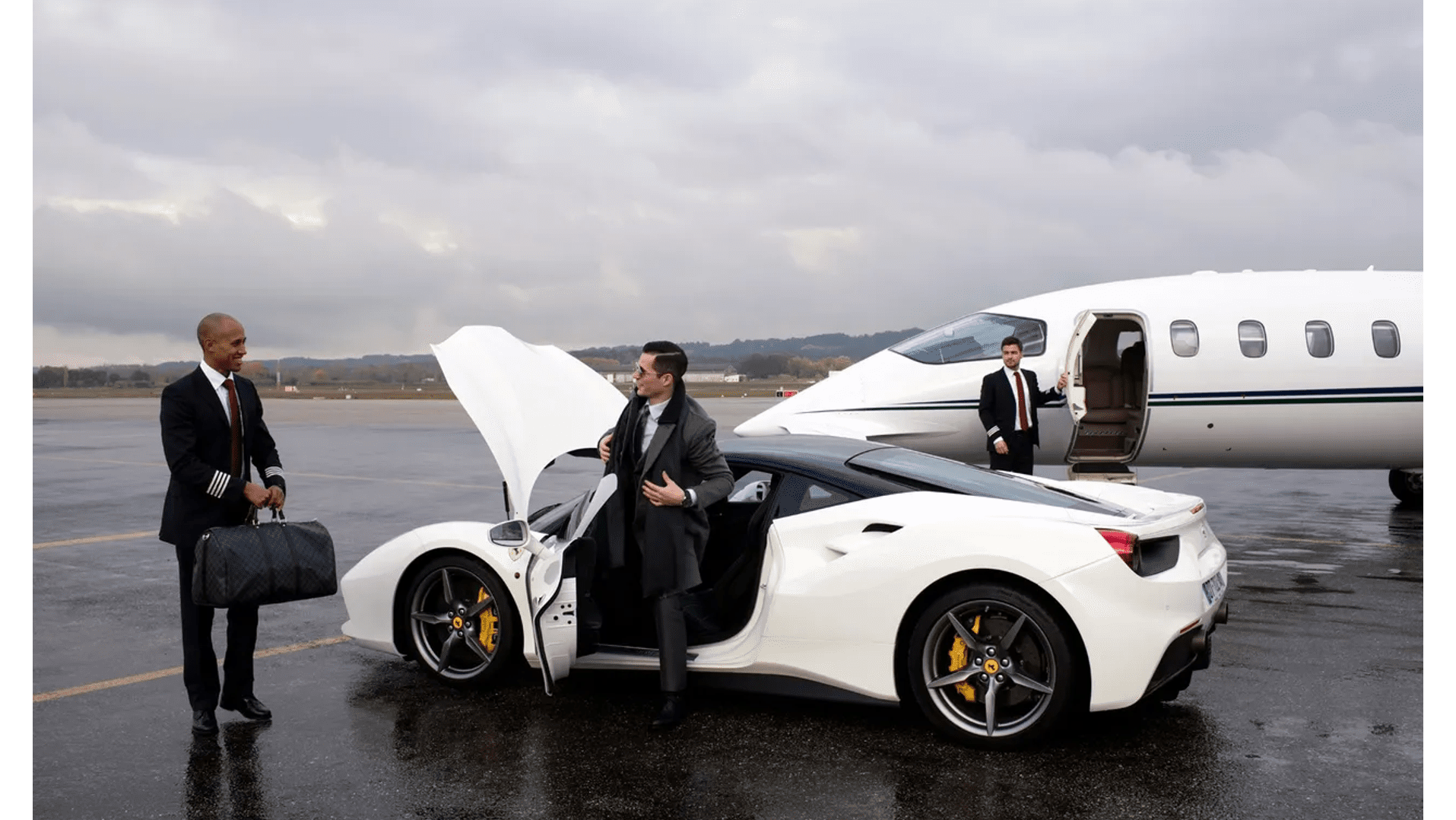 By Lifestyle Editor
Lifestyles of the rich and the famous – it all looks pretty damn good from the outside, doesn't it? Sleek cars, stunning girlfriend/wife, fancy toys… who wouldn't want to jet off to St. Tropez or Bodrum for the weekend on a private plane? But wait, we're getting ahead of ourselves.
Honestly, you don't even have to leave Kuala Lumpur to drop lavish amounts of money on something as simple as a meal. So, inspired by Monégasque gentleman Tom Claeren and Crazy Rich Asians film - we decided to comb through the city to find out all the ridiculously expensive things you can do.
10. Enjoying afternoon tea at St.Regis
It is said that a place with amazing ambiance and great company is most important to complete a unique tea experience.
The St. Regis uses teas from Singaporean brand TWG but what really sets their afternoon tea set apart is the food. The finger sandwiches that come in egg, foie gras, crab, and salmon are hard to say no to and the sweets are delectable. The scones are soft and have the perfect crumble, the kind of scone that would actually get a nod from the worst scone snobs.
The Classic Afternoon Tea at The Drawing Room is priced at RM140 nett per person. Guests may also add a glass of premium Veuve Clicquot Champagne, if desired, with the upgraded set priced at RM220 nett per person.
Cost: RM 220/person
9. Eat At The Most Expensive Restaurant in Town Taka by Sushi Saito
After a long flight, the first luxury thing we encourage you to do is to indulge one of the most expensive and luxurious restaurant in Kuala Lumpur. This is an excellent place to try yourself at the best Japan has to offer, nothing less than 3-Michelin-starred Chef Saito's maiden venture outside Tokyo.
Serving a modern Omakase dinner menu, "the best sushi restaurant in the world" offered 5 Appetizers, 1 Grilled Fish, 10 Sushi, 1 Sushi Roll for you to taste at the highest possible level.
Expect every piece to be amazing, as prepared by sushi chefs handpicked and trained by Saito himself.
Cost: RM 1,400/pax
8. Watch The Sleeping Beauty at KL Convention Centre
Being rich isn't always about flashing money and fancy dinners or exotic cars, it also means to enjoy the cultural side of life in style.
While a luxury dining in Kuala Lumpur is all about the finest things to do, watching ballet is one of them.
Ballet enthusiasts will be delighted to note that this version of The Sleeping Beauty is the ballet's most original choreography, known to be notoriously testing thanks to its complex Baroque technique. Composed by Peter Tchaikovsky and choreographed by Marius Petipa, The Sleeping Beauty is touted as the "encyclopedia of classical dance".
Coming here could be also a perfect way to splurge in the luxurious life that KL has to offer you and the best way to enjoy the show is from the Premier box.
Costing RM 2,288, the box consists of limited seats, with the best view in the entire plenary hall.
Cost: RM 2,288/pax
7. Magical KL Private Tour with 60-Minute Helicopter Ride
If enjoying aristocratic tradition is not your cup of tea, then you might consider going up in the sky. 60-minute helicopter ride allow you to discover the breathtaking nature and cityscape of Kuala Lumpur and its' landmarks. See all of its' wonders by flying across Genting Highlands, Bukit Tinggi, Janda Baik, Templer Park, Batu Caves, KL Tower, KLCC Tower and Merdeka Square. Truly, a moment of a lifetime.
Cost: RM 3,498/pax
6. MotoGP VIP Village Ticket
The time is passing and to be frank some action is needed and what better way to enjoy Kuala Lumpur action than to go to the racetrack.
The MotoGP VIP Village is the exclusive and official hospitality programme of the MotoGP World Championship. Their services, which are carefully and exclusively designed, permit guests to enjoy Grand Prix weekends in the most fitting manner.
As well as prime viewing locations, guests can enjoy an exclusive entertainment programme and an outstanding catering service to accompany each day's action on track, providing guests with a memorable GP experience in a relaxed, stylish and exclusive atmosphere.
Cost: RM 4,764
5. Enroll polo lesson starter package from KL Academy of Polo (KLPA)
Who would not want to be a real prince charming? With a competitive rate, one could enroll in their comprehensive starter package with up to 16 private polo lessons with coaching director, inclusive provision of horses, theory, and hitting.
All new sign-ups are eligible for a Zack's Tack Welcome Voucher of 15% off your first purchase. Even registered riders giving polo lessons a try for the first time will also be given this voucher.
For sign-ups for lessons, or to book stick & ball sessions or chukkas for polo, please call (03) 4252 3913 or email: admin@klacademyofpolo.com
Cost: RM 6,000/pax
4. Cruise around town in a supercar
Live fast, die young, and get behind the wheel of a supercar for a joyride around town to relish the green-eyed stares of people as you whiz by. If you prefer a quick adrenaline rush, this Lamborghini Aventador LP 700-4 might be your best pick.
Cost: RM 8,000/day
3. Sleep In Style at The St. Regis Kuala Lumpur
If the fast and the furious isn't your thing, we didn't forget that you love luxury lodgings and prepared another way to enjoy a night in style in Kuala Lumpur.
The St. Regis Kuala Lumpur is probably one of the most luxurious hotels in town and for the extravagant rich gentleman they have installed the Royal Suite, a 353sqm (3,798sqft) home that occupies the building.
This suite exudes pure elegance and an expansive residential-style layout, meticulous designed living quarters adorned with crystal chandeliers, marble bathroom, butler service, dining area, walk in wardrobe, outdoor terrace, living room alongside a full wall of windows, and the best views in the city overseeing Twin Towers and KL Tower.
Cost: From RM 35,200/night
2. Berjaya Air private jet charter
Picture: Tom Claeren
In the past, hiring a private jet to Malaysia used to be very expensive and was only for the royalties and tycoons. Today, with busy schedules, regular flights are not practical especially if you have a deadline to meet. That is why many prefer using a private jet since it is more convenient, fast and a more viable option.
Cost: KL-Singapore from RM 61,000
1. Golf with the uber-elites at TPC Kuala Lumpur
While the luxury life isn't complete without a day at the golf club we invite you to try TPC Kuala Lumpur.
Renowned as Asia's ultimate destination for a premier golf & country club experience, the country club's 36-hole courses play host to numerous international championships namely the CIMB Classic, Sime Darby LPGA and the Maybank Malaysian Open. TPC Kuala Lumpur was declared the best-rated Malaysian golf club in the Top 100 Golf Courses in Asia by Golf Travel magazine.
The facilities are luxury standard and you could do anything you want with your family the array of facilities being very wide from restaurants, fitness center, aerobics, swimming, tennis, badminton, bowling centre, arcade, games rooms, gym, theatrette, wellness spa, and many other including 5 star golfing courses.
Cost: From RM 280,000/individual full golf membership fee