28.10.2022
Rosewood Phnom Penh Unveils The Final Bar Series With Paradiso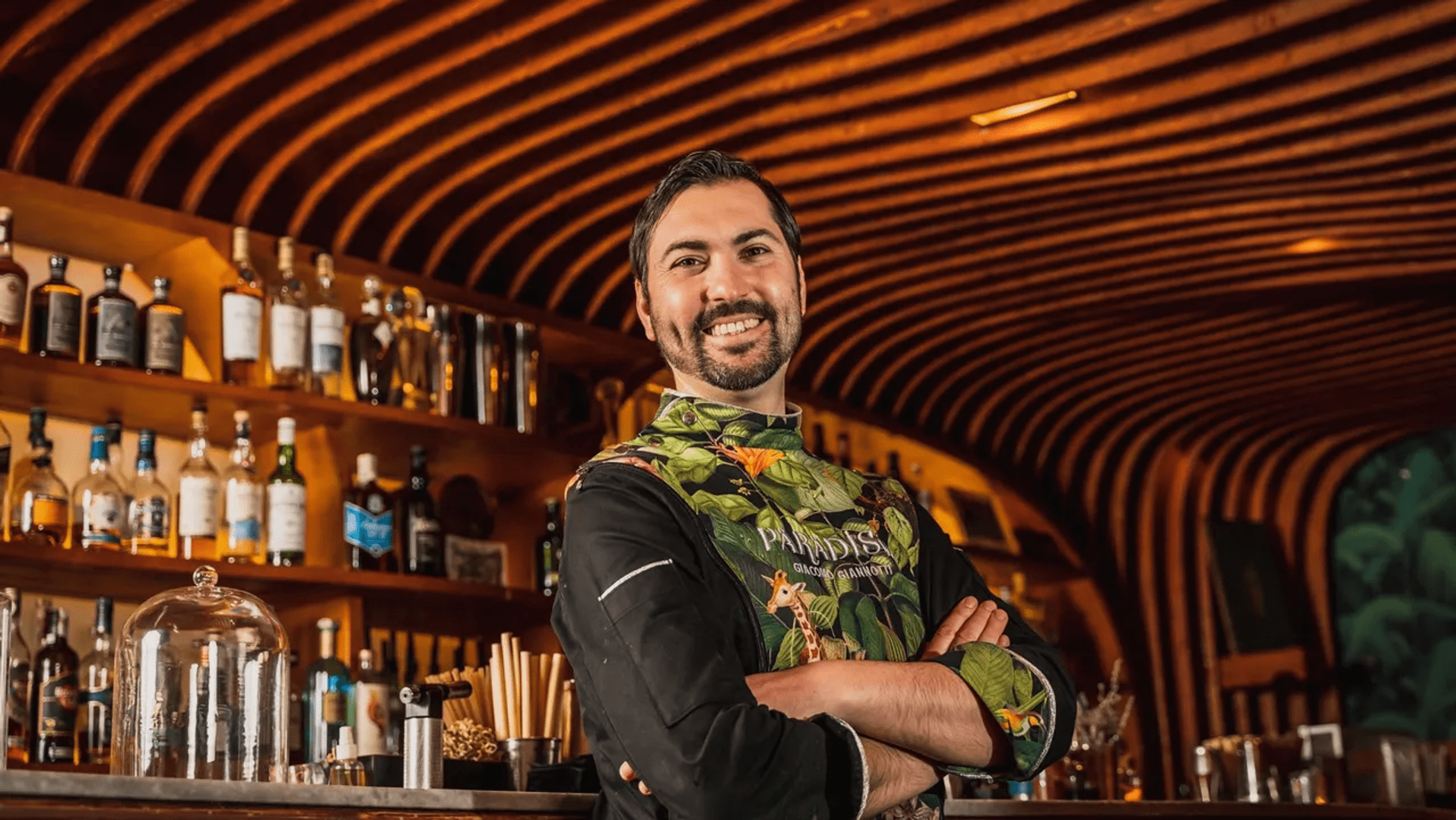 By Lifestyle Editor
Experience the highest sky bar in Phnom Penh with Paradiso from November 24 to 26, 2022.
On November 24, 2022, Rosewood Phnom Penh launches the final leg of its Rosewood Bar Series, featuring Paradiso, ranked number one in the World's 50 Best Bars this year, at Sora Sky Bar.
Unwind high above the city at the best sky bar in Phnom Penh and indulge in a specially curated cocktail menu inspired by Cambodia's rich cultural identity as well as a few of Paradiso's signature tipples, created respectively by Angelo Lauria, Head Mixologist of Sora, and Giacomo Giannotti, the Owner and Master Mixologist of Paradiso. Discerning alcohol aficionados are invited to savor the handcrafted cocktails, available exclusively at Sora Sky Bar in Rosewood Phnom Penh for three days only, from November 24 to 26, 2022.
Since opening its doors in 2018, Rosewood Phnom Penh has established itself as Cambodia's most sought-after dining and drinking destination. Framed with the best sunrise and sunset views against the fabled Mekong River, Sora Sky Bar, the hotel's flagship rooftop bar, is located on the 37th floor of the ultra-luxury hotel in the heart of the Cambodian capital.
In May 2022, the hotel announced its new Rosewood Bar Series, a collaboration with The World's 50 Best Bars where Sora Sky Bar hosts a monthly residency for leading international mixologists, enabling guests to connect with these visionaries and experience their unique creations first-hand. The rooftop bar has welcomed numerous mixologists from The World's 50 Best Bars, including The Clumsies' Nikos Bakoulis, who brought delicious creations from Athens to Phnom Penh, as well as Benjamin Fabio Cavagna of Milan's 1930, for cutting-edge libations with an authentic Prohibition vibe.
Barcelona's Paradiso is a stellar conclusion to this year's Rosewood Bar Series. Founded by Giacomo Giannotti, an expert mixologist originally from Tuscany, Paradiso is a speakeasy-style cocktail bar famed for its captivating blend of tradition and modernity in an elegant and vibrant atmosphere.
Experience this enthralling collaboration at Rosewood Phnom Penh from Thursday, November 24 to Saturday, November 26, 2022. An unforgettable escape awaits at Rosewood Phnom Penh and limited seats are open for advance reservations.
For more information or reservations, please contact phnompenh@rosewoodhotels.com or +855 23 936 888 or visit www.rosewoodhotels.com/en/phnom-penh.