06.09.2022
The Bodrum EDITION Announces the Return of Zen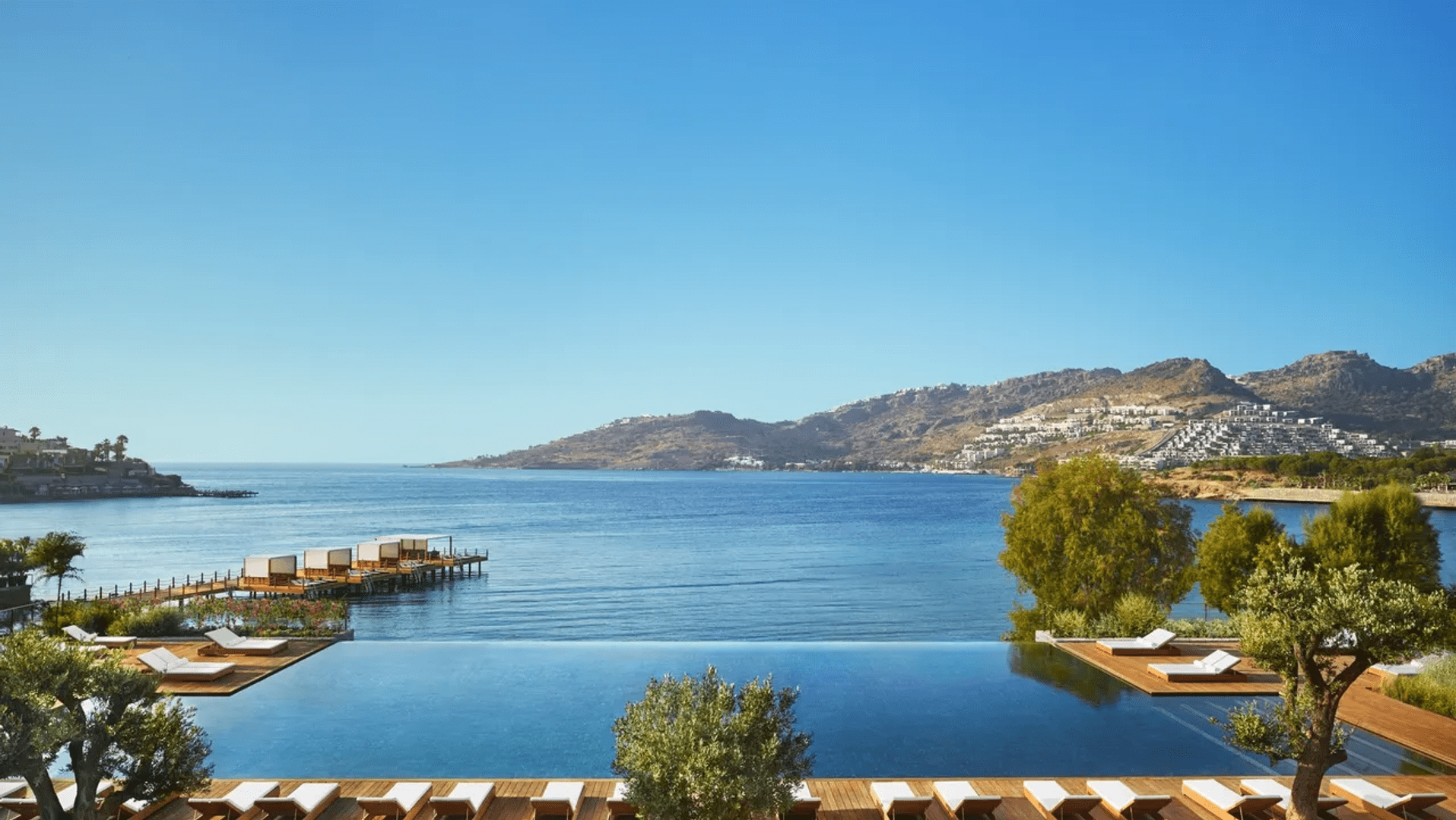 By Lifestyle Editor
The celebrate the closing of the season, guests can unwind and relax with The Bodrum EDITION's invigorating wellness retreat.
The Bodrum EDITION is pleased to announce their 3rd annual Zen Weekend this October, in collaboration with the artisanal lifestyle brand, Caravana. From 6th – 9th October, guests can indulge themselves with a selection of rebalancing wellness sessions designed to align the body and soul ahead of the upcoming winter months.
Following the hotel's contemporary approach to wellness, throughout the weekend guests will feel refreshed with a series of classes from dawn to dusk, including sunflow yoga, intensive sound therapy, primal movement and rebirth meditation – all hosted by a selection of wellness experts. In addition, guests can continue to enjoy Bodrum's warm weather by relaxing in and by the hotel's infinity pool in the balmy October sun throughout the weekend, as well as the state-of-the-art spa, salon, Turkish Hammam and fitness center. Just steps from the bay and 3 kilometres from Yalikavak Marina at the western point of the Bodrum peninsula, the hotel is also home to a white sand beach where guests can retreat to the oasis of the Aegean Sea throughout the wellness weekend.
Kitchen at The Bodrum EDITION
Zen at EDITION will offer guests the opportunity to reset and rebalance, emphasising the importance of breathwork, meditation and a positive lifestyle. Those taking part will also be able to indulge in a range of healthy meals from the hotel's restaurants KITCHEN and Inari throughout the weekend which will conclude with a Full Moon Celebration in collaboration with Berk Buyukakin on the Saturday evening. Guests will leave The Bodrum EDITION feeling rejuvenated and relaxed.
Zen at the EDITION highlights include:
Hatha Yoga
This form of Yoga is most often identified with the practice of basic yoga postures (asana), focusing on breathing techniques and relaxation - open to all levels
Poolwatsu Water Therapy
Watsu is a modern hydrotherapeutical practice that combines elements of muscle stretching, joint mobilisation, massage and Shiatsu. Guests can immerse both their minds and their external self, promoting deep relaxation as they are guided through passive aquatic bodywork.
Sound Therapy
An ancient practice, used to guide people into a state of deep relaxation and peace. Various musical instruments, including gongs, crystal bowls, conches and Tibetan bowls are played to put the mind into alpha and then theta brainwave rhythm, enabling the mind to expand consciousness and go into a dream like state.
This deeply meditative holistic resort enables healing on not only an emotional level, but also cellular, with the sound vibrations and the frequencies bathing every cell of the body to give a 'sonic massage'.
Participants of all these treatments will end the sessions feeling revived, sometimes having had a deeply transformative experience.
Zen Weekend includes:
· 3 nights stay inc. Breakfast
· 15 Zen Sessions
· Complimentary Healthy Juices & Kombucha
· Dinner at Inari and Kitchen
· Full Moon Celebration & BBQ
· 50 Euro resort credit
Promotional Code: YQ6
Valid Stay Dates: October 6, 2022 - October 9, 2022
Room rates at The Bodrum EDITION start from EUR 600 per night including breakfast. T&Cs apply
For more information please visit: www.editionhotels.com/bodrum/special-offers/
THE BODRUM EDITION
The Bodrum EDITION is just steps from the bay, 3 kilometers from Yalikavak Marina at the western point of the Bodrum peninsula, and minutes from Bodrum Castle and Bodrum Amphitheatre. The boutique hotel features 108 guest rooms, suites and villas, most with views of the Aegean Sea — some with private pools, balconies, and gardens. Every room features custom-designed furnishings and indulgent marble bathrooms. Indulge yourself with treatments in the state-of-the-art spa, which includes a salon, Turkish Hammam, and fitness center. Guests can relax through the afternoon in the Infinity pool and access to the exclusive beach club with a jetty that houses private cabanas. Innovative food and beverage outlets include 2 bars, a gourmet specialty grill overlooking the bay, a night club, and an all-day casual dining venue featuring Latin-American cuisine as well as more localized menu offerings. The resort also has over 12,900 sqft/1,200 sqm of indoor and outdoor meeting and event space including meeting studios, a ballroom, and boardroom.