12.04.2023
Royal Scotsman, A Belmond Train Unveils New Dior Spa And Launches Themed Journeys For 2023
Dior Spa Royal Scotsman provides guests with the ultimate beauty experience to complement their holistic leasure experience.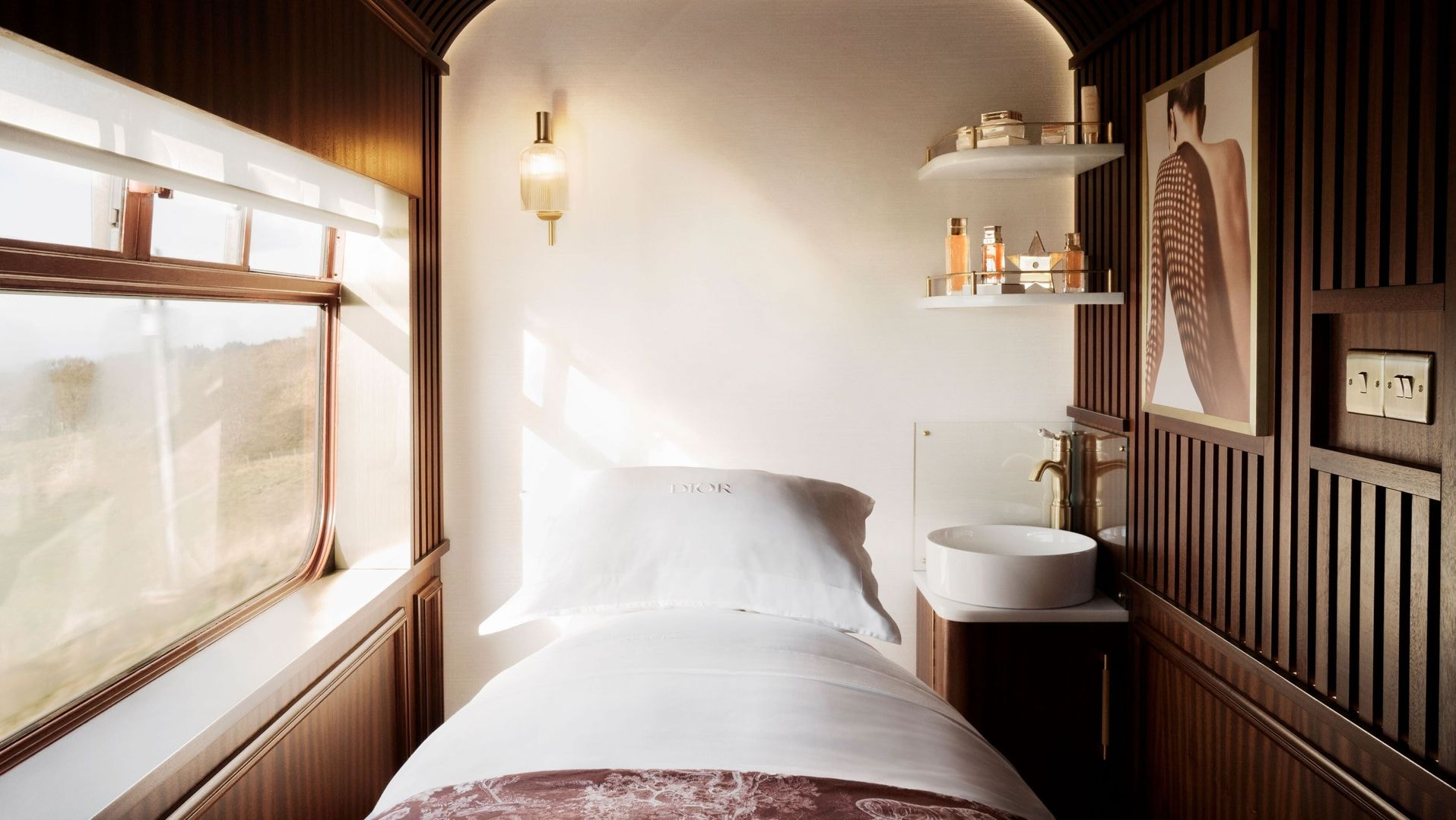 By Lifestyle Editor
To mark the start of an epic season, Royal Scotsman, A Belmond Train, Scotland, is proud to announce a long-term partnership with Dior Beauty to create the Dior Spa Royal Scotsman, which will join the rake from 10 April 2023, as well as the addition of new adventure and culinary focussed journeys to its 2023 schedule. These include the adrenaline-filled Highland Survival Adventure, designed in partnership with luxury adventure travel experts WILDNIS, from 30 June to 3 July 2023, and A Taste of Scotland with Michelin-starred Chef Tom Kitchin, the ultimate gourmet escapade, taking guests on a gastronomic adventure through the country's finest flavours from 4 to 6 September 2023.
DIOR SPA ROYAL SCOTSMAN: HIGHLAND-INSPIRED BEAUTY RITUALS, ON THE MOVE
In homage to Christian Dior's love for Scotland – where he famously hosted his much acclaimed fashion show in 1955, the new Dior Spa Royal Scotsman will be housed in one of the train's plush carriages. Completely dedicated to wellness, the carriage will boast two lacquered treatment rooms, restyled with Dior's iconic burgundy toile de Jouy motif. A cocoon of serenity on the rails, Dior Spa Royal Scotsman offers guests a tranquil space to unwind and rejuvenate as the train snakes through Scotland's awe-inspiring peaks and dramatic valleys. The new bespoke wellbeing menu will feature three tailor-made treatments devised by the French Maison's wellness experts to cater to the specific needs of the train's guests, ensuring a truly immersive Scottish experience that leaves them feeling refreshed and invigorated.
Dior Spa's expert body massage D-Travel (30 minutes / 1 hour) is designed to purify the body of toxins and release tension through deep, slow and soothing movements that ultimately relieve muscular pain. Inspired by the Scottish landscape, the D-Elements full body treatment (1 hour) combines the country's natural beauty in all its glory to achieve a sense of mind and body relaxation. The treatment begins with the application of semi-precious hot stones on the back to create a sense of warmth, followed by massage strokes that simulate a cooling breeze. Bain Dior body mist and hot oshibori that recreate the country's drifting mists end the treatment on a calming note. For those seeking a rejuvenating facial, the D-Highlands (1 hour) is inspired by Kobido facial massage techniques and thanks to the application of Dior Prestige line, it sculpts the face's features and improves the skin's appearance.
Bringing the savoir-faire of two leading luxury brands together, Dior Spa Royal Scotsman provides guests with the ultimate beauty experience to complement their outdoor wellness activities - such as wild swimming, hiking and farm to table dining - holistically enhancing their overall wellbeing.