14.09.2022
Pantai Hospital Kuala Lumpur Launches Their 'Screen To Be Sure' Campaign
Cancer doesn't wait, so neither should you. Contact your doctor. Get checked.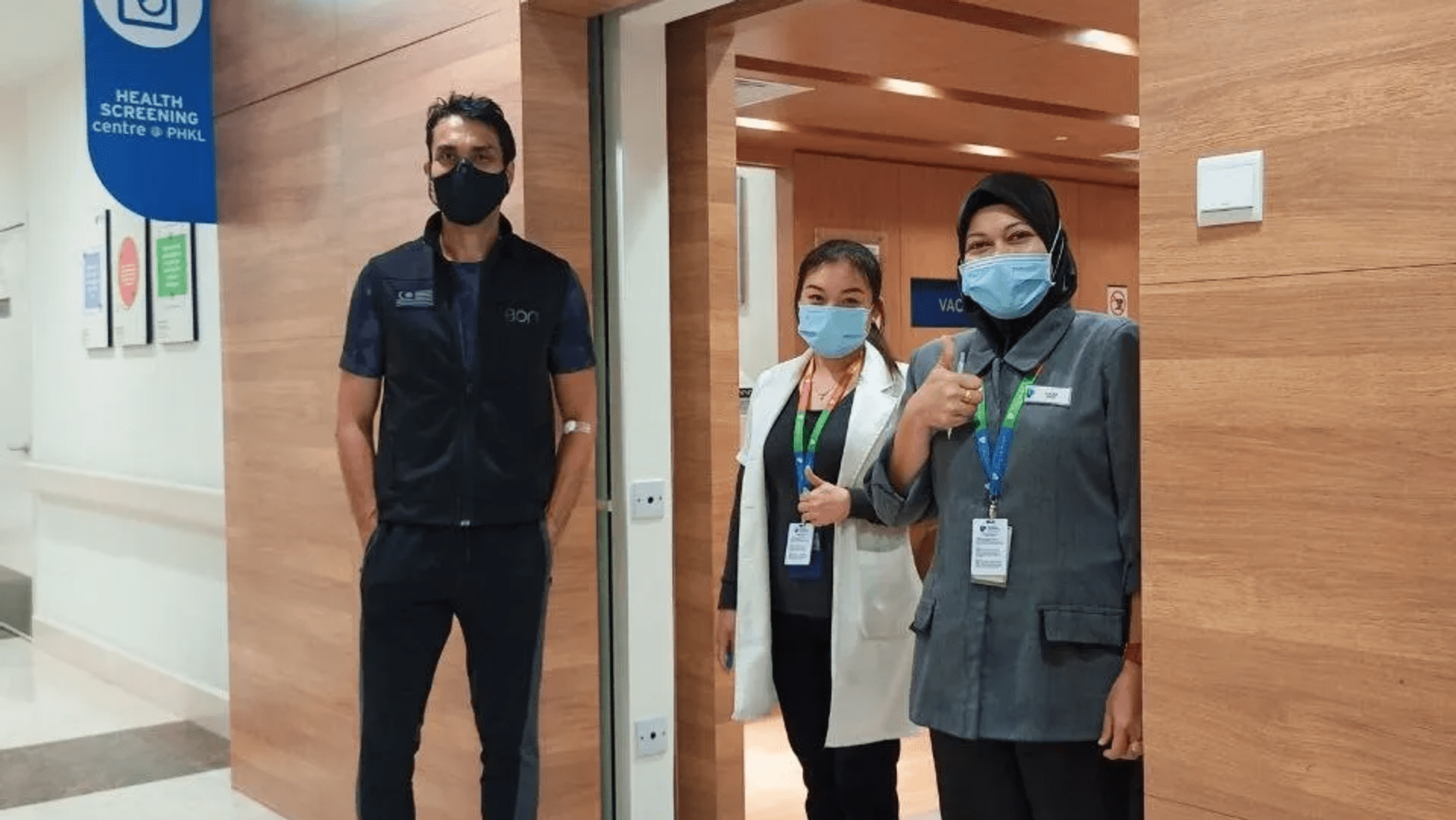 By Health & Fitness Editor
Prolonged delays in screening related to the COVID-19 pandemic may lead to delayed diagnoses and poor health consequences. In light of the issue, Pantai Hospital Kuala Lumpur (PHKL) is launching their 'Screen To Be Sure' campaign to address the continued impact of the COVID-19 pandemic on cancer care, calling on people to act early and re-engage with appropriate healthcare screening.
'Cancer has been a constant alarming concern in the country as it falls second in aspects of the leading cause of death in Malaysia and worldwide. In 2020, WHO reported total 48,639 new cancer cases in Malaysia, which is equivalent to 133 new cancer cases reported daily nationwide. It is important for Malaysians to understand the need for screening to be incorporated as a regular check-up routine. Early detection saves lives.' said Zhen Yang, Head of Commercial Development at Pantai Hospital Kuala Lumpur.
In conjunction with the launch, PHKL will be providing screening vouchers and consultations on breast, lung and prostate cancers to all attending guests. Beyond that, there will also be fun activities such as a fashion show by cancer warriors, a mini rainbow exhibition, DIY origami workshop, and a Chinese painting workshop by National Cancer Society Malaysia. 'We are honored to have our survivors join us to launch this campaign by showcasing their passion through art for all to enjoy and experience.' adds Zhen Yang
To reach the online community, PHKL is collaborating with social media influencers Joe Chang and Mia Chai. to enrich and encourage Malaysians to not miss out on potential treatment plans with a light-hearted Public Service Announcement video. 'With 90 % of the Malaysian population being connected on social media, we hope to entice and nurture a more health-conscious generation of youth through fun, engaging and modernised content.' adds Zhen Yang.
Besides that, healthcare enthusiasts can participate in their #screentobesure TikTok & Instagram Reels challenge to show their support and raise awareness against Cancer.
Cancer doesn't wait, so neither should you. Don't wait. Contact your doctor. Get checked.
For more information, visit PHKL's website and their campaign website and follow their social media platforms - Facebook and Instagram
About Pantai Hospital Kuala Lumpur (PHKL)
Established in 1974, Pantai Hospital Kuala Lumpur (PHKL) is one of the pioneer private hospitals in Klang Valley and a trusted partner in the healthcare journey of its patients for the last 47 years. PHKL has 335 beds and is supported by over 200 specialist doctors.
PHKL prides itself on being a one-stop integrated healthcare provider, covering a wide range of medical and surgical disciplines which are complemented by cutting-edge medical equipment and specialised services.
PHKL is accredited by Joint Commission International (JCI), Malaysian Society for Quality in Health (MSQH) and certified as a Baby-Friendly Hospital. In addition, PHKL is official 'WHO's Preferred Hospitals' in Malaysia.