16.10.2022
Murad introduces Deep Relief Blemish Treatment for fast treatment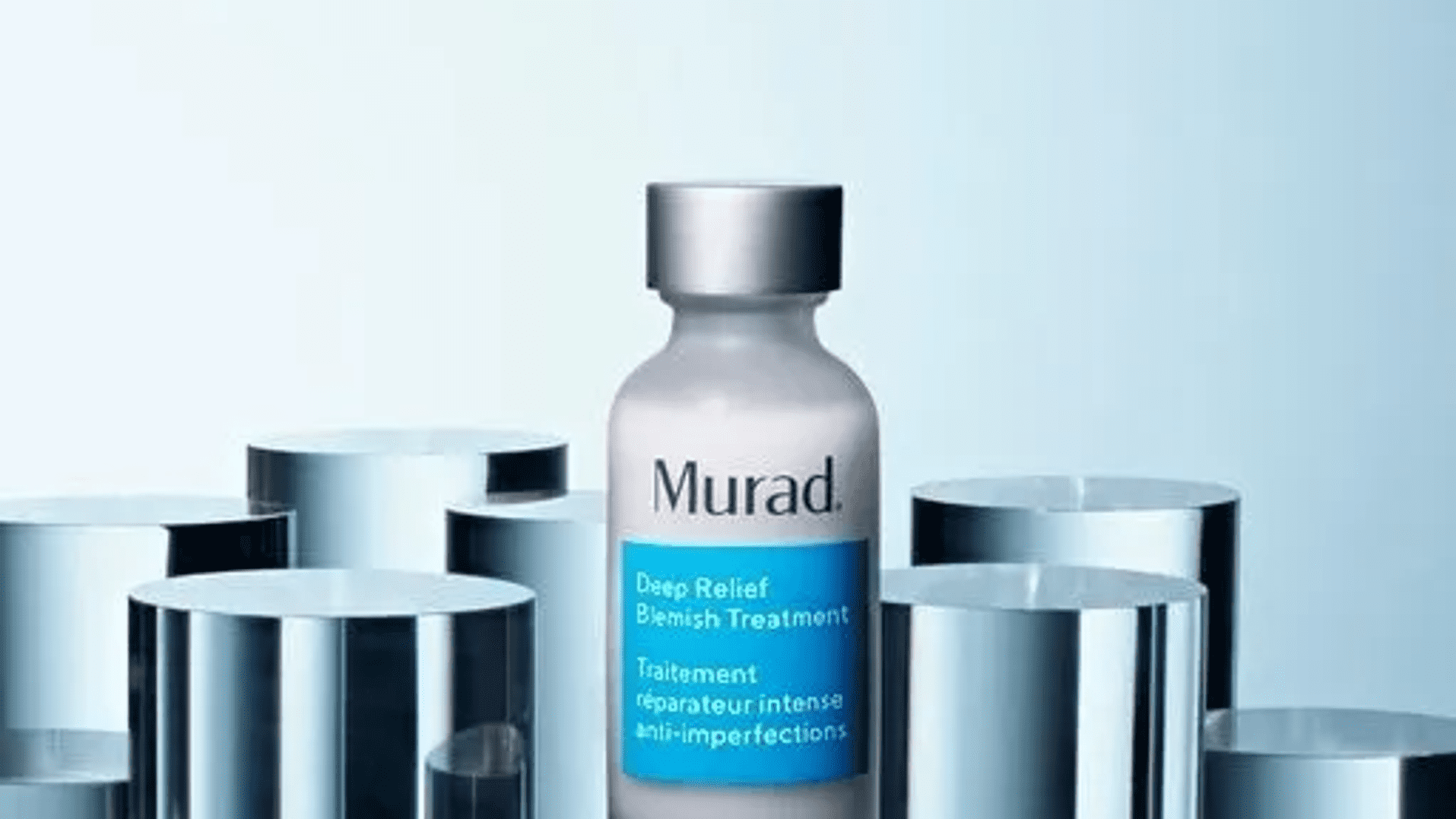 By Grooming Editor
Murad introduces Deep Relief Acne Treatment for fast, blemish-healing treatment.
Murad Skincare has introduced as Deep Relief Acne Treatment, a powerful leave-on-treatment that is stacked with actives and skin-healing ingredients like max-strength 2% salicylic acid that can provide quick and long-term relief, to provide accelerated healing treatment for those afflicted by deep, painful blemishes.
As a dermatologist founded brand, Murad Skincare knows treating cystic acne often means a less-than-desirable cortisone steroid shot administered by a doctor.
That's why we're introducing Deep Blemish Treatment -- a serum inspired by derma procedures for deep, uncomfortable acne -- no needles needed.
Its amino acid technology, combined with the salicylic acid, targets the bad bacteria that triggers the formation of inflamed blemishes, which, when filled with pus, becomes pustule -- or more commonly known as a pimple or acne.
It also has phytosteroid -- a natural, plant - derived alternative treatment that hydrates to soothe discomfort and helps reduce redness.
This Deep Relief Blemish Treatment will provide an invisible film forming polymer that creates a 'second skin' to hold the actives in place longer on the skin, for better penetration.
It has been clinically proven to lessen discomfort associated with deep blemishes as it clears them, with 88% users in the participating trial agreeing that the treatment calms and soothes blemish or acne bumps, while 82% agree that the breakouts become less inflamed or red.*
Best for balanced, oil, combination or dry skin, the product can be used safely as it has no parabens, sulfates, phthalates, gluten, animal - derived ingredients, mineral oil, formaldehyde, oxybenzone or petrolatum.
Don't have acne-prone skin? This product is also handy to be kept around for use as an occasional targeted treatment for deep, painful pimples that flare up from time to time when you're stressed, not sleeping well or just haven't been very kind to your skin.
Usage:
1.To use, first clean the skin surface with Clarifying Cleanser, then rise and pat dry.
2. Then dip a clean cotton swab into the Deep Relief Blemish treatment bottle and aply directly to the affected areas. You can also dispense the treatment onto a cotton round or pad -- or directly onto your finger -- before applying to the affected areas. Let the product dry on your skin; do not rinse.
3. Finally, put on your Mu rad moisturiser, as well as an SPF if you are going out during the day.
The Murad Deep Relief Blemish Treatment is now retailing online/instore at Ulta from Oct 7, 2021, and at Sephora from Oct 12, 2022 at RM238 for a 1.0 FL Oz (about 30 ml) bottle. To learn more about this new product, check out: https://www.murad.com.my/product/deep-relief-blemish-treatment/.
*Note: Results based on feedback of 33 participants, aged 17 - 32, after two weeks of application.
About Murad
In 1989, Dr. Murad founded Murad, Inc., the first brand of clinical skincare products, setting a new standard for high performance skincare. Soon after in May of 1990, Dr. Murad launched what he called his "skincare revolution" at a speaking engagement at Esthetics' West Expo. His manifesto was simple: "skincare is healthcare." His vision was to bring skincare professionals of all stripes together to work as a team, using scientifically proven formulas and technologies, to help people achieve the healthiest, most beautiful skin ever.
For more than 30 years, Murad has been committed to developing clinically proven, cruelty-free products that meet the meticulous standards for safety, efficacy and care you'd expect from a doctor. Plus, they're supported by Dr . Murad's industry - first research for the most advanced formulas that don't just consider a symptom or concern, but rather address total skin health.