19.09.2022
A Sensual Journey with Cartier
Cartier's Into The Wild installation is an absolutely stunning dedication to the Maison's beloved icon, the Panthère.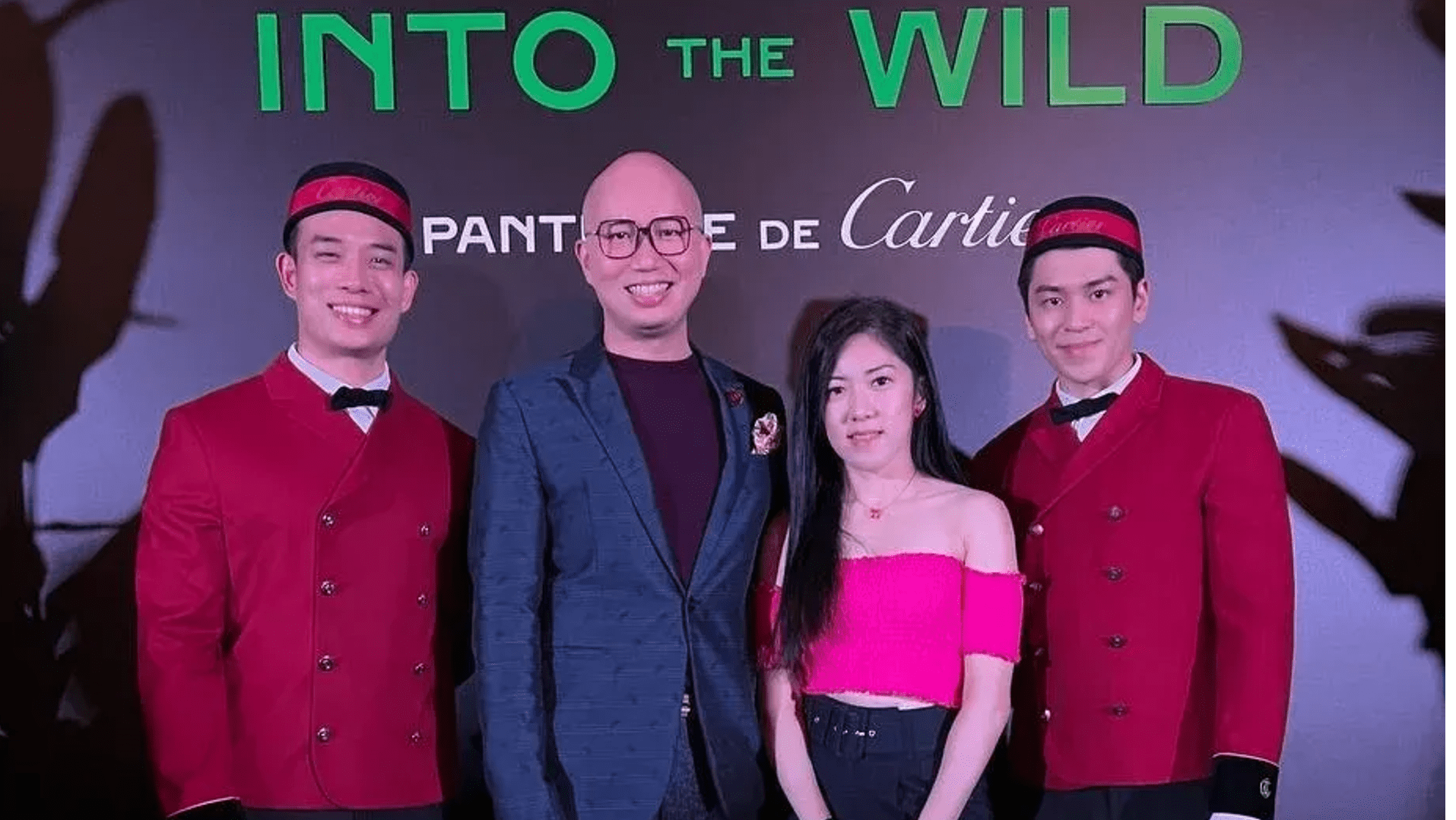 By Victor Goh
Cartier's Into The Wild Installation deliver an immersive experience, bringing them a journey through time to witness the heritage of the Panthère de Cartier. Lightwork, audio and visual textures combined with story telling in modern day room-filled screens bring the concept to life.
From its inception in the room of Jeanne Toussaint, Cartier's first female creative director, the Panthère has transcended through time yet staying true to its nature of being magnetic, feline and freedom.
One is transported to the Maison to see how a Panthère creation goes through the dance of life; from rough scribblings that forms the shape of the initial design through to how the avant garde high jewelry are completed with excellence and elegance. Every single piece of Panthère de Cartier feels very much alive and designed to complement its bearer.
Finally, there is no better way to top off the celebration of the Panthère de Cartier than a party with the view of the city's skylines, Cartier Brut champagne and an amazing lightwork display!
Discover the experience at Workshop 3, Sentul Depot from 4th – 18th September 2022.
For more information, please visit https://intothewild.cartier.my