03.04.2023
Shin'labo By James Won Launches New Menu `Shin'kiku' Designed To Custom Order With Personal Preferences
A new curated menu, SHIN'KIKU, designed to evoke and recreate a bespoke dining experience.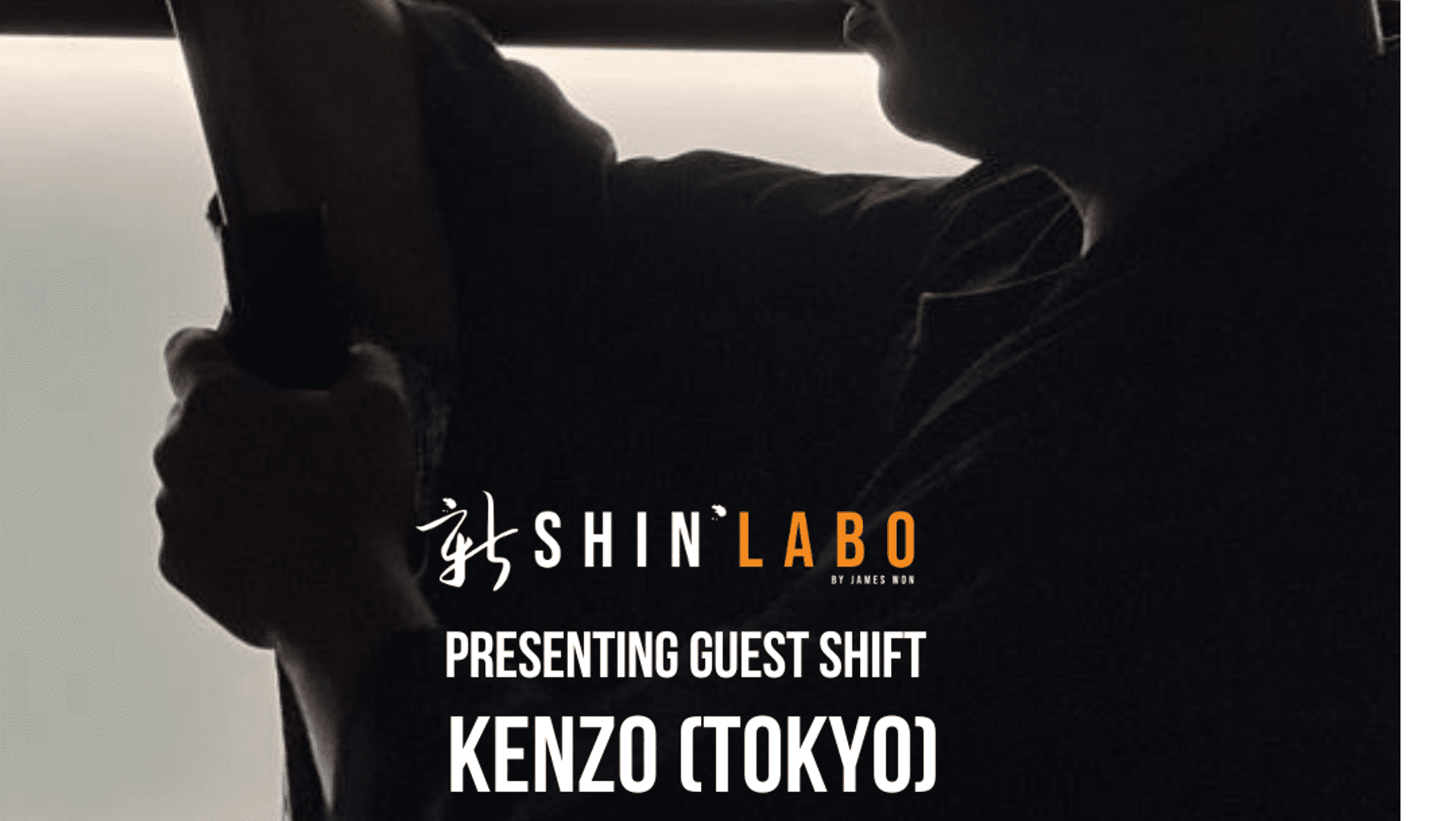 By Dining Editor
As Spring-Summer festive collections hit global and local ramps ushering in new trends for the upcoming Raya celebrations, SHIN'LABO BY JAMES WON launches a new curated menu, SHIN'KIKU, designed to evoke and recreate a bespoke dining experience for an individual, and/or group of friends.
SHIN'KIKU aims to offer a discerning diner a set menu along with options to customise individual favourite dishes so as to `create a very personal dining experience,' and/or upscale preferences with add on A La Carte dishes like choicest aged and cured fish and crustacean selections, signature sashimi and sushi dishes with options to upgrade from the supplement menu consisting of baby fugu, classiest caviar, cured botan ebi in goose fat, aged duck, lamb saddle, shaved foie gras torchon and so on.
SHIN'KIKU is available for dinners only. Prices begin at RM 498++ per head.
Launching the new menu with a super exclusive SHIN'LABO presents Guest Shift Kenzo San (Tokyo) – An Aperitif Cocktails & Dinner Pairing night on April 7th, 8th and 9th , diners can experience distinctly elevated Yōshoku cuisine paired with original SHIN'COCKTAILS like Geisha 75, Smoking Standard (Glenmorangie) and complimentary pours to be enjoyed with flair, fun, and fan-fare.
Price RM 638++ per head for April 7, 8, 9 at 7.00pm onwards.
Drawing deeply from its Japanese inspired culinary ideology of `elevated yōshoku' iconised around the ancient art of entertaining as elucidated by a geisha – the art of singular focus attention on vulnerability, strength, colour, emotions, technique and skill – SHIN'KIKU centralises its culinary performance with a singular focus on top quality ingredients and culinary skills to create a personalised experience designed towards encouraging a diner to participate in `catering to his own personal taste.' A diner thus is able to `create his own menu' from within this elaborate menu.
"This menu celebrates individuality, as we understand each and every one of us prefers personalisation, especially when we are hosting dinners and celebrations. We have curated a menu that allows personalisation with the choice of adding more of your favourite dishes like sashimi and meat from the grill. The menu also features the choice of sizing up, or, a lighter menu as to your choice. We hope with this change we can see you more often at Shin'Labo," states Chef Patron, James Won.
With its western influenced Japanese cuisine refined exquisitely through modern French techniques, SHIN'LABO BY JAMES WON has captured the imagination of the global foodie looking for an elevated culinary experience, whilst still staying true to its Malaysian roots and heritage.
SHIN'KIKU also aims to cater to Ramadhan's Buka Puasa Break Fast with friends and family, with a menu that allows diners to choose their dishes and experiences.
Available for dinner from 7.00pm by Reservations Only.
Reservations at https://shinlabo.com/reservations-en/#/
Full menu available at https://shinlabo.com/shin-menu-en/#kappoudinner
For sunset cocktails chasers, a full-fledged luxe lounge – SHIN'LOUNGE – offers top end Champagne and Single Malt whiskies with a fine selection of A+ grade Caviar directly sourced from the Caspian Sea at SHIN'LABO's Maison du Caviar Caspienne. Aalso available to take home to savour with friends and family.
For enquiries, please contact their team at +6017-9166991, or, email info@shinlabo.com.