24.08.2022
PARKROYAL COLLECTION Kuala Lumpur introduces new Thyme Restaurant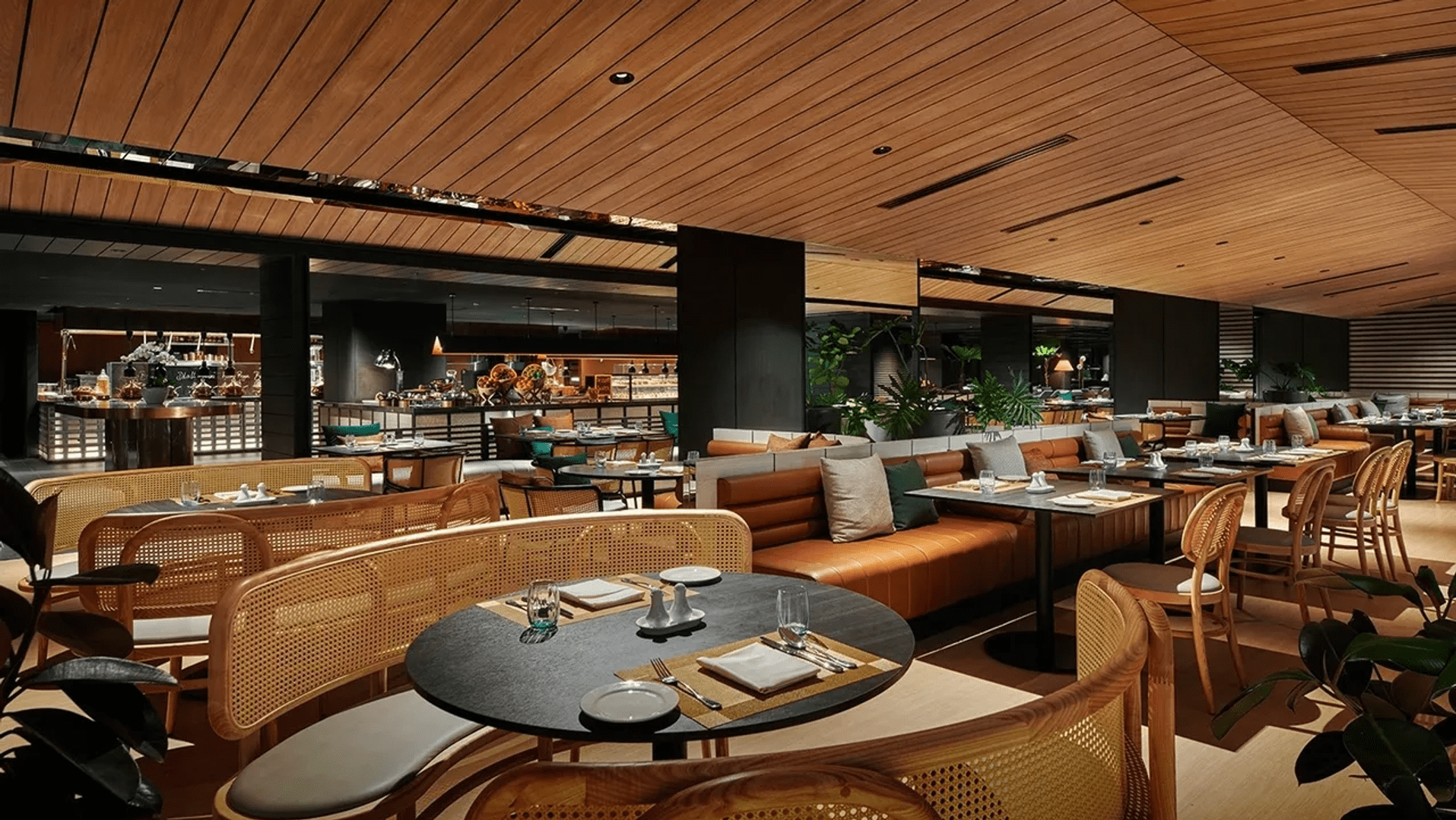 By Staff Writer
The new restaurant provides visitors with a taste of authentic meals made at the hands of the highly-experienced chefs.
Immerse yourself in a theatrical culinary experience at Thyme, PARKROYAL COLLECTION Kuala Lumpur's new contemporary all-day dining restaurant. Located right in the heart of Kuala Lumpur, Thyme seeks to bring guests a unique dining experience, making it Bukit Bintang's newest go-to place to satisfy all of your food cravings.
Providing visitors with an array of local and western delights, Thyme invites diners to watch as its talented chefs cook up a storm at any one of the seven live stations in an upscale food market setting. The gastronomic experience provides visitors with a taste of authentic meals such as Nyonya Curry Laksa, Butter Chicken Masala, and Hainanese Chicken Rice, as well as fan-favourite Western delicacies including steaks, Fish and Chips, and Chocolate Truffle Simple made at the hands of our highly-experienced chefs.
Thyme serves an assortment of locally sourced seasonal ingredients, taking pride in original recipes that are flavourful and prepared with the greatest care. Giving mindful-eating foodies a dining experience to remember, Thyme offers an array of healthy options such as Organic Quinoa Salad, Supper Acai Bowl, and Homemade Bircher Muesli. Beyond its fresh ingredients, Thyme incorporates sustainability into the restaurant's food management practices as well as design, integrating natural materials and forest shades in tandem with the hotel's brand identity. From small gatherings to large celebrations, Thyme is fit for all dining settings and boasts stylish private dining areas for those seeking a more intimate environment.
At the heart of this culinary venture is PARKROYAL COLLECTION Kuala Lumpur's Executive Chef, Khalil Zakhem supported by Pastry Chef Mohamed Nazeri. Chef Khalil brings with him over 24 years of experience in the culinary industry, where he has worked in renowned 5-star hotels and prestigious restaurants from Dubai to Abu Dhabi and Kuala Lumpur. With a specialty in foreign cuisines, Chef Khalil marries his international know-how with mastery in the art of Malaysia's local flavours.
Cristian Nannucci, Complex General Manager, PARKROYAL COLLECTION Kuala Lumpur, said: "With Thyme, we want our guests to be able to experience the diverse culinary delicacies from different cuisines, with a touch of sustainability. From comfort to taste, Thyme is set to tick off the checklists of a delicious dining experience. Social media-savvy visitors will also appreciate its photogenic spots, which would help to create perfect Instagrammable moments. We are confident that Thyme will grow to be a memorable destination for meals of all occasions".
Thyme is now offering a Fabulous Seafood Buffet priced at RM228 nett per person Friday and Saturday from 6.00pm to 10.30pm, where guests can choose from a wide selection of fresh seafood and eat to their heart's content. For those seeking to enjoy a collection of popular local and international dishes, it also offers a Malaysian Buffet High Tea every weekend from 12.00pm to 4.00pm, at RM148 nett per person. On Thursdays from 6.30pm until 10.30pm, don't miss out Thur5day Live @ COLLECTION priced at RM178 nett per person to enjoy unlimited plates of gourmet dishes from five different fan-favourite cuisines, Japanese, Western, Indian, Malay and Chinese served directly to your table.
Reservation can be made via the website at: https://www.panpacific.com/en/hotels-and-resorts/pr-collection-kuala-lumpur/dining/thyme.html
About PARKROYAL COLLECTION Kuala Lumpur
PARKROYAL COLLECTION Kuala Lumpur marks Pan Pacific Hotels Group's first biophilic designed hotel in Malaysia. A new statement of eco-chic indulgence designed by world renowned FDAT Architecture, the hotel is located on Jalan Sultan Ismail, a busy shopping street at the heart of cosmopolitan Bukit Bintang in Kuala Lumpur.
About the hotel:
● The first PARKROYAL COLLECTION property off the shores of Singapore for Pan Pacific Hotels Group.
● Prime location in the trendy shopping haven of Bukit Bintang.
● Skyrise greenery comprising 78 sky planters and greening roof terraces making up 13,000 sqft (1,200 sqm) of plants and trees.
● 527 rooms and suites.
● Biodegradable in-room bath amenities
● All-day-dining Thyme, serves a mix of local and western cuisine sustainably sourced.
● The Botanist Lounge and Bar, located in the lobby serves innovative drinks with local ingredients.
● Skye Chill is a serene space by day and a relaxing terrace lounge by night.
● A dedicated wellness floor comprising St. Gregory spa, gymnasium, fitness studio, and swimming pool.
● 1,664 square meters of versatile meetings and events spaces.
● Two state-of-the-art high ceiling ballrooms featuring LED video walls.
● Three independent integrated social spaces are located on Level 1.