24.09.2019
Lafite at Shangri-La Hotel KL Debuts a Seafood Degustation Menu
Soak in the luxurious ambiance of Lafite, and enjoy its classic French dishes and excellent Seafood Degustation Menu.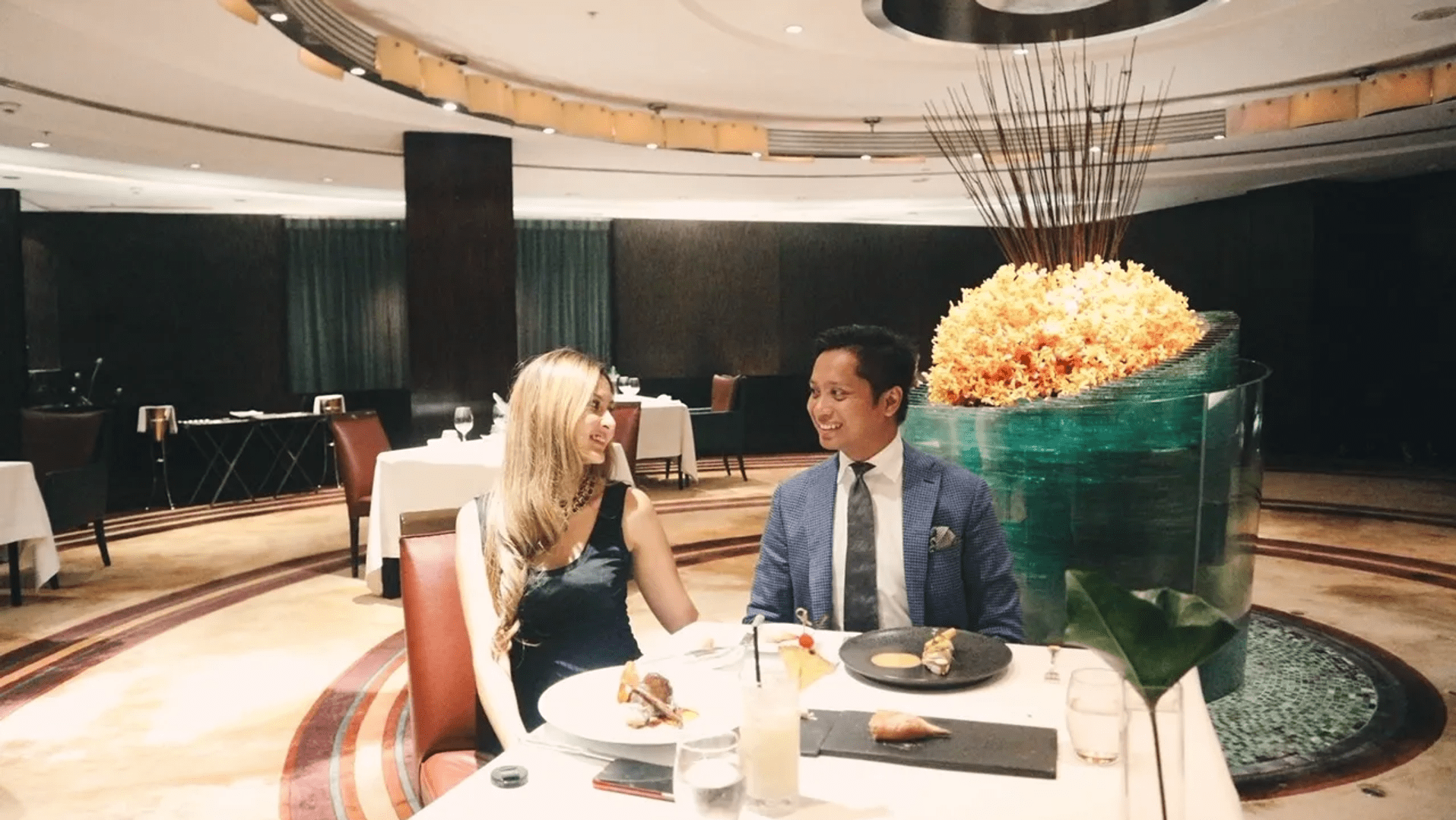 By Nina Erlina
Picture: Nina and Raja Izz
Following the successful run of Lafite's Spring Degustation earlier in the year and a Truffle Degustation Menu in July, the French fine dining restaurant in Shangri-La Kuala Lumpur is proud to present new menus that capture the freshness of summer through curated combinations of high quality ingredients and flavours.
Open for dinner reservations starting from earlier this August, Lafite's Summer 2019 - Seafood Degustation Menu is designed by Chef Scott Henderson, who took over as the hotel's Executive Chef earlier this year. Featuring seasonal produce, the menu is French contemporary served in five courses, all employing freshest ingredients known in French cuisine and turning them into perfectly balanced plates.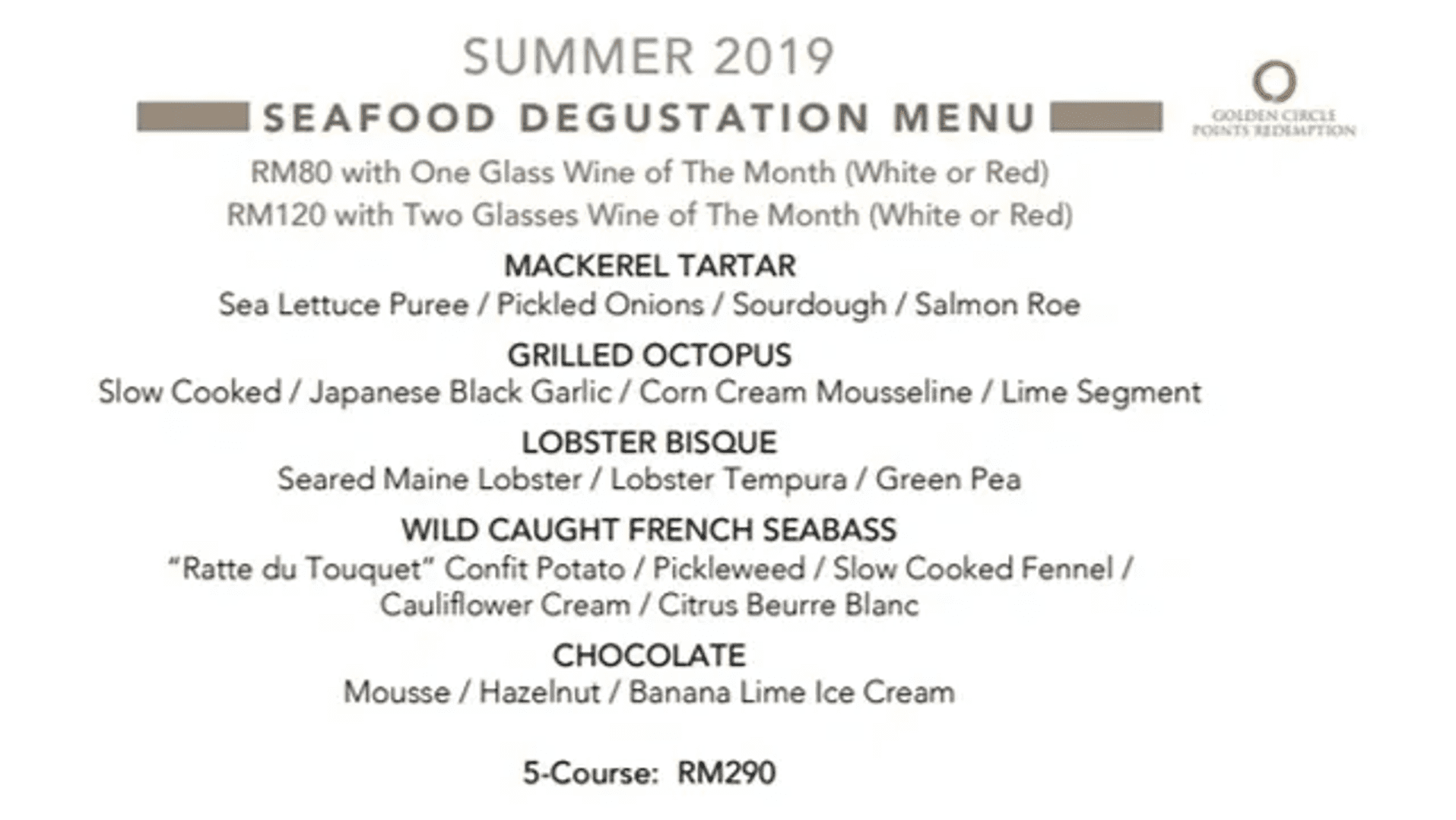 Lafite's Summer 2019 - Seafood Degustation Menu is designed by Chef Scott Henderson.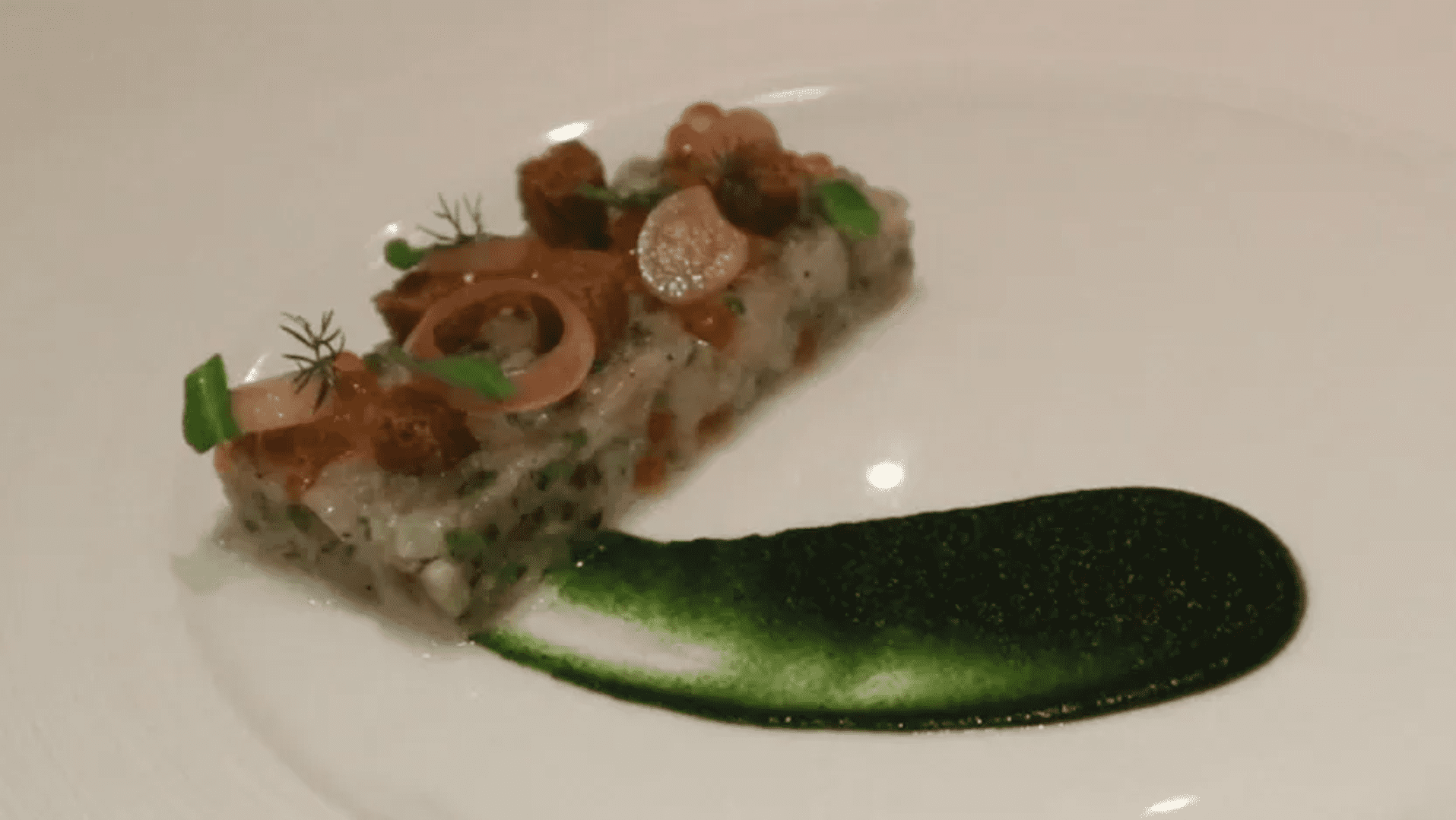 Two starters kick off the tasting menu, first the mackerel tartar served with sea lettuce puree, pickled onions, sourdough, and salmon roe. The mackerel tartar is served with a delightfully smooth texture.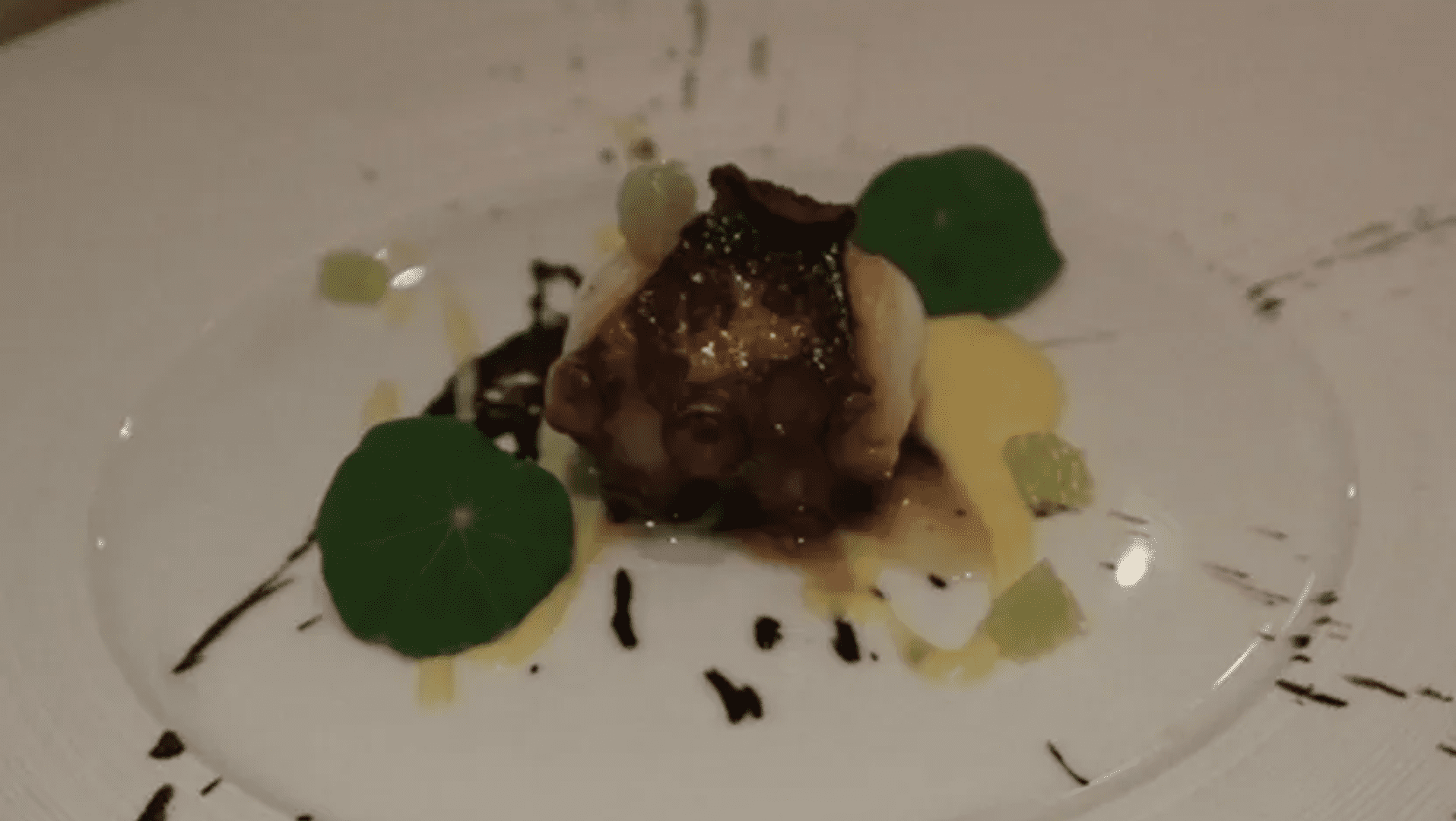 The second course featured a beautifully tender grilled octopus infused with Japanese black garlic and lime segment. The corn cream mousseline goes perfectly well with the slow cooked octopus and is just a burst of flavour all around.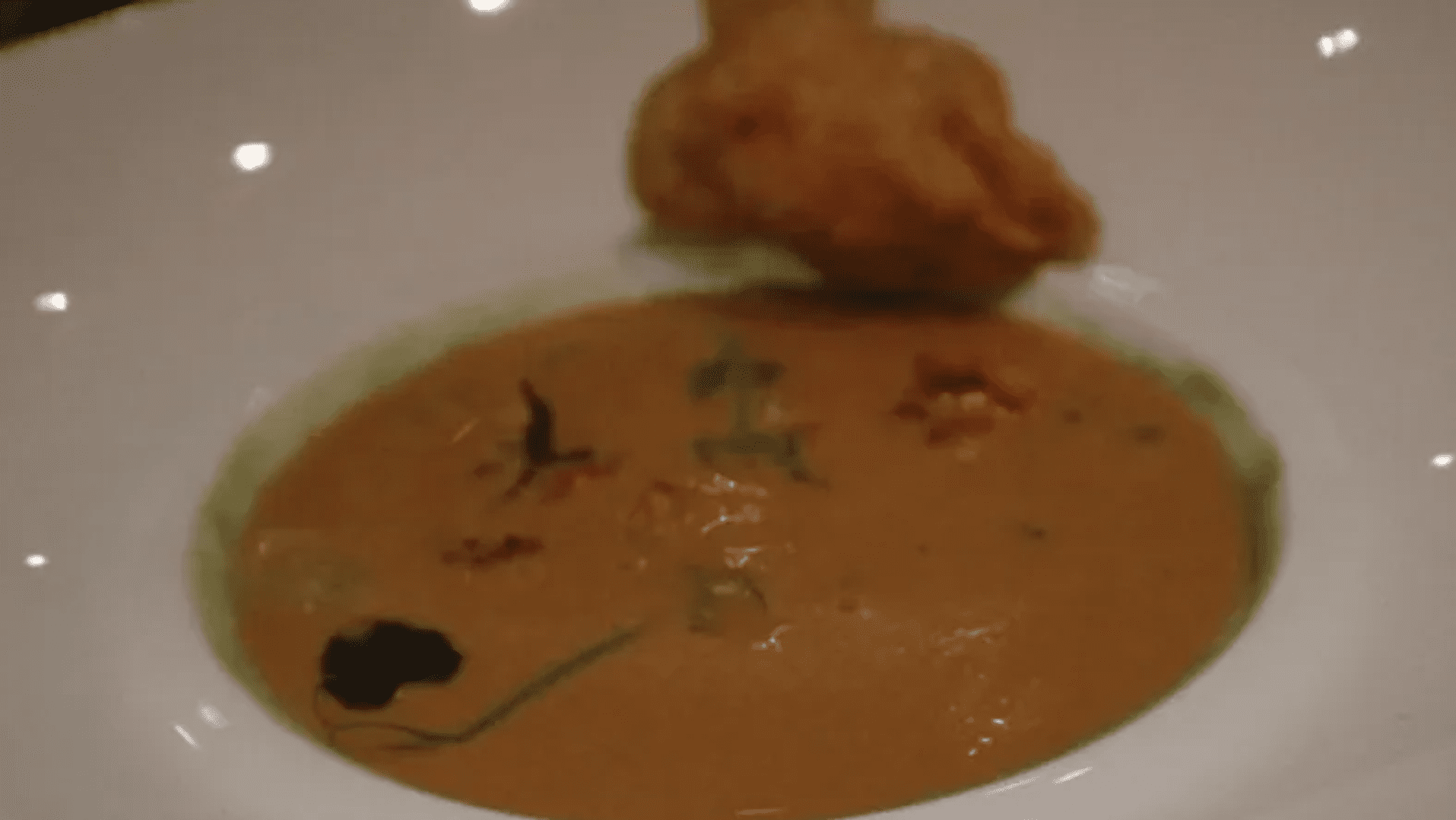 One of our favourites for the evening, was the third course, a lobster bisque which was done beautifully. It featured a seared Maine lobster with a green pea sauce and a lobster tempura on the side. The breading on the lobster tempura was perfect, as if we had taken a trip to Japan. This was truly one of the best bisque we have ever tried, definitely a must try for any food enthusiasts.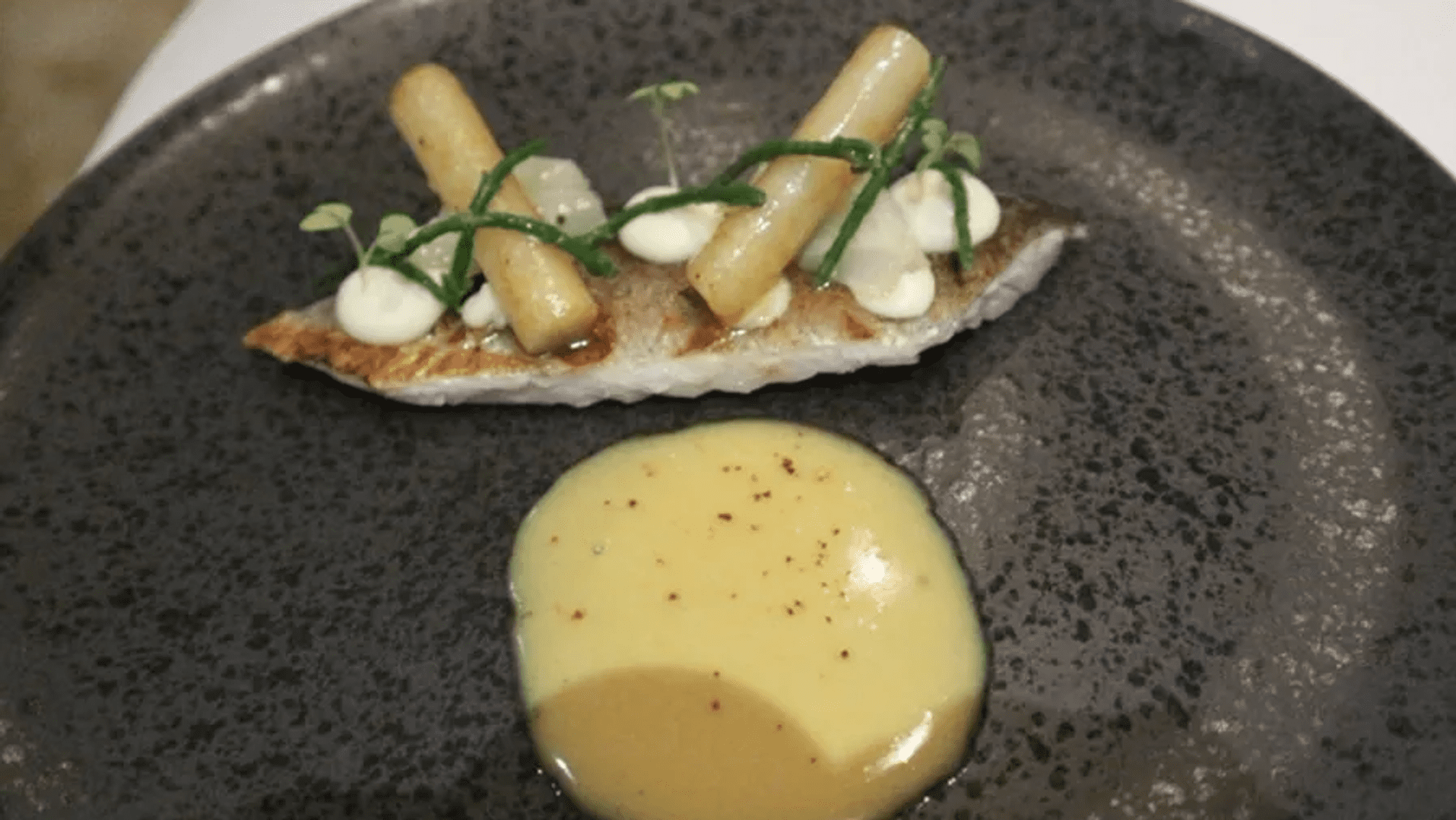 Our second favourite of the evening was the fourth course, a wild caught french sea bass. Fish when cooked right would bring you on a tantalising journey for your tastebuds. This definitely hit the mark. The "Ratte du Touquet" confit potato garnished on the sea bass was beautiful to look at as well as seasoned perfectly. The pickle weed and slow cooked fennel on top was well thought out. Be prepared to be blown away by the cauliflower cream and citrus beurre blanc sauce, which complemented the fish and had an amazing flavour combination.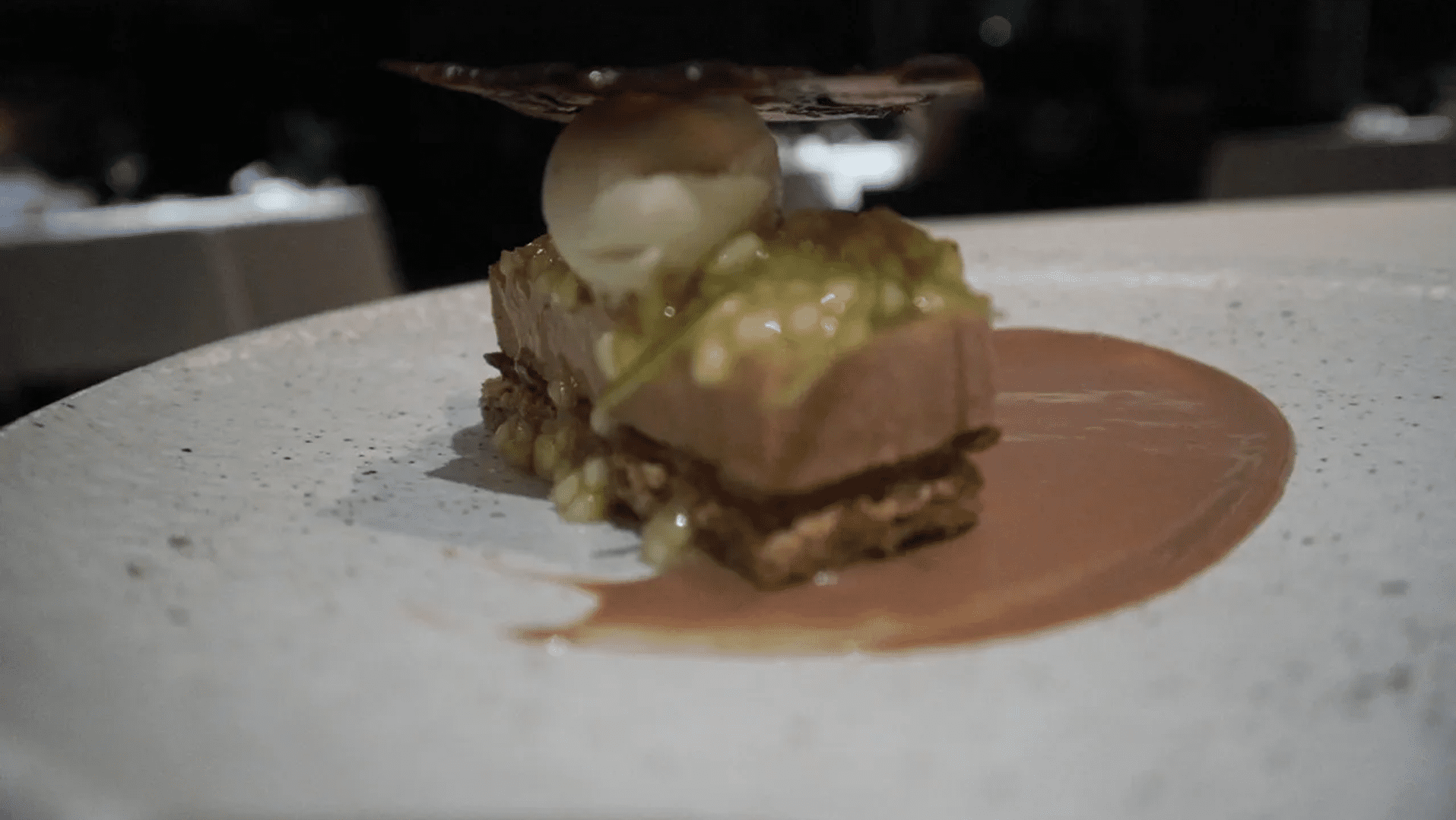 Ending on a sweet note, the final course of dessert is Chocolate Mousse served over hazelnut biscuit for a delightful texture and accompanied by banana salsa and banana lime ice cream. The unusual yet intriguing combination of banana and lime made the ice cream taste more like a sorbet, light and bright from the lime and an unmistakable hit of banana at the end that punctuates and rounds out the flavour. Together with the rich chocolate mousse, the dish is decadent without being too rich or heavy. In a sense, a perfect ending to a meal of balanced dishes and flavours.