04.03.2023
Embark On A Feast Through Malaysia At Parkroyal Collection Kuala Lumpur
Whether it's a luxurious buffet spread or a feast of all-time favourites this year, PARKROYAL COLLECTION Kuala Lumpur has it all.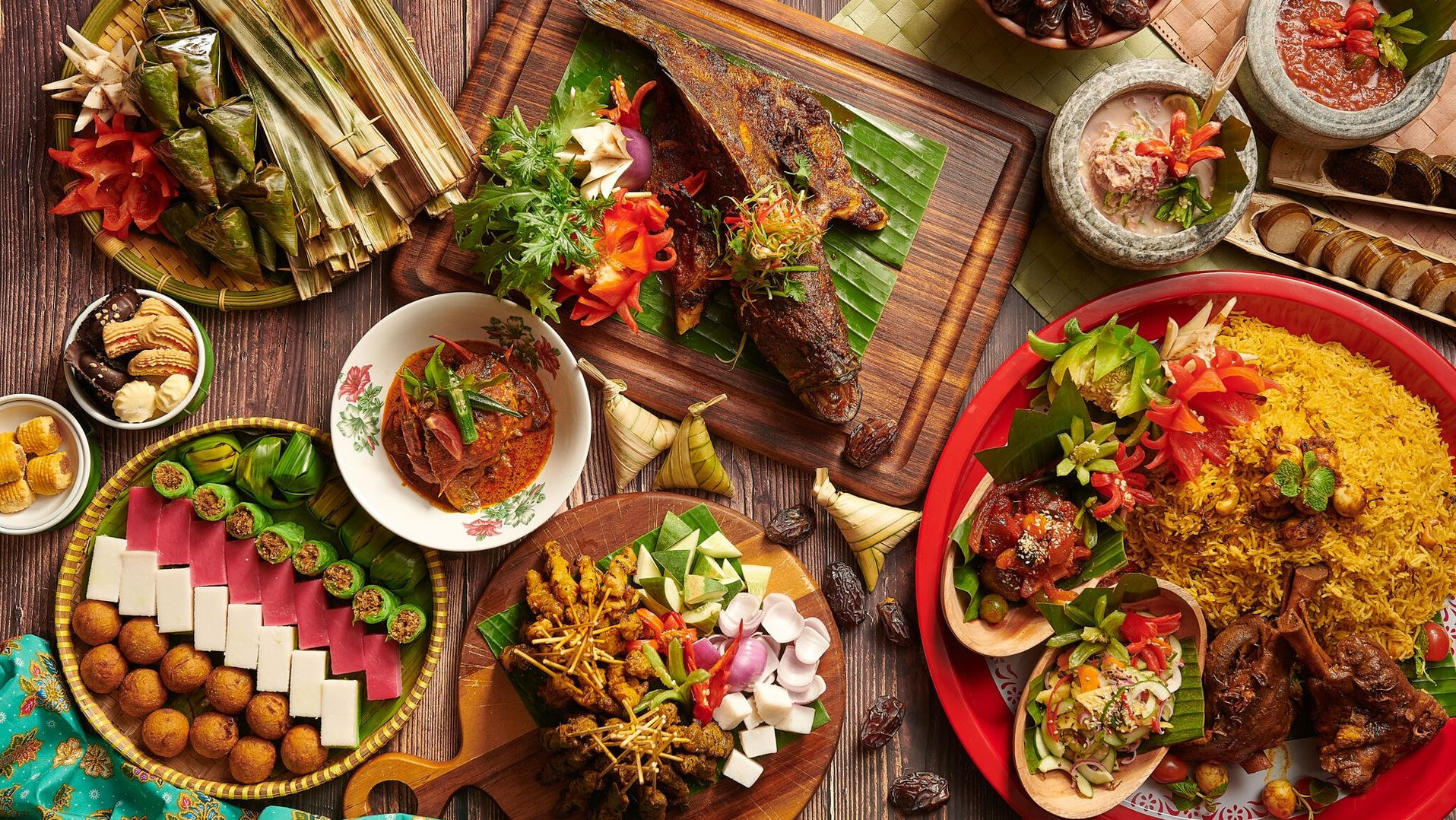 By Dining Editor
PARKROYAL COLLECTION Kuala Lumpur invites you to create memorable moments as you buka puasa with your friends, family and colleagues throughout the fasting month this year. As the sun sets each day, break your fast with a hearty meal with a curated feast like no other between 24 March to 21 April 2023.
Selera Juadah Kampung, will be on offer at our all-day dining restaurant, Thyme - where you will be transported straight to grandma's kampung house! There will be stalls set up, alfresco-style dining complete with a smoky ambience and even ghazal music to get you into the festive vibe! Whet your appetite with traditional dishes like Kambing Golek, Nasi Kandar, Aneka Bubur, Rojak Lambung Mamak, Gulai Kawah, and live action stations by the outdoor terrace for you to visit! To titillate your tastebuds even further there'll be freshly sliced sashimi and seafood such as juicy oysters, mussels and scallops. Live stations of hawker-style char kuey teow, murtabak and made-to-order freshly cooked seafood of your style and choice. End the night with a huge selection of traditional kuih-muih and mouth-watering desserts from our patisserie. Selera Juadah Kampung is priced at RM228 nett for adults and RM114 nett for children (6 to 11 years). Discounts are applicable for selected credit and debit cards.
*Early Bird from 1 to 15 March: 4 persons, complimentary 1 person (4+1) (applicable for dining on 24 to 28 March 2023). Full payment required upon booking.
What is Ramadhan without a visit to a Night Bazaar, take a stroll to Level 2 of PARKROYAL COLLECTION Kuala Lumpur as we transform the convention areas to a casual street food experience - Nostalgia Bazaaria Negeri, featuring local delicacies from 13 different Malaysian states. Savour Johor's Briyani Gam Lamb Shank, Melaka's Ikan Bakar Portuguese and Nyonya Asam Pedas, to the best of Penang's Nasi Kandar and Terengganu's Nasi Dagang with Gulai Ikan Aya. Not forgetting, delicacies of East Malaysia – such as Ambuyat, fresh sea grapes salad from Sabah and Ayam Pansuh and Umai Ikan from Sarawak. Take your pick from a blend of cultures and cuisines from all over Malaysia as you break fast! Nostalgia Bazaaria Negeri is priced at RM128 nett, and complimentary for children below 6 years old.
*Early Bird from 1 to 23 March: 9 persons, complimentary 1 person (9+1) (applicable for dining on 24 March to 21 April 2023). Full payment required upon booking.
For reservations, please call to make a reservation, call them at +603-2782 8493 / 8411 / 8391 / 8465 / 8491 / 8413.