20.12.2019
The 7 World-Class Cultural Shows in Kuala Lumpur in 2020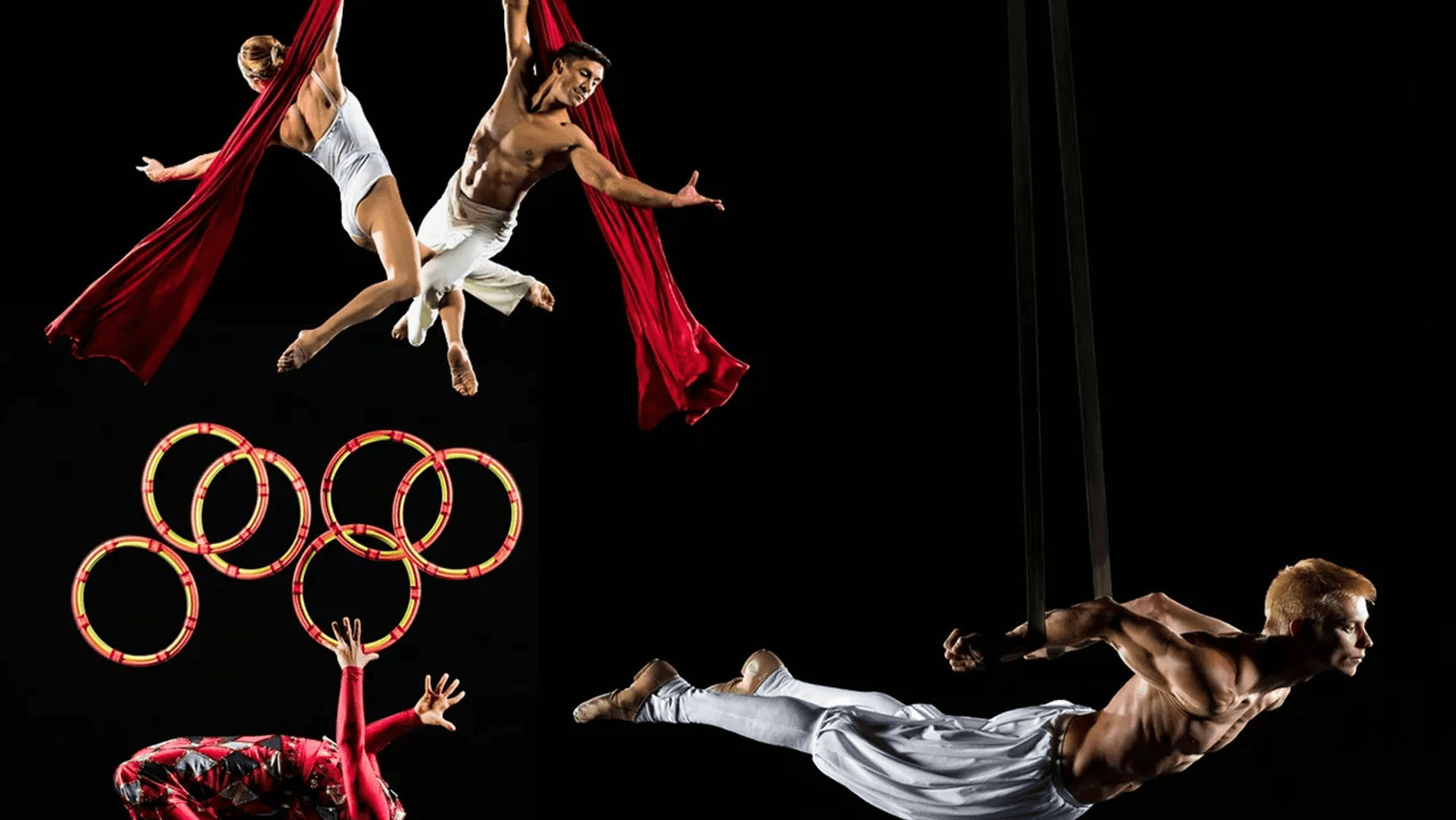 By Culture Editor
1. Cirque de la Symphonie
8 and 9 Feb 2020 - Malaysian Philharmonic Orchestra
When the artists of Cirque de la Symphonie perform in front of the full orchestra, an incredible fusion of these two great art forms takes place. It is an elegant adaptation of some of the most amazing cirque performances witnessed anywhere, and it showcases many of the best artists in the world.
For tickets, buy here
2. The Sleeping Beauty Ballet
4 and 5 April 2020 - Istana Budaya
First premiered in 1890 in St. Petersburg, The Sleeping Beauty is one of the most famous and beautiful performances - a real masterpiece of the Russian ballet. The Asian World Premiere of The Sleeping Beauty will feature world-renowned Russian conductor, Timur Gorkovemko together with the Malaysia National Symphony Orchestra; and is poised to be the major landmark international ballet performing arts presentation in the Visit Truly Asia Malaysia 2020 campaign.
For tickets, buy here
3. Ballet Festival: The Nutcracker
19 - 21 June 2020 - Malaysian Philharmonic Orchestra
'The Nutcracker', one of Tchaikovsky's most popular compositions, revolves around Clara and her nutcracker doll during a magical Christmas Eve while his score for 'Swan Lake', a romantic ballet about a princess who is turned into a swan by a wicked sorcerer, is ethereal, gorgeous and timeless. With the MPO's sterling symphonic repertoire and Stars of the Moscow Ballet's penchant for spectacular choreography, the Ballet Festival promises to be a dazzling showcase of classical music and ballet.
For tickets, buy here
4. Ballet Festival: Cinderella
26 - 28 June 2020 - Malaysian Philharmonic Orchestra
A wistful young woman, her cruel stepmother and stepsisters, a fairy godmother and her handsome prince: the classic story of Cinderella is a treat for all ages, and comes to life in the grand tradition of Russian ballet. Complete with a lavish set and sumptuous costumes, this production of Cinderella was originally choreographed by Rostislav Zakharov for the premiere of Sergei Prokofiev's glorious score at the Mariinsky Theater in 1945. With more than 50 dancers, the Moscow Festival Ballet performs this masterpiece hailed by the Las Vegas Review-Journal as "deserving 'bravos' within minutes of the opening steps."
For tickets, buy here
5. Raphael: 500th Anniversary of Italian Renaissance Painters Exhibition
TBD - The National Art Gallery of Malaysia
The National Art Gallery of Malaysia is to hold one of the greatest-ever exhibitions on Raphael next year, to mark the 500th anniversary of his death. Dozens of faithful reproduction masterpieces from the world's major museums will be brought to Kuala Lumpur for an "eye opening" exhibition dedicated to the life and work of Renaissance master Raphael. Raphael's career only spanned two decades until his death aged 37 in 1520 but his classical style dominated western art until the middle of the 19th century.
6. Puteri Gunung Ledang The Musical
3 July - 2 August 2020 - Istana Budaya
Malaysia's first movie to be considered for an Academy Award, Puteri Gunung Ledang the Musical will return by popular demand in 2020. Adapted live on stage in full glory with magnificent costumes, spectacular staging, dramatic traditional sounds, thrilling choreography.
The story sets in 15th century Java and Malacca, the legend of a forbidden romance between the mystical Princess of Mount Ledang and the gallant Malaccan warrior Hang Tuah remains enshrined in the mists of time, against a backdrop of war and mysticism.
For tickets, buy here
7. Malam Ritma Keroncong Yayasan Warisan Johor
20 Oct 2020 - Malaysian Philharmonic Orchestra
Award-winning performing arts group Yayasan Warisan Johor (YWJ) has brought Malaysian music, dance and theatre to audiences across five continents. Since its inception in 1992, it has enriched the global scene by sharing its exquisite traditional style with the world, including its 2003 pinnacle performance with Dato' Sri Siti Nurhaliza at London's Royal Albert Hall. In this specially crafted concert featuring talented artists, spellbinding choreography and intricate costumes, YWJ lights up the stage with a vivid display of Malaysia's unique cultural heritage.
For tickets, buy here