06.05.2023
Old Money, New Traditions
There is now the need for New Traditions: values and priorities that we have neglected or set aside for shiny the new toys of behavior.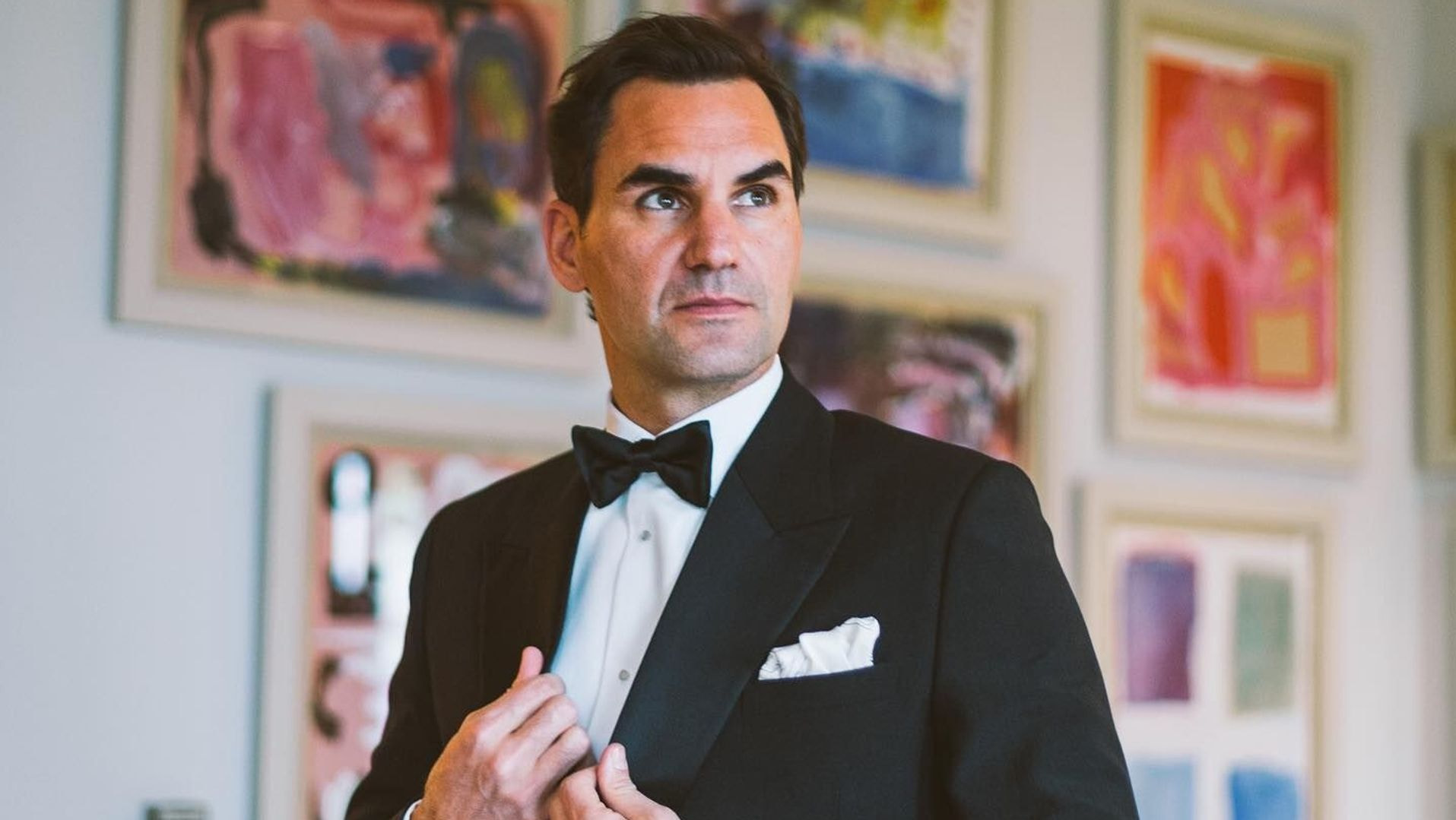 Article contribution by Byron Tully
Photo: Roger Federer/Instagram

Tradition is generally a good thing. It anchors us to the past, for we are often too young and too busy to do the hard thinking that good choices require. Tradition encourages us to accept the wisdom of our ancestors and to acknowledge that none of us are here forever: we are all passing through, as our dead forefathers did, and as our yet-to-be-born children will. Tradition is ritual, a stitching that holds us together as a culture and as individuals. Tradition is also values.
There is now the need for New Traditions: values and priorities that we have neglected or set aside for shiny the new toys of behavior. The behavior I speak of was, not long ago, exclusive to intoxicated teenagers and thugs. It has infected a broader spectrum of society and become acceptable behavior, to no one's benefit.
New Traditions will replace these shiny new toys of behavior and serve us all well for the long haul. The long haul being a euphemism for a life consistently well lived in terms of ethics, vocation, passion and community.
In complete and in no particular order, I now offer for consideration…The New Traditions.
We choose our vocation based on what we love to do, not based on the potential income or status that could be derived from it. If we love to teach, we teach. If we love to play the stock market, we play the stock market. We do what we love for a living, and we do our best. If our writing makes us a fortune or if it barely pays the bills, we write just the same. In this way, we fill those two large, adjoining rooms in our soul–meaning and purpose–with the excellent furnishings of fresh air and sunlight.
We reclaim the term 'friend' and hold it dear. Friend is not a verb. It is not an email address or an avatar with whom you share common, vaporous ground in cyberspace. It is someone with whom you share secrets, joys, fears, vacations, and dreams. It is someone you can call upon, and someone who can call upon you. A friend requires an investment of time. A friend requires that we listen. A friend requires that we are honest, but in being honest that we are doubly kind. A friend, upon learning of our mistake, takes it and places it in his pocket, so that we may wash our hands of it and move on.
We are modest. If I never again see an athlete doing a stupid dance, screaming at the heavens, or beating their chest like a monkey on meth after making a big play, it will be too soon. A former athlete myself, I vaguely recall that making a big play was the point of the game. And doing so, I believe, is doing what you, as an athlete, are supposed to do, what you're teammates, coaches and supporters expect you to do, what you were selected or hired to do. That is your job. I don't recall my plumber doing a dance or high-five-ing his apprentice when he fixes my sink. It's his job. He does it, and the recognition of a job well done–and an invoice–are sufficient reward. Big plays and victory should be joyful occasions, not vulgar displays. For there is more time left in the bigger game, and another worthy opponent waiting, rested and ready to hand us defeat if we celebrate too heartily and retake the field unprepared.
We are private. I have never regretted keeping something to myself. I have savored personal victories with a solitary cigar and cognac. I have nursed my wounded pride–and worse–with nothing but the comfort of knowing that I endured only defeat and not death. Therefore, I would survive and rise and fight again. And it was nobody's business but my own. My faux pas has been to confidently speak too soon and have my proclamations turn to dust. Or to confide a secret to someone who wouldn't know the meaning of the word if a dictionary fell on their head. I do not air my dirty laundry in public. Repeat after me: I do not complain. I do not explain.