15.11.2019
Move it, Move it to the beat of Madagascar The Musical in KL
Join Alex the Lion, Marty the Zebra, Melman the Giraffe, Gloria the Hippo on a crack-a-lackin' adventure this December.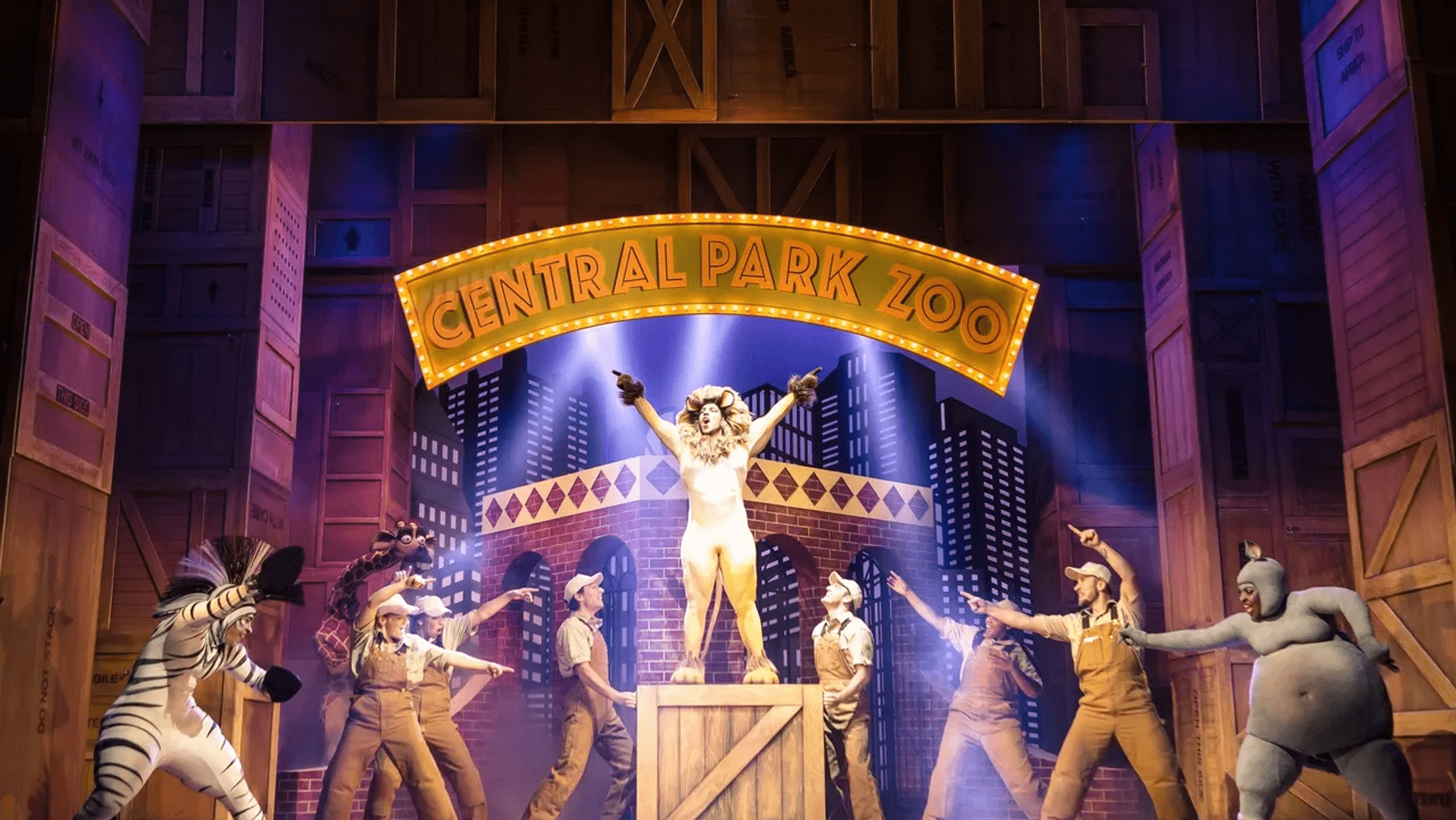 By Culture Editor
Based on the smash-hit DreamWorks animated motion picture, "Madagascar The Musical" is making its way to Kuala Lumpur this 5-8 December 2019! Join Alex the Lion, Marty the Zebra, Melman the Giraffe and Gloria the Hippo as they bring you on an exciting adventure as they make an escape from their home in New York's Central Park Zoo and enter into a madcap world of the hilarious King Julien. Malaysia is the first in Southeast Asia to host the International DreamWorks Production; Madagascar The Musical.
Madagascar The Musical follows the story of Alex the Lion as the main attraction at the New York's Central Park Zoo. He and his friends have spent their whole live before the public, curious to see what else is out there, his best friend Marty the Zebra lets his curiosity get the better of him and escapes from the zoo and into the city that takes them on a wild adventure straight into the zany world of King Julien's Madagascar!
The Plenary Hall at KLCC is set to be transformed into a colorful jungle world of the island of Madagascar with props and background depicting the animated motion picture. Audiences will also get to catch penguins Skipper, Kowalski, Rico, and Private as they are set to go on a wacky adventure along with Alex and his friends. You and your family are sure to be entertained with its lively performances, storytelling, dance and music that will make you want to 'Move it, Move it'.
"We are thrilled to be hosting Madagascar The Musical live in Malaysia for the first time together with International DreamWorks since its acclaimed UK Tour. Madagascar The Musical is a vibrant and entertaining show, each of the characters have something unique to offer for the whole family to enjoy. By bringing these internationally recognized entertainment to our Malaysian audience, we believe this will help to further position Malaysia to be an entertainment hub in the region. We're looking forward to more and exciting shows to come in the near future", said Dato' Grace Lee, Managing Director of Milestone Production.
Produced in the UK with collaboration with DreamWorks, Madagascar The Musical will feature iconic songs including "I Like To Move It, Move It" and other new songs that will surely keep audiences moving to the beat.
For more information on the show, cast and where to purchase tickets, visit www.milestone-entertainment.com or www.facebook.com/MilestoneEntertainment.Show/
It's time to go wild!
Show Date: 5th – 8th December 2019
Venue: Plenary Hall, KLCC
Ticket Prices: RM498 (Premium) | RM368 (VIP) | RM268 (CAT A) | RM188 (CAT B) | RM98 (CAT C)
*Ticket prices are subject to RM4 ticketing fee