09.10.2022
Kumar to present 'Rowdy Kumar' in Kuala Lumpur this 13 - 15 Oct
Brought to you by LOL Asia, the indomitable Kumar will set the stage on fire with his new materials.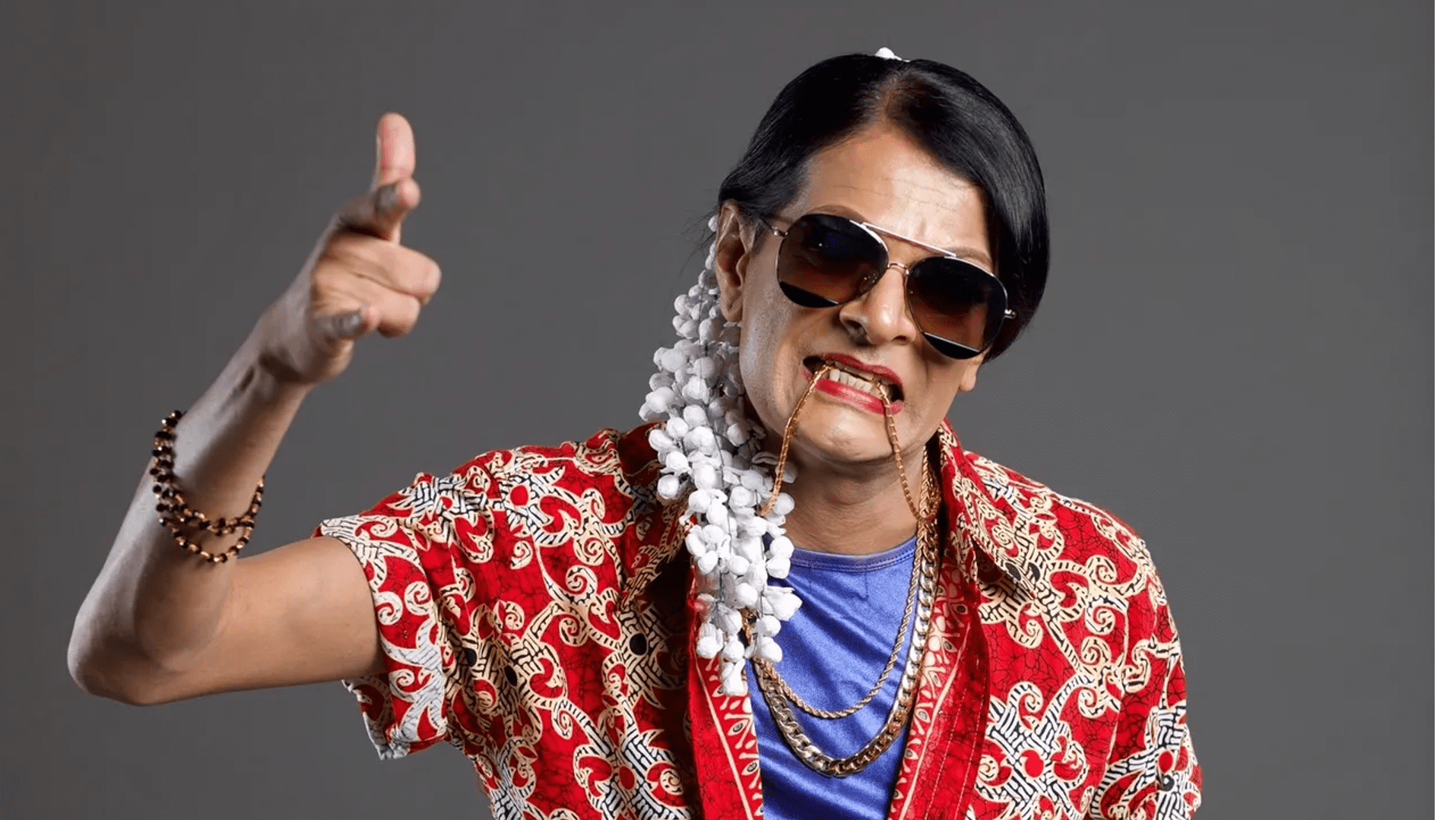 By Culture Editor
One of the most hardworking event organiser in town, LOL Asia is at it once again and this time around, they plan to tickle you pink by taking Southeast Asia's biggest and funniest stand-up comedian, Kumar, on a Malaysian tour.
Called ROWDY KUMAR, the comedy eleganza extravaganza will be held on 13, 14 and 15 October 2022, at the brand new world-class concert hall in Bukit Bintang, Zepp Kuala Lumpur (Zepp KL).
"I have been waiting for this moment for three years", quips Kumar – a much loved stand-up comedian from Singapore with a massive fan base in this country. "The last time I was here in 2019, right before the global pandemic, we had a ball of a time and the Malaysian crowd truly came out in full force to support my show. And now, we are here again, for a Malaysian tour of my new show called ROWDY KUMAR. "
"I must thank LOL Asia for inviting me again and to include Borneo dates into the schedule. I just performed to a packed audience in Kuching and Kota Kinabalu and I am back in Kuala Lumpur for a 3-night show. Truly the icing on the cake. Get your tickets and I will see you soon!", quips the ever energetic and flamboyant Kumar.
Rizal Kamal, Chief Executive Officer of LOL Asia and the Producer of ROWDY KUMAR said, "We are proud to present ROWDY KUMAR to all Malaysians. This will be Kumar's first international show before touring other cities in Asia and Australia. At LOL Asia, we are very proud to be able to provide a platform and a safe space for talented entertainers, especially from the Southeast Asian region, to perform in Malaysia.
By taking ROWDY KUMAR to Kuching and Kota Kinabalu, on top of a 3-night affair in Kuala Lumpur later, we are giving equal opportunity for all comedy fans in East and West Malaysia to enjoy the best of what this region has to offer. Kumar is a great role model for everyone and he has successfully maneuvered his career that made him one of the biggest and most definitely the funniest stand-up comedian in Asia. Come and witness ROWDY KUMAR this October and experience it all first-hand. Let us all have a roaring good time!".
Since the opening up of the country's creative industry, LOL Asia has organised two other major shows to rave reviews, namely, SEARCH's, KONSERT ENDEMIK and THE BIG LOL SHOW. ROWDY KUMAR is a 90-minute comedy show and is suitable for audience that are 18 and above only. Tickets for ROWDY KUMAR in Kuala Lumpur are available for purchase. For more ticketing details, go to lolasia.bigtix.io