24.09.2022
Jaya Ram World Premiere at KLPAC Engaged the Hearts and Minds
Jaya Ram is an example of modernity and current ideas that can take place within a traditional form.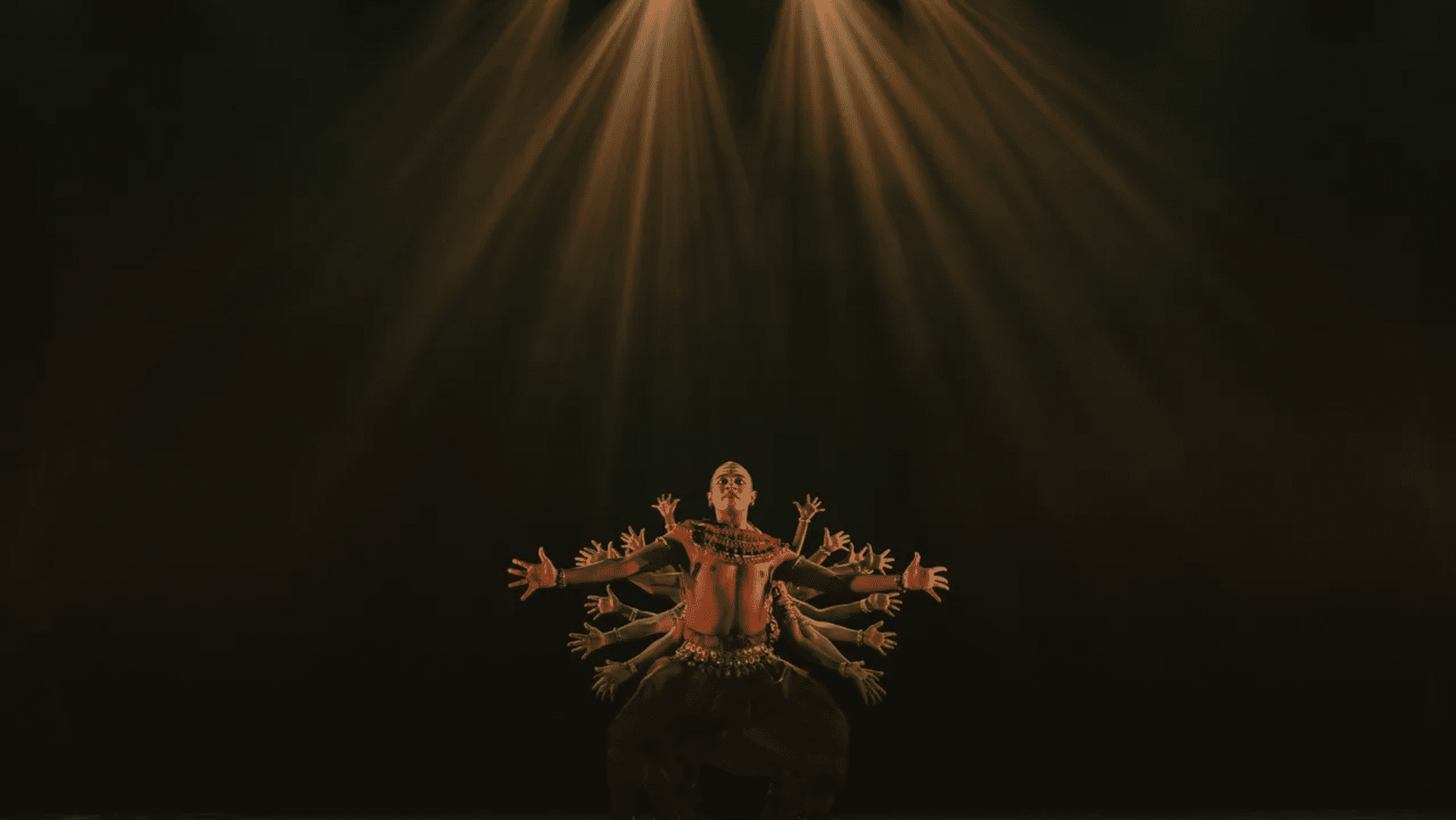 By Culture Editor
Tradition has to be dynamic to keep evolving positively. Jaya Ram is an example of modernity and currentness of ideas that can take place within a traditional form. This new Odissi production by Sutra, currently being staged at KLPAC, gives a fresh interpretation to the mythical Lord Rama – Hero of the Ramayana, simultaneously taking Odissi into another level of creativity.
The production, not only feature more than 20 dancers under the Sutra Dance Theatre and Sutra Outreach Programme, but also 5 live musicians from Odisha, India – the birthplace of Odissi, who have dedicated their lives to the art of classical Indian music. Jaya Ram was commissioned to Guru Gajendra Kumar Panda, one of Odisha's brilliant dance-makers and a collaborator of Sutra for the past four decades. The combined artistic direction of Guru Gajendra Panda and Datuk Ramli Ibrahim, represents a trans-cultural manifestation of the two nations. According to Datuk Ramli Ibrahim, "All aspects of dance and music compositions, libretto and costume are commissioned to distinguished experts of their respective fields in Odisha.
On opening night, graced by His Excellency Shri BN Reddy, High Commissioner of India to Malaysia, the packed hall witnessed and was mesmerized by the brilliant narrative and elegance of the Sutra dancers. Jaya Ram invokes characters and episodes within the matrix of Odissi's chaukas (attentiveness) and tribhangas (body position) of pure dance. In the first half, we experience seamless alternate conversations between rasa (emotions) and physicality of dance. Episodes and characters emerge and disappear, triggering nostalgic longings for those familiar images associated with the Ramayana. The second half saw one being transported to a heighten realm of consciousness where a reaffirmation and subtle regeneration of values and incidences takes place. Ultimately, one attains moksha (state of bliss).
Jaya Ram is the biggest Odissi production of the year. Datuk Ramli Ibrahim said, "A discerning audience will be pleased to find a strong 'modern' approach within a general traditional Odissi format. Jaya Ram uses as many as 24 dancers and the use of group choreography has been Sutra's forte for decades. The vibes our production evokes are inimitably Sutra. This is difficult to define as it is the Sutra 'X' factor that makes watching a Sutra show, a delightful experience and full of surprises!
The much-anticipated Jaya Ram is also a befitting celebration of Malaysia and India's 65 years of diplomatic relationship. After its premiere in Malaysia, the dance show will be brought on tour to India and Singapore as well. I must also extend my utmost appreciation to Arts For All Seasons (ArtsFAS), an initiative by Yayasan Hasanah to preserve and celebrate the arts, that has played a pivotal part in the execution of this event and allowing us to inspire new generation of artists in visual and performing arts. This is a love letter from Sutra to the healing world, and truly a dance extravaganza not to be missed by art enthusiasts and the Malaysian public in general".
Jaya Ram will be staged in KLPAC until September 25, 2022. Tickets, priced from RM34 to RM104, can be purchased online via https://www.cloudtix.co .
The 80-minute dance show with a 15-minute intermission is suitable for audiences 5 years old and above only.
WhatsApp +6018-227 7212 for enquiries or visit www.facebook.com/sutrafoundation for details or follow @sutradancetheatre on Instagram.