11.03.2023
Jaya Ram Returns Home to KL After a Successful World Tour
For a classical Indian dance show, the production is mammoth in scale, boasting more than 20 world-class dancers under thence Outreach Programme, and live musicians flown in from India.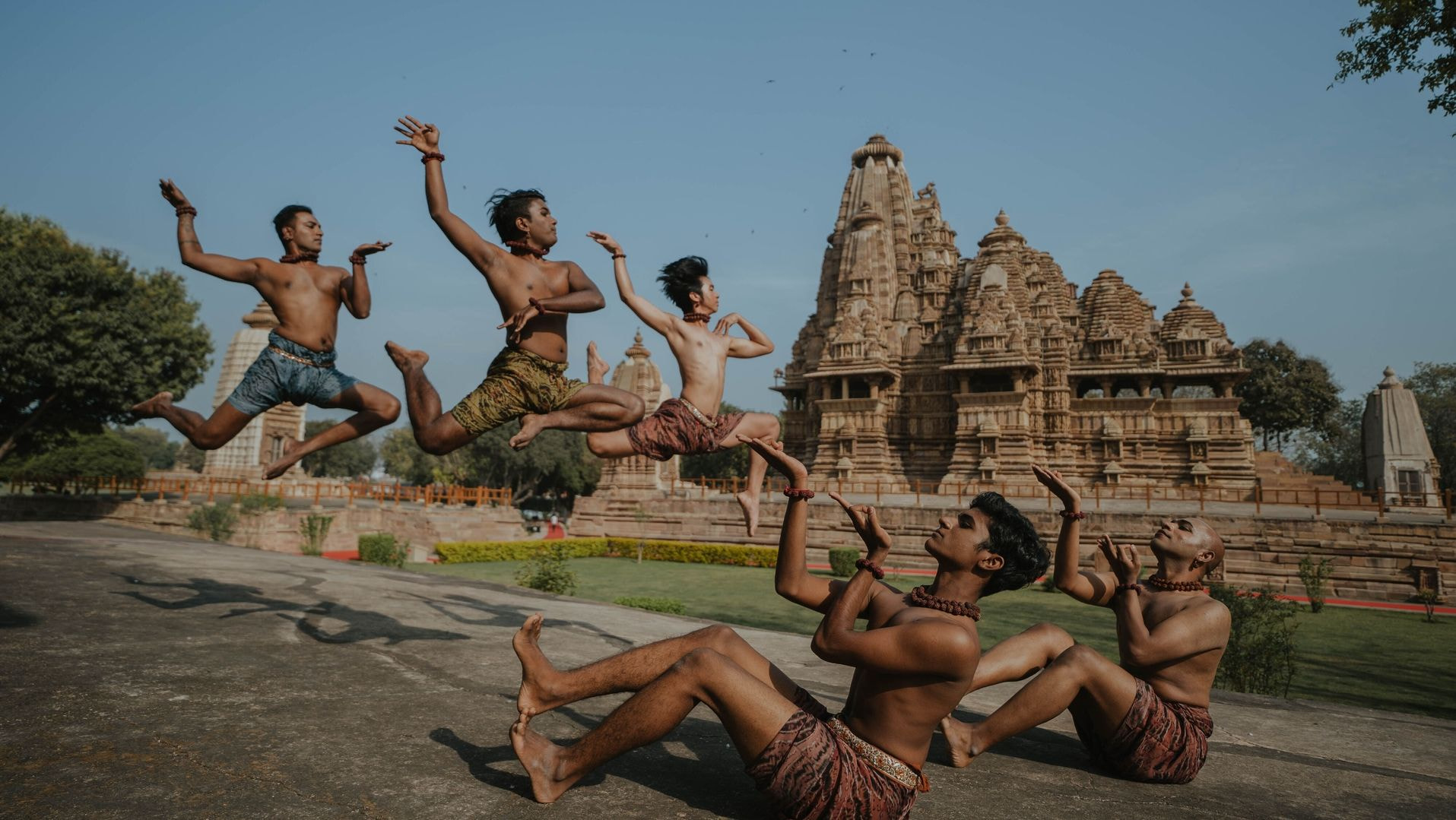 By Culture Editor
There is something to say about shows that demand a restaging. One with a huge talkability factor that the word FOMO perfectly describes those who missed it - especially when one is excluded from discussions on said particular production. Jaya Ram by Sutra Foundation is one of those shows. Fittingly, due to overwhelming requests for a restaging, the show's Season 2 spectacle will take place at Taman Budaya, Melaka; Auditorium D'Sury, Seremban, Negeri Sembilan; and The Esplanade, Singapore. However, the highlight of its home turf tour would definitely be its scheduled 3-night show at the Temple of Fine Arts, Brickfields, Kuala Lumpur on 23 – 25 March 2023.
Positioned as Sutra's biggest Odissi production last year, Jaya Ram was staged to a sold-out 5 nights show at Pentas 1 KLPAC. For a classical Indian dance show, the production is mammoth in scale, boasting more than 20 world-class dancers under the Sutra Dance Theatre and Sutra Dance Outreach Programme, and live musicians who are all experts in their field, flown in from India especially for the show. Jaya Ram was also commissioned to Guru Gajendra Kumar Panda, one of Odisha's brilliant dance-makers and a collaborator of Sutra for the past four decades. These are just some of the factors that have contributed to the sheer success of Jaya Ram that drove audiences from all walks of life, races and religion.
"When we decided to restage Jaya Ram, we are well aware of the production cost involved. We are extremely grateful to the Temple of Fine Arts for according the venue to us, and not to mention various other support from both individual and corporations that has helped in this initiative of bringing Season 2 of Jaya Ram back to the local stage. At best, this is an ultimate opportunity for Malaysians and tourists, not exclusive to only dance enthusiasts but fans of the arts, to witness and experience the visual spectacle and brilliant storytelling that is Jaya Ram", quips the indomitable, Datuk Ramli Ibrahim, Founder and Choreographer of Sutra Foundation.
Following their successful run at KLPAC last September, the production has toured the world, in particular to India to perform and granted the honourable privilege to open the show at the prestigious Konark Festival 2022 in Odisha. Jaya Ram was also invited to perform at the revered Delhi International Dance Festival (DIAF) last December and the Khajuraho Dance Festival 2023 two weeks ago. Attended by some of India's most celebrated dance luminaries and paladins, and not forgetting members of Indian and global dance communities that travel to these festivals religiously, Jaya Ram not only made a huge impression by receiving countless accolades and rave reviews, it cemented the status of Sutra Foundation as a force in the global dance and arts scene under the leadership of the master himself, Datuk Ramli Ibrahim.
Jaya Ram's Odissi is based on the myth of Lord Rama, Hero of the Ramayana. It could also be said to be a continuation of Sutra's love-story with the culture-rich Ganjam district, where Sutra had predicated one of its most triumphant Odissi productions appropriately called GANJAM in 2015 that left a lasting impact in the Malaysian dance landscape. The research that has inspired the writing of Jaya Ram was undertaken by Guru Gajendra together with Datuk Ramli Ibrahim in Odisha, India – the birthplace of Odissi. Further, all aspects of dance and music compositions, libretto and costume are judiciously commissioned to various prominent experts of their respective fields in Odisha.
Invariably, according to Datuk Ramli Ibrahim, "The upcoming 3-night show at the Temple of Fine Arts from 23rd to 25th March 2023, and at other venues in Melaka, Negeri Sembilan and Singapore will be your last chance to witness Jaya Ram in all its splendour and consequently to bear evidence of why it has captured the imagination of its fans, regardless of background, race and religion. Adding to this, all the dancers involved with this production has brought back with them invaluable experience, skill and proficiency they have gathered from performing at some of the most outstanding international dance festivals the world has ever seen. This experience has ultimately contributed to their growth as dancers and a deeper understanding of their craft which you will get to catch sight of by supporting and watching Season 2 of Jaya Ram. We hope that you won't let this opportunity slip and to get your tickets now to avoid any disappointments".
Tickets priced from RM 35.00 – RM 105.00 can be purchased online via https://www.cloudjoi.com/shows/jaya-ram-odissi-01
The 80-minute dance show with a 15-minute intermission is suitable for audiences 8 years old and above only.
Full schedule of Jaya Ram Season 2 as per details below:
10 March 2023 (Friday) 8.30pm
Panggung Seri, Taman Budaya Melaka
Nirmala: +6019-291 0218
Gobee Achudan: +6012-635 0408
11 March 2023 (Saturday) 8.30pm
Auditorium D'Sury, Kompleks JKKN, Seremban, Negeri Sembilan
Vinosree Shangkar: +6011-3981 2407
23 - 25 March 2023 (Thursday - Saturday) 8.30pm
Temple of Fine Arts, Brickfields, Kuala Lumpur
28 April 2023 (Friday) 8.30pm
The Esplanade, Singapore
Menaka Gopalan: +65 9389 6841
admin@sifas.org
WhatsApp Sutra at +6019-333 1092 for enquiries.
Or visit www.facebook.com/sutrafoundation for details or follow @ramliibrahim on Instagram.