10.04.2020
7 GC-Approved Cultural Experiences To Have Via Your Laptop Now
From exploring sacred valleys near Mt. Everest to streaming opera based around Norse mythology, here are seven classy ways to keep yourself entertained over the long weekend.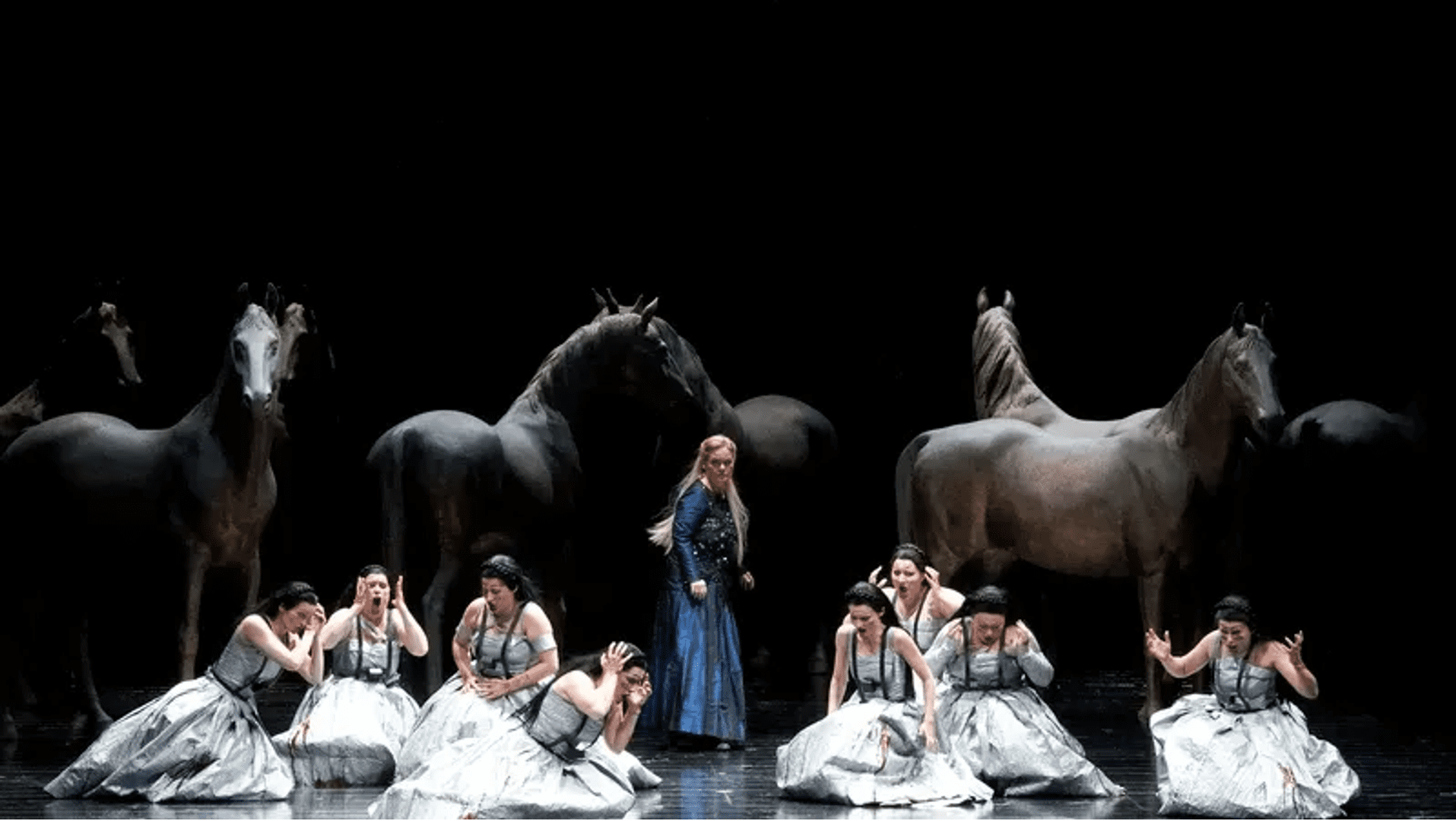 By Culture Editor
1/7 Take a hike
Google Treks allows you to travel through some of the world's most spectacular – and remote – regions without getting off your couch. Explore Nepal's magnificent Khumbu; spot polar bears in Street View in the Churchill wilderness; or summit the breathtaking Mount Bromo in Indonesia. The best remedy for frustrated wanderlust.

2/7 Watch a silent film
Kino Classics's Pioneers: First Women Filmmakers, now available to watch on Netflix, allows you to stream silent masterpieces by the likes of Alice Guy-Blaché and Lois Weber in full from home. Start with the 1923 adaptation of Oscar Wilde's Salomé, produced by Alla Nazimova. Considered the first art house picture in America, it's worth seeing for the costumes alone, which were inspired by Aubrey Beardsley's Art Nouveau illustrations for Wilde's play.
3/7 Go to the opera
While the opulent The Vienna State Opera is closed until 2 April, a different remarkable performance is available to stream every night via Wiener Straatsoper, including stagings of Richard Wagner's epic, 16-hour Ring cycle, Der Ring des Nibelungen, based around Norse mythology. More of a Francophile? The Paris Opera is sharing archival performances of everything from Swan Lake to Carmen for free online.
4/7 Do a virtual safari
If the thought of any sort of high-brow cultural activity feels like too much right now, consider tuning into the San Diego Zoo's so-called animal cameras instead. A world-leading institution in terms of conservation, the nonprofit shares live streams of its most adorable residents. Get familiar with every elephant in their African herd; observe the penguin colony nesting; and try to spot the elusive tigers.
5/7 Play the art critic
In truth, most virtual tours of museums are disappointing at best – but Google's Art Camera, which lets you magnify the details of a painting to a stunning degree, is truly brilliant. Marvel at Van Gogh's brushstrokes in "Starry Night"; pick apart the stories hidden in Bruegel's Flemish masterpieces; and familiarise yourself with exquisite Edo-period Japanese screens. The analysis of the hidden symbolism in Frida Kahlo's "Self-Portrait With Monkey" is particularly brilliant.
6/7 Brush up on your history
Life Magazine visually chronicled every major triumph and upheaval of the 20th century through kitschy Normal Rockwell illustrations, history-making Don McCullin photographs, and more. Virtually its entire back catalogue is now available to peruse online at Life.com; see pictures of Mount Vesuvius dramatically erupting in 1944, take in photographs of Machu Picchu decades before it became accessible to tourists; and many more.

7/7 Study a historic manuscript
The British Library's Turning The Pages initiative allows you to get up close and personal with delicate literary masterpieces, from Mozart's handwritten "music" diaries to Jane Austen's History Of England, written when she was just 13 years old. Start with the magnificent Lindisfarne Gospels, written by a hilariously self-deprecating monk named Eadfrith in the 7th century. The zoom functionality allows you to magnify the fantastic illustrations of medieval beasts hidden within its so-called carpet pages.