22.08.2022
The Fictions and The Facts About Running a Matchmaking Business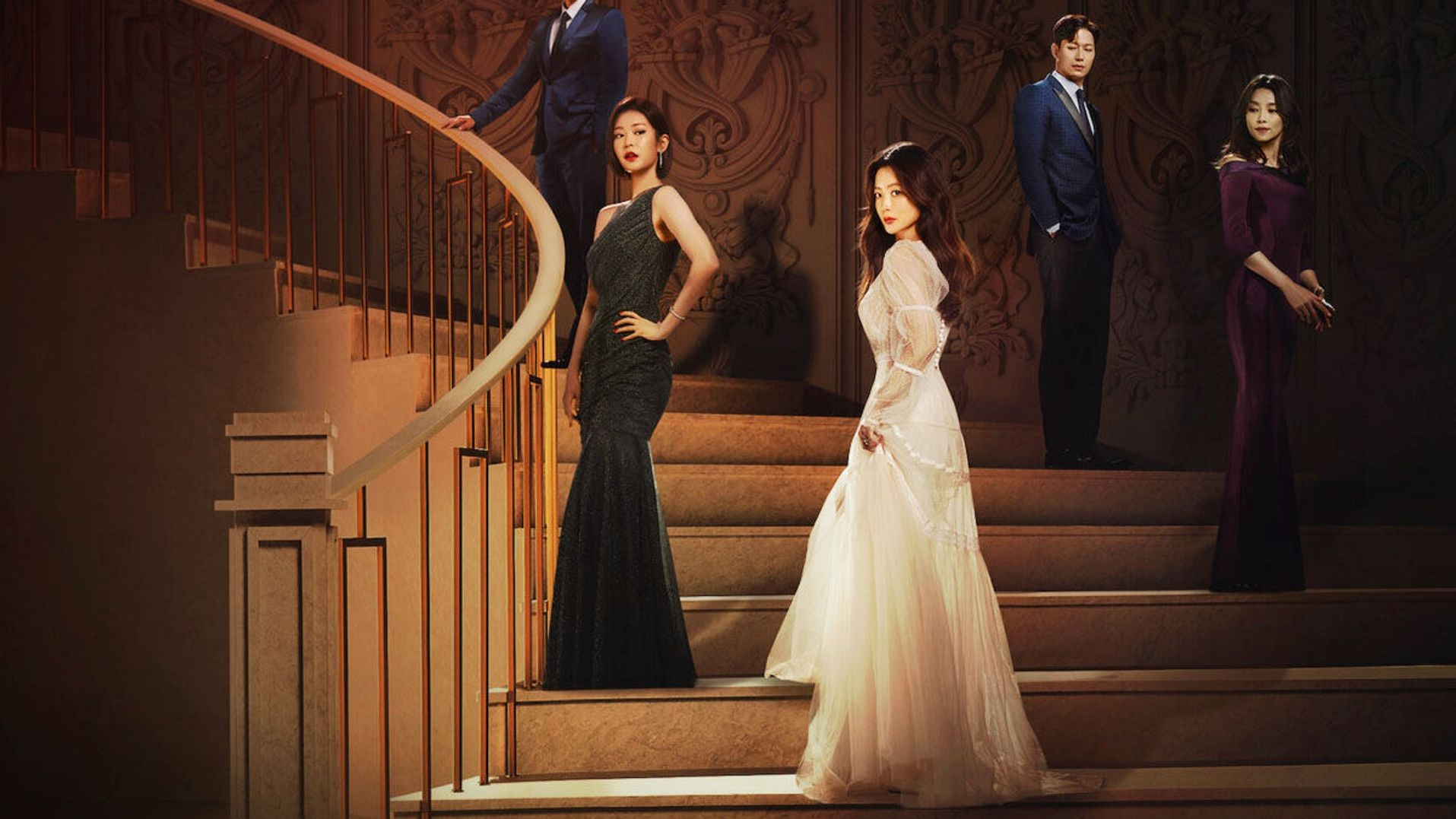 Article contribution by Violet Lim, Chief Cupid of Lunch Actually
CEO of Asia's Leading Matchmaking Agency Separate The Fictions from The Facts About Running a Matchmaking Business Following the Latest Hit Netflix Show - Remarriage and Desires
If you're an avid K-Drama fan, you would've watched the latest hit show - Remarriage and Desires which has been in the Top 10 Shows on Netflix in 9 countries. The show tells a story about an elite matchmaking business for the ultra rich businessmen and socialites in Korea. Viewers are taken through a rollercoaster of emotions as affairs, bribery, arranged marriages, politics, inheritance and family expectations became the main consideration for the characters in choosing their life partner.
While the story is fictitious, the drama unveils the curtain of the inner workings of a matchmaking business. With more singles turning to matchmaking companies to help them find love, Violet Lim, Chief Cupid of Lunch Actually, Asia's First and Leading Dating Company, is here to share which are the facts and fictions depicted in the show.
1. Membership and matching are based on the client's income and status - FICTION!
Rex, the matchmaking company on the show, only accepts membership based on the person's social status and income.
In real life, matchmaking companies like Lunch Actually do not accept members simply based on their income and status. Before someone registers as a member, we need to conduct a profiling and verification process, including ID and marital check, education and employment verification.
In addition, while we do know the occupation and income of our members, we do not place them into tiers and we do not only match members based on this. We match our clients according to their profile and preferences, and more importantly their life values. What we have found out after being in the industry for 18 years is that, for a relationship to be long-lasting and fulfilling, the couple must share similar life goals and have common values.
2. Matches are handpicked and presented to clients before arranging dates - FACT!
Singles who come to us do have a list of criteria and preferences - which we will advise accordingly if some of those criteria may be unrealistic or not really contributing to the success of a relationship. Similarly as how it's shown in the drama, our consultant handpicks potential matches for each client and presents them before arranging for dates.
While the client has the option to reject a match, our consultant will share more on why we pick this match for them and why we think they would make a good match. It's important to also work with clients on their preferences, point out if they are superficial or significant criteria, and find out which are the must-haves and good-to-haves.
3. Clients can request the matchmakers to match them specifically with another client - FICTION!
In the drama, one matchmaker was bribed by a client with money and designer bags, to make sure she is matched with a gentleman that she desires. In a real matchmaking company, this will not happen.
Professionalism and integrity of a matchmaker is one of the most important keys. In Lunch Actually, matchmakers do not favor clients or give special treatments. We take every client's profile seriously and we do work with rules to make sure every member in our database is going out on dates with their compatible matches.
We also keep every member's profile confidential. We also do not share photos of potential matches - as we do not want clients to judge a match purely based on a photo alone. When you meet a person in real life, they might be different from the impression that you have gotten from a photo. You get to see them, hear them, get to know their personality.
4. Matchmakers mix their personal lives with business - FICTION!
The role of matchmaker is to match singles and help them build a happy relationship. They do not mix their personal business with their professional role, like how it was depicted in the drama. The ambition to be richer and more successful influenced the clients, the matchmaker and even the CEO of the matchmaking company to seek personal wins to advance themselves. This can't be further from the truth for a real dating agency.
We place our matchmakers' conduct in the highest regard - by consolidating communications, conducting regular training and exchanging best practices, while working together in a team to serve our clients.
5. Parents can sign their children up as members without their consent - FICTION
In the drama, parents of these characters signed their children up to the matchmaking agency, including the 2 main characters who did not sign up on their own free will. What about in a real dating agency?
Based on Lunch Actually annual dating survey 2021, 21% of singles get more pressure from their family to get married (compared to their own desire.) And while we do receive enquiries and requests from parents, we always inform them that the single's consent has to be sought and we have to speak to, conduct profiling and verification with the singles themselves. The parents can be the one paying for the membership if they would like to, but the single him or herself must be sincere and ready to look for a relationship. And the membership contract is signed with the single and not the parents. So, parents are not able to sign their children up in real-life.
"I started Lunch Actually, because it's a business that helps singles find love and happiness. It is a business that is unique in that it not only impacts one person's life but also generations to come. However, our business is also like a black box - nobody really knows what goes inside, so it's interesting to watch this K-Drama that tells a story of the inner workings of a matchmaking business," says Violet.
"Of course, the politicking, back-stabbing and power-grabbing does not exist in a real matchmaking agency and it's all added to create an interesting storyline. However, Remarriage & Desires has given a glimpse of a matchmaker's day when working with clients, managing their expectations and making sure they have a good experience on their date and hopefully this helps singles to have a better idea of what a matchmaker does!"
With more than 150,000 first dates and more than 4,500 successful relationships in the last 18 years with 85% matches satisfaction rate, It proves that Lunch Actually is a dating agency that singles can rely on to find love. Thus, Lunch Actually offers up to 50% off dating packages for singles who want to try a more simple and trusted way to find someone and fall in love.
###
About Lunch Actually
Lunch Actually has created more than 150,000 first dates in the last 18 years with 85% matches satisfaction rate and more than 4,500 successful relationships. Founded by a husband-and-wife team Jamie Lee and Violet Lim in 2004 to help busy and successful singles find love, homegrown company Lunch Actually has since become the region's largest lunch dating service. It has been featured in more than 4,000 media including Bloomberg, BBC and CNBC. Lunch Actually helps singles meet compatible and like-minded singles through pre-screened, pre-matched, and pre-arranged one-to-one dates, to achieve their goal of 1 million happy marriages. For more information, visit https://www.lunchactually.com/