13.08.2023
Exploring employment options: gym vs. freelance personal trainers jobs in Australia
Choosing between the different types of personal trainer jobs in Australia, be it working in a gym or as a freelance personal trainer can significantly impact your professional growth and job satisfaction.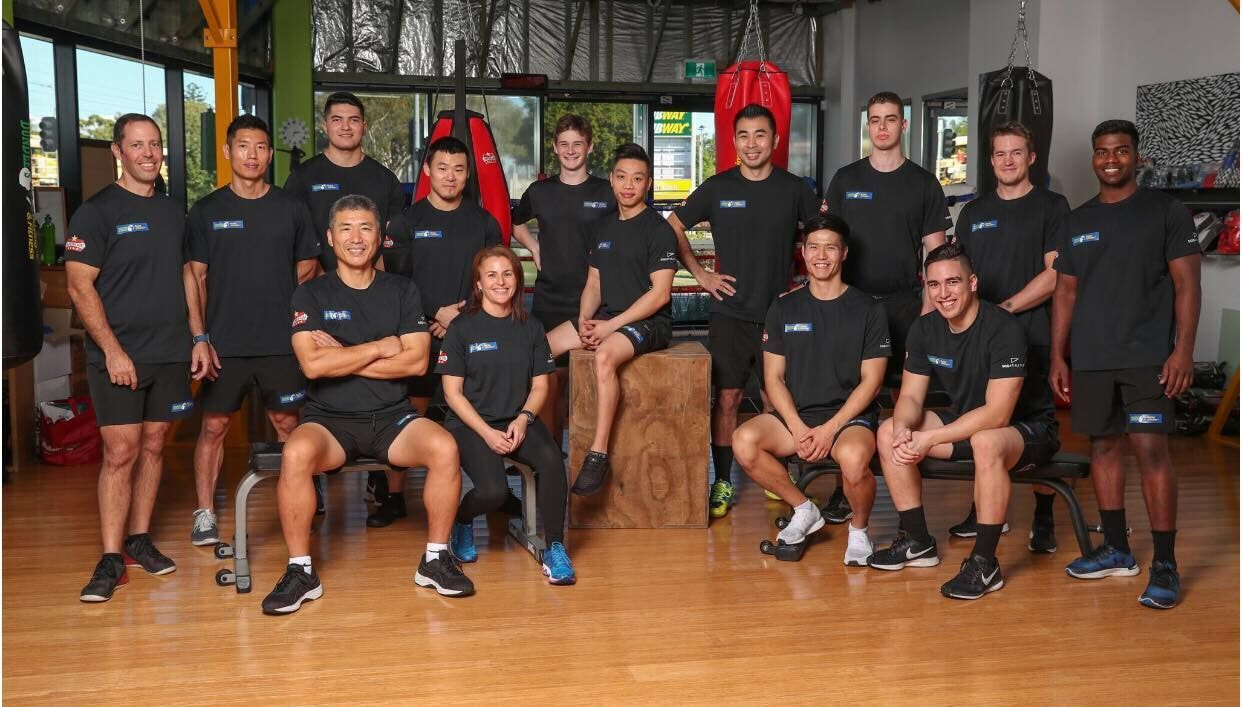 By Dundee Kim, Founder of Fit Education Australia
Photo: Team Dundee's Boxing & Fitness. Team Dundee's Fiteducation

When embarking on a career as a personal trainer in Australia, it's crucial to consider your employment options carefully. Most freshly trained personal trainers will naturally want to find different approaches to employ their newly acquired knowledge, skills, and qualifications with real clients, in real life, and for a fee. At this point, individuals are frequently presented with the following two choices: do I work for myself as a self-employed individual, or do I find work as an employee? Choosing between the different types of personal trainer jobs in Australia, be it working in a gym or as a freelance personal trainer can significantly impact your professional growth and job satisfaction.
In this article, we will highlight the distinct benefits offered by each path for personal training jobs in Australia. Whether you value networking opportunities and easier client acquisition in a gym or prefer the flexibility and higher earning potential as a freelancer, making an informed choice is paramount to your success.
Importance of choosing between gym and freelance personal trainer jobs
The beauty of the fitness industry is that there is no one-size-fits-all strategy and that there are numerous paths to success. There will be advantages and disadvantages whether you are a hired or self-employed personal trainer. In either case, how you commit yourself to the role ultimately determines your level of success and what you receive out of it. Selecting between the various personal trainer jobs in Australia carries substantial weight in shaping your career trajectory. It not only aligns with your long-term goals but also optimises your professional journey. Let's delve into the importance of this decision and explore the benefits of each option.
Benefits of working in a gym
Networking opportunities
Gyms serve as vibrant hubs for fitness enthusiasts, professionals, and potential clients, presenting excellent networking prospects. Furthermore, gyms frequently organise events, workshops, and educational sessions for trainers and members. Participating in these events not only enhances knowledge and skills but also provides valuable networking opportunities. As you network with other personal trainers, you will have many opportunities to expand your fitness knowledge and training skills. You can learn about additional areas of expertise, workout routines, training ideas, and the failures and accomplishments of more experienced trainers. Working in gyms will also provide you with the opportunity to form major connections with other industry experts, trainers, and individuals seeking fitness advice. These connections can lead to valuable referrals, partnerships, and mentorship opportunities, advancing your career forward.
Easier client acquisition
Gyms inherently attract a steady stream of members actively seeking professional guidance. By choosing to work in a gym, you gain access to a pre-established customer base actively looking for personal training services. This can significantly reduce the time and effort required to acquire clients compared to starting from scratch as a freelancer. According to Les Mills's 2021 Global Fitness Report, 85% of gym-goers prefer working out in a social setting. This presents personal trainers with a vast pool of potential clients seeking fitness guidance and support. By establishing rapport and showcasing expertise within the gym environment, trainers can organically attract new clients through word-of-mouth referrals. These referrals, often facilitated by networking, can be a powerful driver for client acquisition and long-term success.

Mentorship and continued education
Many gyms offer mentorship programs and ongoing education opportunities for their trainers. At the same time, clients often seek trainers who are well-informed and up-to-date with the latest advancements in fitness, and the ongoing education opportunities provided by gyms position you to meet and exceed these expectations. You can improve your skills, knowledge, and reputation as a personal trainer by working with established trainers and engaging in workshops or certificates offered by the gym. This environment of continual learning allows you to stay ahead of industry trends and provide excellent value to your clients.