14.05.2023
UOB partners with Robert Parker Wine Advocate to bring exclusive fine wine and dining offers to customers
Robert Parker Wine Advocate announces an exciting two-year partnership with UOB in its world-first collaboration with a financial institution across multiple ASEAN markets.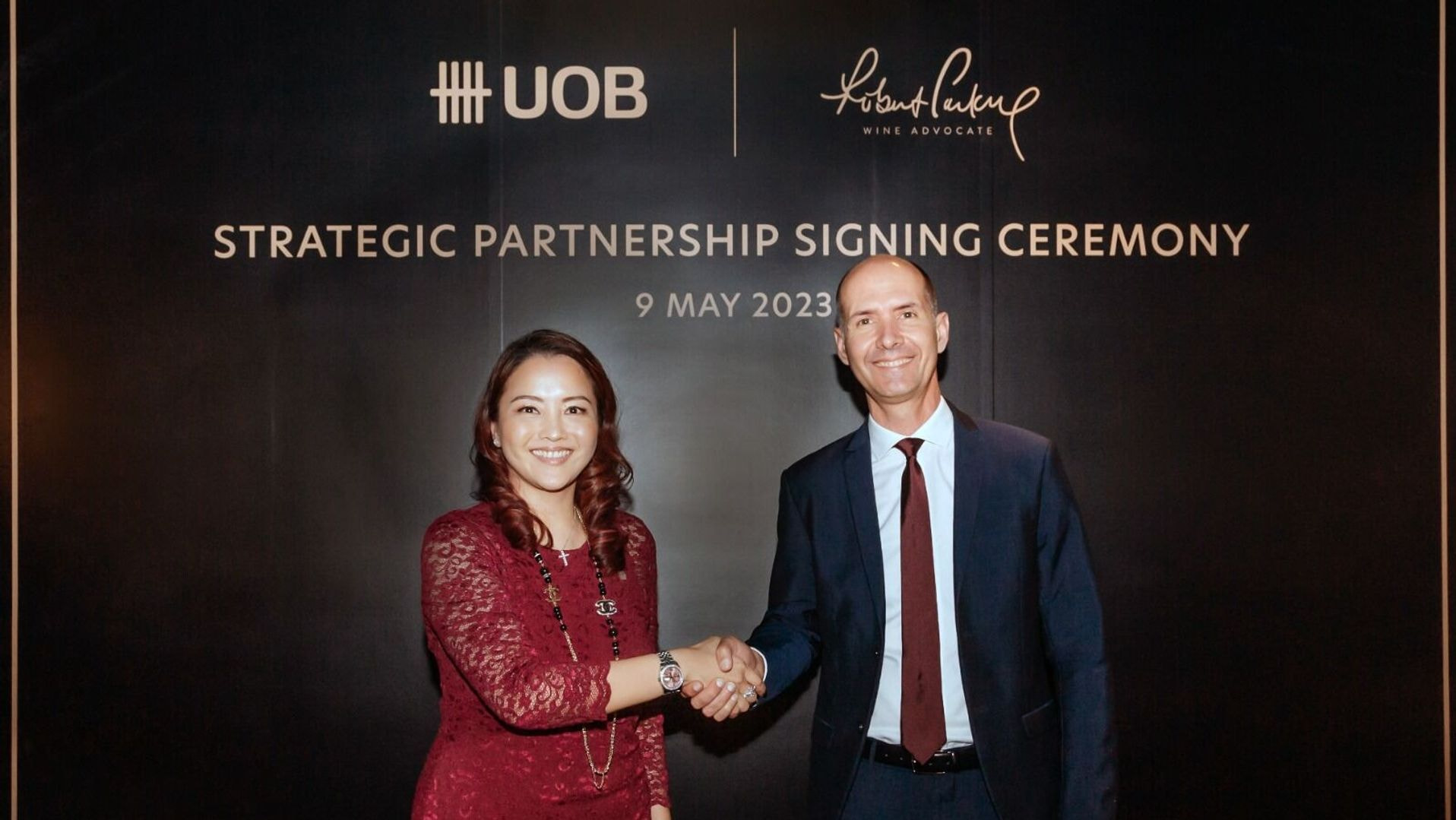 By Business Editor
Picture: United Overseas Bank (UOB), Managing Director, Head Group Personal Financial Services, Jacquelyn Tan (left) and Robert Parker Wine Advocate, Chief Executive Officer, Mickael Moiroud (right).
This partnership aims to cater to the finer palates of the region's growing affluent population. The High-Net-Worth population[1] in Asia Pacific stands at 7.2 million as of 2022, a 4.2 per cent year-on-year increase from 2021[2]. Along with the segment's growth, about 70 per cent of High-Net-Worth-Individuals are prioritising curated luxury goods and experiences, and close to 65 per cent are focused on expressing their wealth through cultural proficiency[2].

Ms. Jacquelyn Tan, Head of Group Personal Financial Services, UOB, said, "Consumer preferences are changing, alongside the growth in their personal wealth. As our regional retail customer base strengthens to over 7-million strong, we continue to expand our offerings and privileges to cater to every lifestyle, passion and need. Robert Parker Wine Advocate shares our ambition to serve our consumers through unique experiences, and we are excited to embark on this partnership with them."

UOB's tie-up with Robert Parker Wine Advocate adds to the wide array of partnerships the Bank has with leading regional brands to expand its retail offerings across ASEAN, in line with the Bank's sharpened purpose of building the future of ASEAN.