Picture: Raja Izz & Dada Herzog Al-Attas
Luxury watches hold a special place in the hearts of aficionados around the world who appreciate the artistry and craftsmanship that goes into creating these exquisite timepieces.
We had the privilege of attending a private event hosted by Italian luxury watch brand Panerai, where we were given an exclusive glimpse into Panerai latest 2023 Luna Rossa Collection. As the official sponsor of the Italian Luna Rossa Prada Pirelli sailing team, Panerai has created these new models with influence from Luna Rossa's boat materials and aesthetic codes.
First up, the Luminor Quaranta Luna Rossa, a design-led diver with a black 40mm steel DLC (diamond-like carbon) case and a blue sun-brushed dial (date at 3 o'clock and small seconds at 9 o'clock). It is powered by the automatic P.900 calibre with a three-day power reserve, and, I have to say, this watch is exactly where sophisticated design and cutting-edge functionality converged.
Luminor Quaranta Steel DLC Luna Rossa PAM01408
Panerai's rich history, rooted in the production of precision instruments for the Italian navy, sets them apart in the luxury watch industry. From their significant collaborations with the US Navy to supplying timepieces to the Egyptian military, Panerai is a brand that has made its mark in the realm of adventure and exploration. It is this spirit that we felt come alive during our experience at the Panerai event.
The watch collection reflects the Panerai ethos - "You don't have to like it, you just have to do it," a tagline reminiscent of the dedication and commitment of the US Navy SEALS. Panerai instilled a sense of daring and boldness within us. The Submersible watches, built for rugged conditions, tell a story of resilience and unwavering determination, reflecting the essence of those who fearlessly venture into the unknown.
Panerai Head of Marketing sharing the beauty of Luminor Due TuttoOro

The Luminor Due TuttoOro PAM01182

The Luminor Due TuttoOro PAM01326
For those with a discerning palate, Panerai presented their exquisite range of timepieces designed for the finer things in life called Luminor Due TuttoOro. Luminor Due TuttoOro imbues one of the most elegant watches in the Panerai portfolio with a greater aura of luxury. Slim contours and a tailored, uncomplicated style distinguish Luminor Due and allow it to transition from the most casual occasions to formal wear and complement wearers of any gender.
The 38mm case and bracelet are forged from Panerai Goldtech™, incorporating high copper content and platinum. Panerai Goldtech™ is a material that is integral to the Panerai identity. Copper contributes to the deep, red tone of the metal, while the platinum content ensures the color will remain radiant and true. Panerai truly raises the bar on luxury.
I'm wearing Panerai Luminor Special Edition: Pam01957 Crafted For Malaysia

The highlight of the event was undoubtedly the unveiling of their special Malaysia Special Edition PAM01957, a testament to Panerai's commitment to tailoring their timepieces to local cultures and artistry. The new Luminor Malaysia Special Edition features a sandblasted titanium DLC case of 44mm, as well as a bezel and crown protector in titanium DLC. DLC, also known as Diamond-like carbon coating, gives the watch an unmistakable sleek, black look. The overall timepiece benefit of the DLC properties making it better resistant to scratches. Beneath its screwed-down titanium case back lies its beating heart – Panerai's in-house hand-wound mechanical movement, the P.5000 calibre. On the back of the watch, is a tribute to the vibrant city of Kuala Lumpur - an engraving of one of the world's tallest skyscrapers, as well as Malaysia's renowned landmark, the KLCCT win Towers. This is Panerai's first timepiece created exclusively for Malaysia, with its model number, PAM01957, marking the year Malaysia became an independent nation.
The limited series Panerai Luminor Malaysia Special Edition is available at Malaysia Panerai Pavilion Kuala Lumpur Boutique and selected retailer partner Swiss Watch Gallery boutiques. With its awe-inspiring design and attention to detail, this watch is a symbol of prestige and heritage, embodying the vibrancy and spirit of Malaysia. Owning such a unique edition not only reflects one's discerning taste but also becomes a cherished story to be shared with generations to come.
Being part of the Panerai community is an honor that dedicated watch enthusiasts aspire to. Membership in this prestigious group provides exclusive access to events, personalized services, and a network of like-minded individuals who share a passion for the art of watchmaking. Panerai creates an unparalleled sense of belonging and celebrates the timeless elegance that defines Panerai.
Panerai captured our hearts, immersing us in their world of exceptional craftsmanship. We eagerly anticipate the next chapter in their horological journey, as they continue to incorporate two elements together - tradition and innovation - to create unparalleled timepieces that define true luxury.
Panerai is located on level 2 in Pavilion KL.
#Panerai #Radiomir #PaneraiRadiomir #PaneraiWW23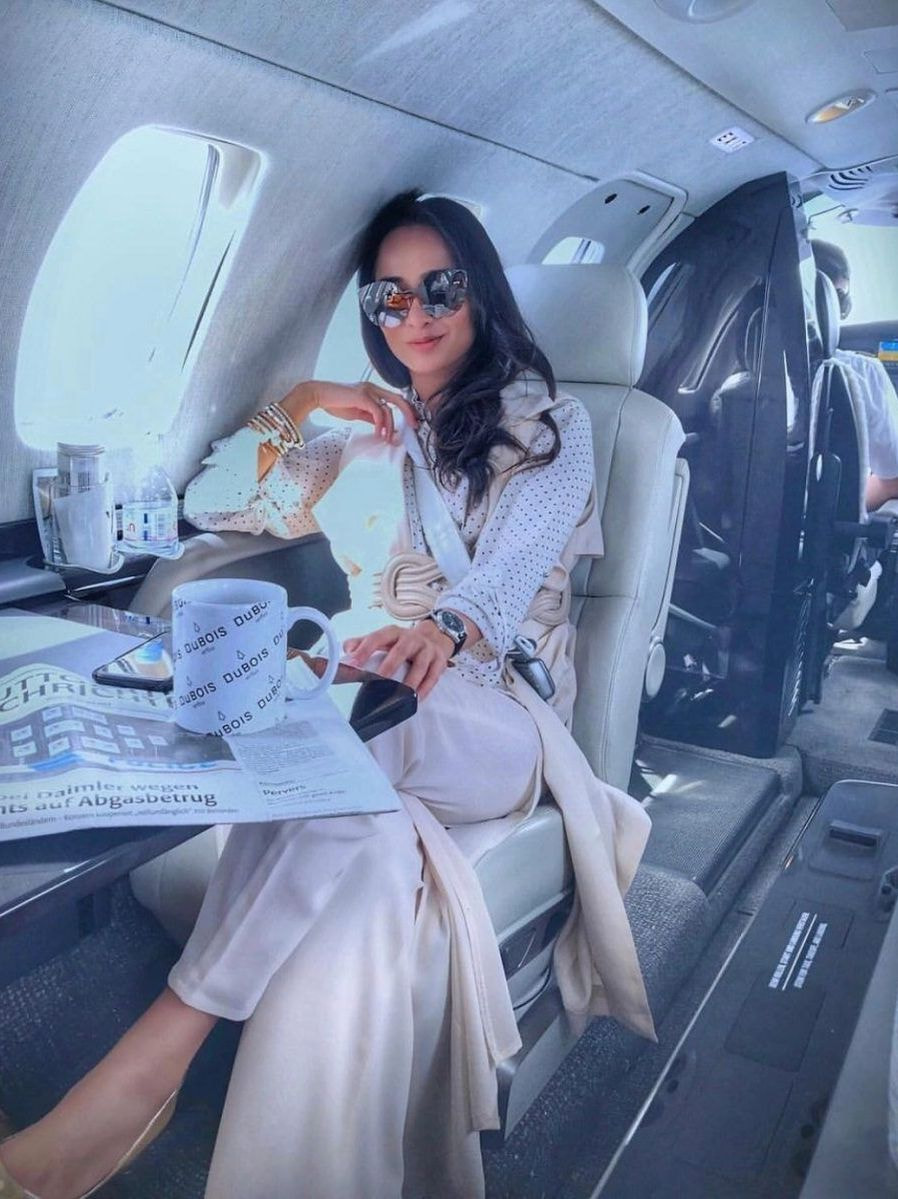 Contributor
Dada Herzog Al-Attas
A Malaysian based in Switzerland (and now back in Kuala Lumpur), Dada has developed a strong reputation – both in Zurich and beyond – as an ambassador of luxury and a purveyor of the high life. Her work sees her travel in helicopters, private jets, yachts and to the planet's most elegant settings. She has partnered with many European luxury brands including Hublot, Dubois et fils, FENTY and Blancpain.
Instagram: @dadaherzogalattas